31 December 2020
FEI introduces two new single tests in 2021
The FEI has published two new single dressage tests which will be offered at international two and three star competitions starting 1 February, 2021. The new tests are shorter (between 6-7 minutes) and introduce some new elements. Upon entering the arena there will be no halt and salute and the 3* drivers will enter the arena in canter. Both new tests are written for a 80x40m arena.

A difference between 2* and 3*
The FEI began the development of the new tests in April of this year. It is the intention that the new two-star test will make the difference between the two and three star competitions more substantial. Until now, a two-star driver drove the same test, marathon and cones as the three star competitiors. With the introduction of the 2* test the first step has been made to create more contrast between the two levels. The 2* test is intended for new drivers and younger horses and the level of the test reflects that. The 3* test includes substantially more canter and figures for a more advanced horse.
In 2021 only for 3* single horses
Upon the completion of the tests the FEI forwarded them to a test group, as the opinion of the drivers themselves was very important to the FEI. After a number of months of hard work the tests are ready.
The new 3* test will only be offered to single horses in 2021. The single ponies will drive the 'old' test in 2021 since it is a World Championship year. The new 3* test will be offered to ponies beginning in 2022.
New pair and four-in-hand tests
At the moment new tests for the pairs and four-in-hands are being developed. At the moment it is the intention that after the World Championships in Kronenberg 2021 that the new pair test will be offered starting in January 2022. The new four-in-hand test will be launched on 1 January, 2023 after the World Championships in 2022.
At the moment it is not yet clear if the pairs and fours will drive the same test or receive separate tests.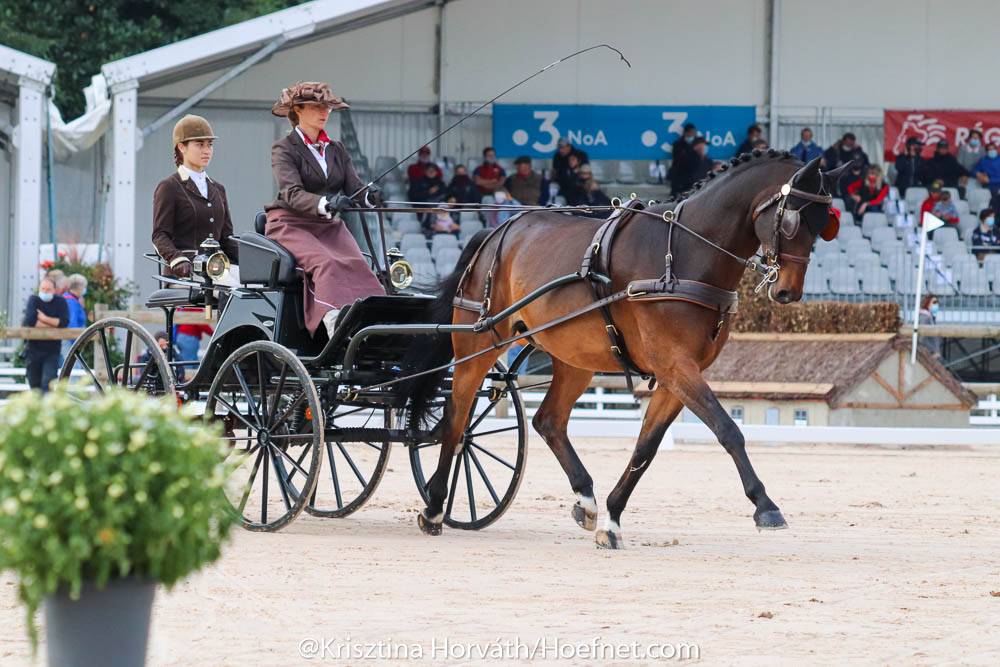 Photo:
Krisztina Horváth
Copyright reserved. Acquisition without acknowledgment and permission from info@hoefnet.nl is not allowed.