9 September 2021
Four-in-hand World Cup Stuttgart cancelled once again
Hopes were high, and planning was in full swing. In the past weeks and months, many ideas and concepts were played out but in the end all that remains is the knowledge that the international indoor competition in Stuttgart once again cannot be staged in 2021 in its regular form and in a way many equestrian fans would like.
"It was and is a difficult decision for us as organisers, but it simply can't go ahead. We cannot ignore and fulfil the prevailing regulations and requirements, including the health and safety laws. The horse show is simply the biggest and most complex event in our 'Hallenduo'," says Andreas Kroll.
"It's a great pity for equestrianism and the World Cup season," says horse show director Kai Huttrop-Hage in unison with his co-directors when putting the situation in a nutshell. "It was something Andreas Krieg had unfortunately feared after taking a look at the corona requirements in place for the CHIO show in Aachen – compulsory wearing of masks, the vaccinated, recovered and tested rule and only a third of the spectators able to attend the outdoor venue. "Stuttgart is however an indoor horse show and it's not so easy to keep out of each other's way," says Krieg.
What now remains is the hope for the coming year when the 36th international indoor show in Stuttgart will reconcile equestrian fans from 9 to 13 November 2022.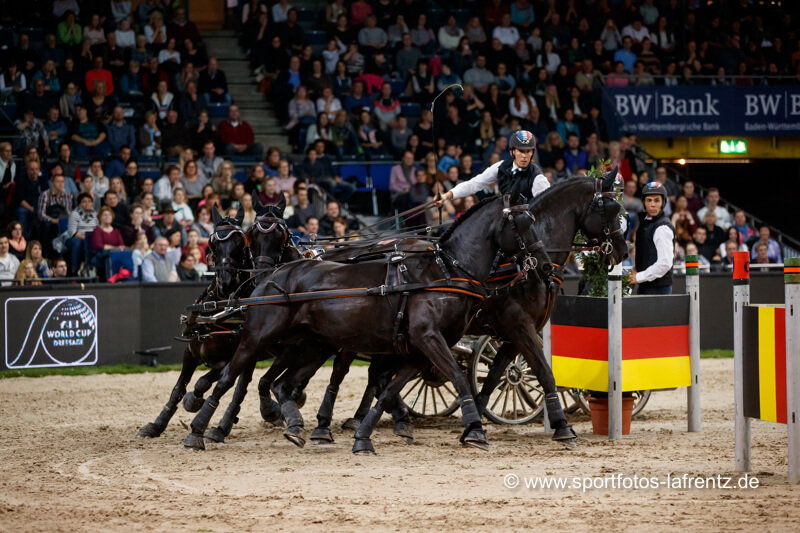 Photo:
Stefan Lafrentz