6 September 2019
French Pair drivers swear by ATEL carriages
During the World Horse Pairs Championships in Drebkau which are being held 11-15 September, nearly the entire French contingent will be driving carriages built by the French brand ATEL.
Frédéric Bousquet, Eve Cadi Verna, François Dutilloy, Franck Grimonprez and Maxime Maricourt all use an ATEL carriage in the marathon and both ATEL owner and driver Dutilloy and Grimonprez use an ATEL carriage for dressage and cones as well.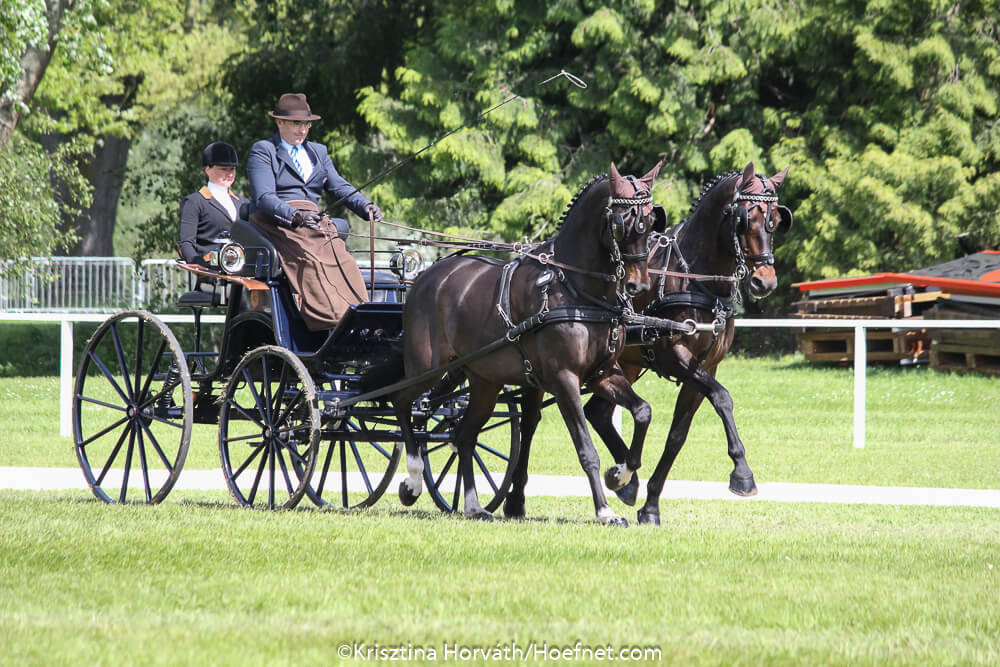 Photo:
Krisztina Horváth
Automobile technologies
ATEL carriages was established in 1987 by François Dutilloy and is based in Conty. In addition to the workshop, this year saw the addition of a 2400m2 complete carriage driving facility. Clients can come and test their custom carriage on site and there is a driving school as well.
This pure French company is continually evolving the design and function of their marathon and presentation carriages, making use of the newest technologies being used in the current automobile industry.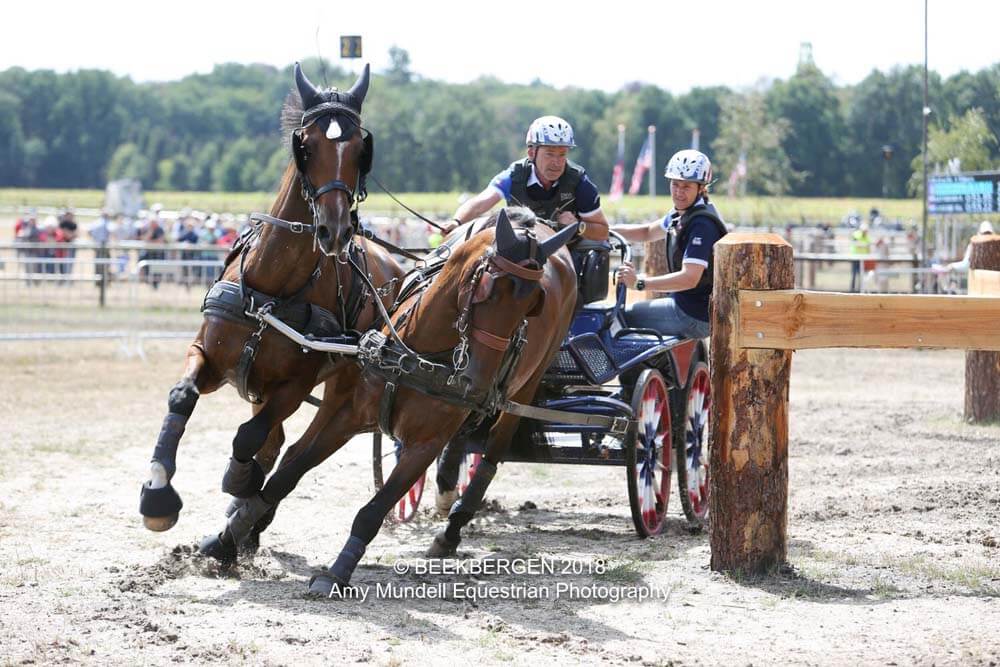 Photo:
Amy Mundell
Successes
The carriages have already helped French drivers achieve a number of successes. Both Dutilloy and Grimonprez were members of the team that won bronze at the last World Championships in Lipica and in 2018 at the Single Horse World Championships in Kronenberg, the entire French team drove ATEL carriages with Jean-Michel Olive winning the marathon there.
Working together with successful French driver Benjamin Aillaud, ATEL has designed a new team marathon carriage which he used this year in Aachen and Donaueschingen. The best French pair pony driver at this moment, Carine Poentis is also outfitted in both a marathon and presentation carriage from ATEL.
Click here for more information about ATEL
Click here for their Facebook page.
Photo:
Sonja Scharf
Copyright reserved. Acquisition without acknowledgment and permission from info@hoefnet.nl is not allowed.