2 April 2021
Further information regarding marathon vehicle use in cones
Hoefnet published an article regarding the 2022 rule change to remove the presentation vehicle from use in the cones phase. This has raised a number of questions and comments. Over the last few days, a number of practical and administrative problems have surfaced, and we are actively looking for a solution to address these concerns.
Probleeminventarisatie
Some of the issues brought forward:
Some Marathon carriages are unable to safely accommodate a grooms seat
Carriage builders are worried that moving the center of gravity so far to the back of the vehicle will cause instability
Team grooms are often not the same size, causing an unbalanced carriage
Course builders are concerned that the differing carriage widths will cause longer wait times between rounds if the cones are constantly having to be adjusted
The constant adjustment of the cones also increases the chances of 'human error' in a course and this is certainly not ideal during major championships
Organizations caution that the program will be delayed with drivers having to switch back to their presentation carriages for the prize giving ceremony
And most important of all….
April Fools' Day !!!
All of these practical problems were the brainchild of the Hoefnet team and many thanks to Ewoud Boom for being such a good sport on working with us. For all those concerned you can rest assured that this was just an April Fool's Day joke!
Click here for the article about the rule changes.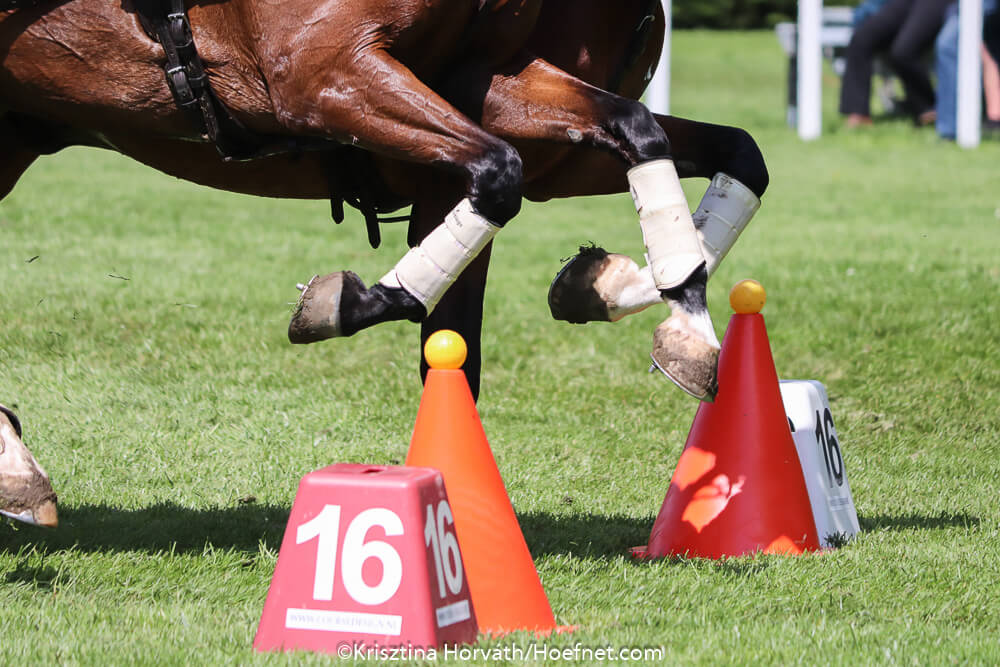 Photo:
Krisztina Horváth
Copyright reserved. Acquisition without acknowledgment and permission from [email protected] is not allowed.