31 March 2021
Marathon carriage to replace presentation vehicle in 2022
According to the rules put forth this year by the KNHS, as of 1 April 2021 formal hats will no longer be permitted in the dressage ring at Dutch competitions and only safety helmets may be worn. After further review of safety protocols, they have gone a step further and also scrutinized the safety of the carriages in use as well. After deliberation it has been decided that as of 1 January 2022 the presentation vehicle will no longer be able to be used in competition at national and international competitions.
The cones phase of competition continues to be a deciding factor in our sport, especially at the international levels. Course designers have been doing their best to build courses that are selective and exciting up to the very last moment, but this comes with its challenges. "It is unfortunate, but not all presentation vehichles are built for these 'race-courses' and this puts the safety of both the drivers and the horses at risk when they are striving to make the time," tells Driving forum member Ewoud Boom. "There have just been too many accidents with presentation vehicles over the last five years."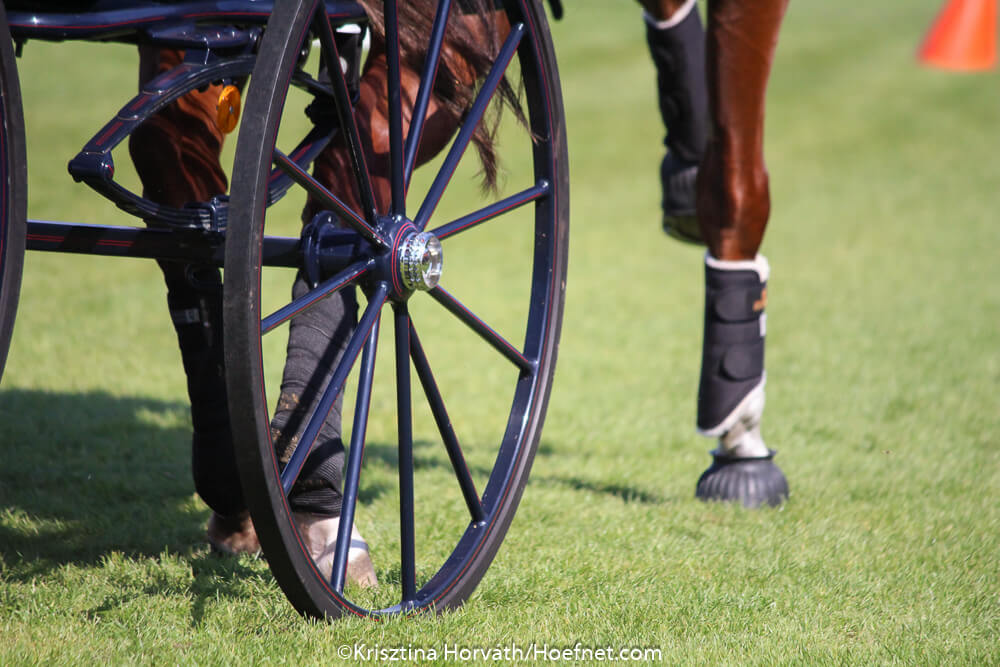 Photo:
Krisztina Horváth
Risks
"Presentation vehicles have become safer over the years, but the high speed and abrupt turns that are now commonplace in the cones do bring added risks. In addition, horses and ponies are better trained and speeds continue to increase. If something does go wrong, the consequences are dire", concludes Boom.
In order to keep cones driving as safe as possible for all combinations, and at all levels, the rules will be changed in 2022 prohibiting the use of presentation vehicles at all national, regional and international competitions and championships.
Nothing will change at the price giving ceremonies. If desirable, these take place with the presentation carriage.
Rule changes
The new rules will read as follows:
Participants will use the same carriages for the cones and marathon and will adhere to the rules and measurements outlines for the marathon phase of competition.
Marathon carriages for single, pair and tandems must have a grooms seat positioned in the middle of the back step for their groom.
Marathon carriages for teams do not require a separate grooms seat, but grooms will be permitted to sit on either side of the carriage, though they may not hang outside of the carriage at any time.
The driver may raise the box seat a maximum of 8cm to facilitate better oversight while driving cones.
More information on the rule changes will follow shortly.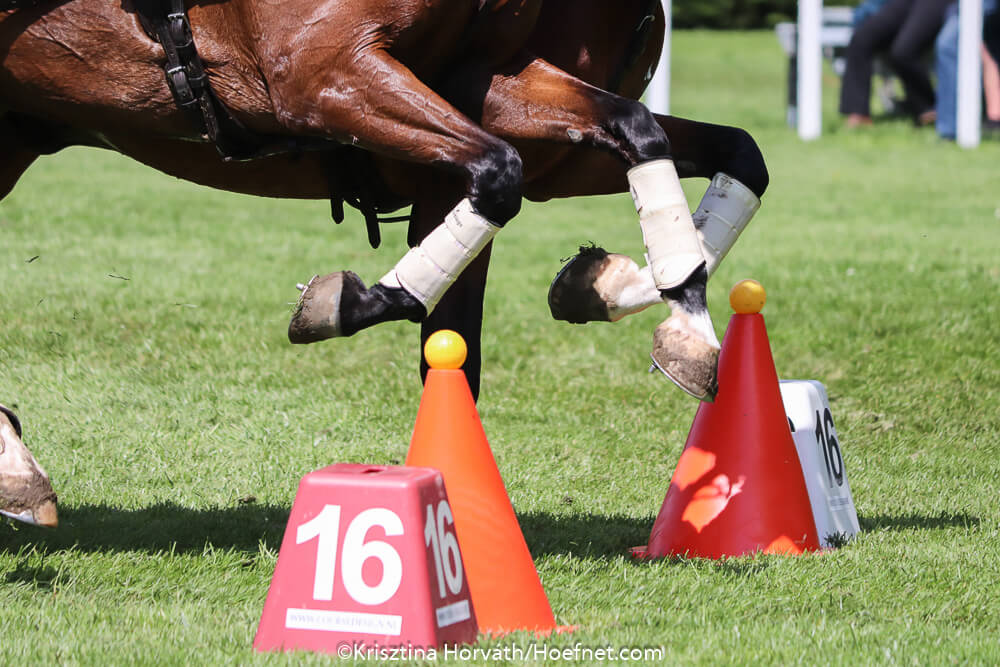 Photo:
Krisztina Horváth
Copyright reserved. Acquisition without acknowledgment and permission from [email protected] is not allowed.