7 February 2022
Hölle and Exell join forces for the first time in the Lipica 'Pairs in the Picture' clinic
Three-times World Pair Champion Martin Hölle from Hungary and five-times World Four-in-Hand Champion Boyd Exell from Australia are joining forces for the Pairs in the Picture international Driving Clinic in Lipica, Slovenia, on 12th and 13th March. Never before, the two World Champions have worked together in public and Lipica is extremely proud to host this premiere!
Martin Hölle has great memories of Lipica where he won his first World title in 2017. Martin is very happy to attend this clinic and to play an important role as a horse pair driver. "I look very much forward to working with Boyd. I think it is very good to have this clinic and to focus on the new FEI dressage tests. The timing is excellent, just before the new season starts so we can put everything we learn in Lipica to practice immediately in the first competition. I am also looking forward to hearing Andrew Counsell's opinion and his presentation on the changes in the FEI Driving Rules."
Do not miss out on this unique opportunity to witness these two World Champions working together!
This international clinic is open for all driving enthusiasts, drivers, trainers, grooms, national and international driving officials, fans, everybody is welcome to enjoy this unique opportunity to learn from the very best!
Information
The cost for this unique clinic is € 299,00 per person and includes 2 hotel nights in the on site completely renovated Maestoso Hotel, 2 x breakfast, 2 x lunch, coffee breaks and 2 x dinner (excl. drinks).
It is possible to apply for education without an overnight stay, price 199.00 € / person for the educational part.
Please submit your entry before 25th February via this link.
The Hotel Maestoso and the Lipica Stud Farm are operating in accordance with the current measures and decrees adopted by the government of Slovenia to prevent the spread of SARS-CoV-2. Guests are required to meet the RVT requirements:
R – recovered, V – vaccinated, T – tested.
The use of a face mask is mandatory in enclosed public spaces.
It is also mandatory outdoors whenever it is not possible to ensure a distance of 1.5 m.
Click here for more information and the provisional programme.
Exactly 10 years ago, in March 2012, Boyd Exell also gave a very successful and well-attended clinic in Lipica.
Click here to look at the photos!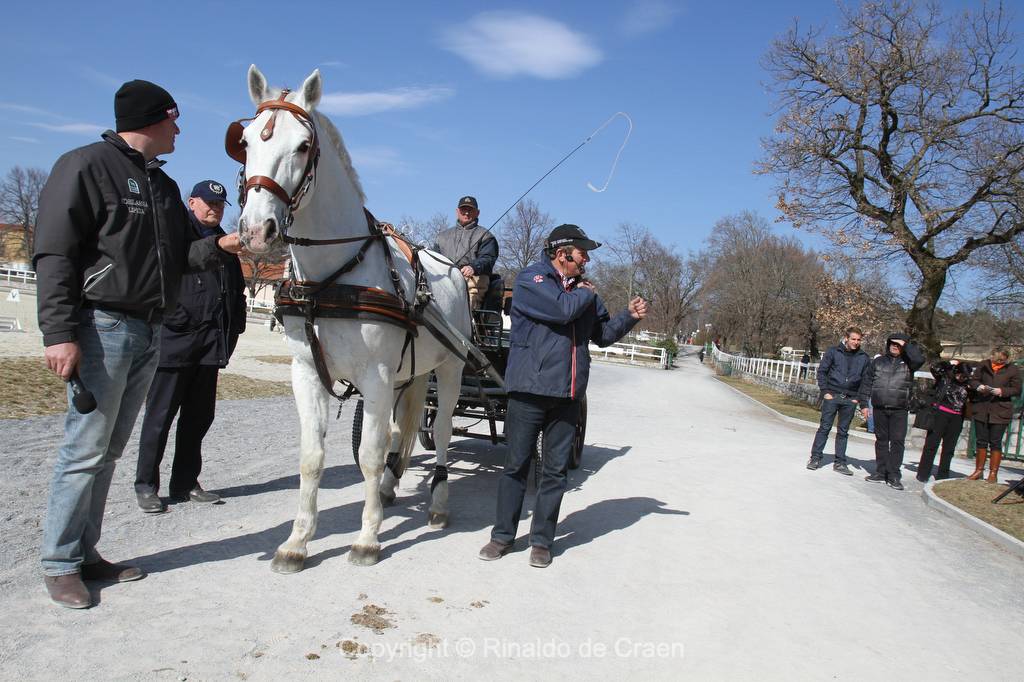 Photo:
Rinaldo de Craen