18 February 2017
Entries for Exloo exceed all expectations
No fewer than 157 competitors from 9 different countries have submitted entries for the first edition of the international two star competition in Exloo, The Netherlands. The show will take place March 30th to April 2nd this year and has exceeded all of the organizers expectations!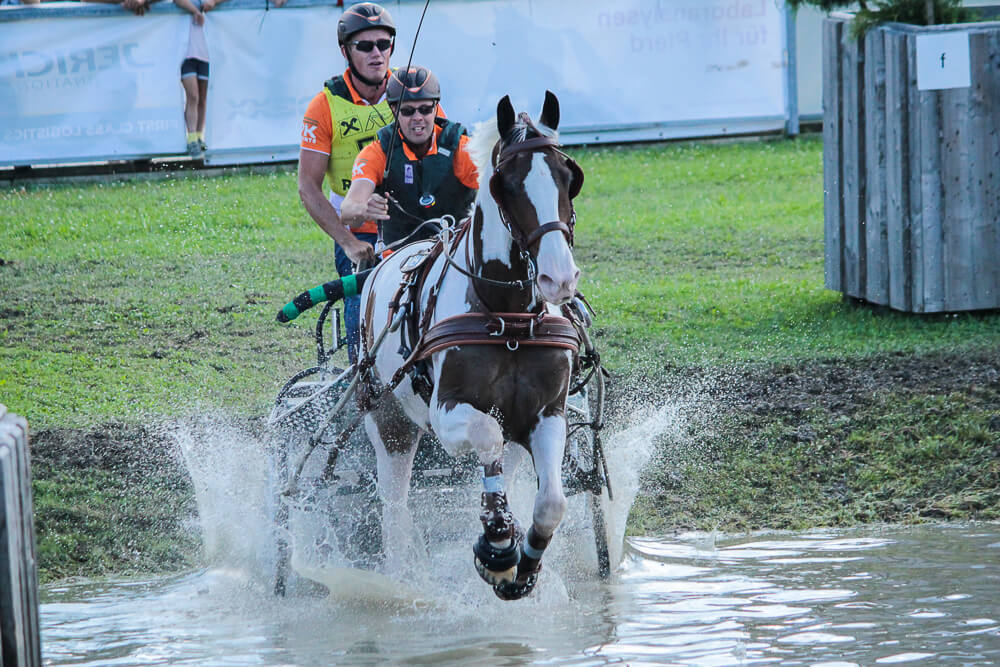 Local driver Rudolf Pestman
Photo:
Krisztina Horváth
We did have a feeling that we would reach the 100 competitor minimum," tells co-founder Jeroen Houterman. "But that the show would be so popular and attract so many competitors was something we could only hope and not expect."
In order to make things more accessible for the drivers, the schedule has been slightly modified. The vet check will start early on Thursday morning March 30th, so that the first competitors can begin their dressage on Thursday afternoon. On Friday, March 31st, the rest of the field will drive their dressage. Saturday April 1st will see the marathon of six obstacles be driven. All situated close to each other around the Equestrian Centre, and featuring a beautiful water obstacle, the obstacles are easy for spectators to access and follow. The cones will be driven on Sunday April 2nd and will be spread over two rings so that the program will wrap up around 3pm to allow all of the competitors to head home in good time.
 The international competition in Exloo was originally organized to give Dutch drivers the opportunity to qualify for a World Championship or a promote to a higher level in their own country. A number of competitors from other countries are also happy to benefit from the initiative in Exloo and as such drivers from Belgium, Denmark, France, Great Britain, Germany, Hungary, Luxemburg, and Sweden will travel to the north of The Netherlands next month.
Admission for spectators in Exloo is free every day and the Exloo Equestrian Centre has excellent catering facilities for both competitors and spectators.