22 January 2022
Jacques Poppen Transitions from Para Driving into Single Driving
In the coming season, the very successful para driver Jacques Poppen is making the change to single driving: "After having driven at the highest levels of para sport for 15 years, it is time to set the bar higher. I am stopping with para driving and will be competing in International single driving," Poppen tells us.
Multiple individual and team world champion Poppen did not make the decision lightly. "I have enormous reach in the para sport and for many years and with much pleasure, I have been an Ambassador for para sport, competing in the Netherlands and Internationally in other countries. My horse, Anniek, is 14 years old now, and at her best. I myself, do not know how how long I will be able to continue driving, because of the problems with my shoulders, thus we found it a good time to set the bar higher. I first discussed this with Team Coach Ad Aarts. He found it a shame that I am stopping with para driving, but supports my decision to transition to the single driving sport. My goal is to qualify for the upcoming single driving World Championships in Le Pin au Haras. This would be a huge jewel in the crown for the work of my whole team."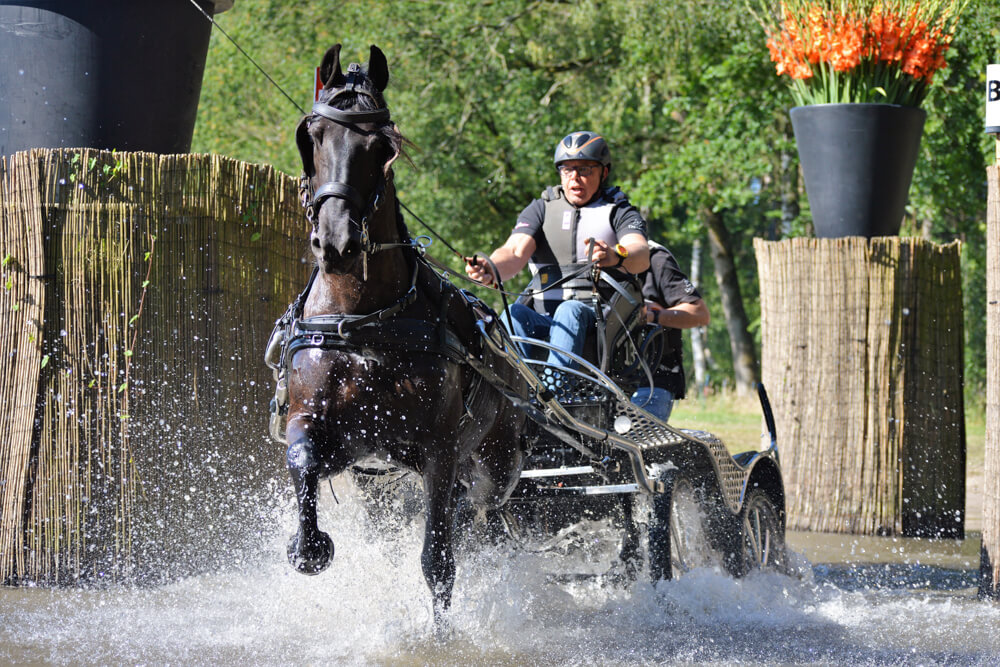 Jacques Poppen
Photo:
Bianca Douwes
Copyright reserved. Acquisition without acknowledgment and permission from [email protected] is not allowed.