17 March 2022
Tickets Pau on sale: 20% discount
Tickets have gone on sale for CAIO4* Pau (October 26-30). Through May 30th you can purchase tickets with a 20% discount. 

The organization hosted the FEI Driving World Championships for Singles in 2020. At that time they were not able to welcome the 40,000 possible spectators, but there was a daily audience. There were no major outbreaks among visitors and corona health rules were strictly followed. With this experience, the organization was able to hold the event in 2021 and in 2022 it can host it once again.
The big shopping village will hold 100+ vendors, food stalls, and entertainment for children. In addition there will be a horse auction, horse show, and a fun and social evening with drinks and snacks organised.
Programma
Alongside the international single driving competition, the same as the last several years, a 5* eventing competition will be held. The schedule for the driving competition is as follows:
Dressage: Thursday October 27th
Cones: Saturday October 29th
Marathon: Sunday October 30th
Order your tickets here (the discount is calculated in the price)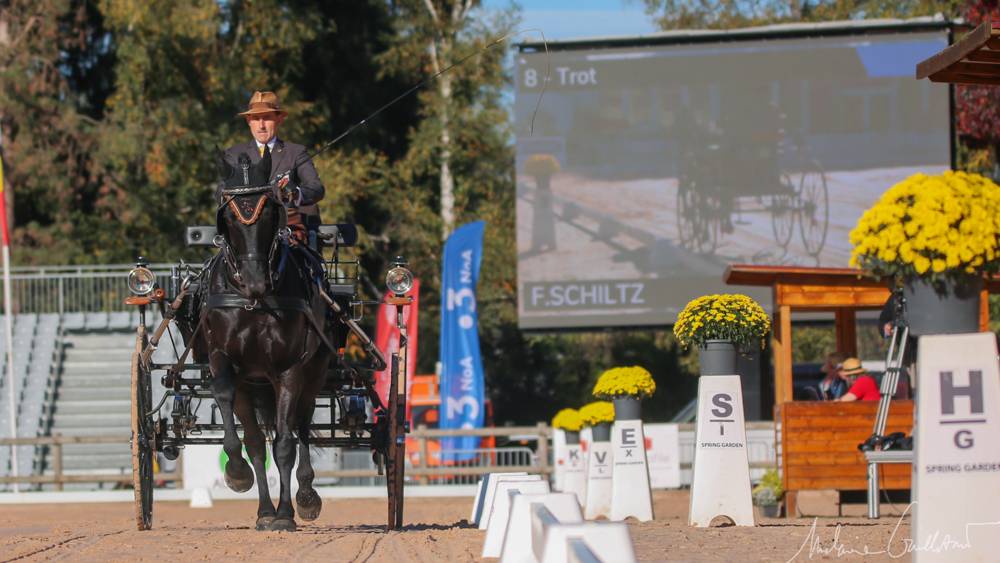 Frans Schiltz Pau 2021
Photo:
Melanie Guillamot
Copyright reserved. Acquisition without acknowledgment and permission from info@hoefnet.nl is not allowed.