17 September 2018
FEI Athlete Representative Candidate Chester Weber
The FEI has put forward the names of seven candidates for the function of FEI Athlete Representative in the FEI Driving Committee. In this function the successful candidate will become a member of the FEI Driving Committee who discuss everything going on in the international driving world and at the same time hold a seat on the FEI Athletes Committee which is formed from athlete representatives across all FEI disciplines. The online election began 29 July and will run until 23 September. Over the course of the election, Hoefnet will be introducing a new candidate every week. This week it is Chester Webers turn, who will be competing at the World Equestrian Games in Tryon.

Photo:
Amy Mundell
Chester Weber
Fifteen-time American Four-in-hand Champion Chester Weber (43) has been an active international team driver since 1999. Before that, (since 1992) he competed internationally with pair horses. Since 2000 Webers main professional focus has been on combined driving. Although he boasts many international successes over the course of his carreer, being the first American to win Aachen in 2015 stands out as one of the most special.
In addition to his own active driving career, Chester is also involved in the organization of the international driving competition Live Oak International in Ocala. He is also a member of the board of the American National Federation, where he has held the function of secretary and treasurer, and is also a national judge.
Motivation
Weber has a lot of knowledge of the combined driving world, not only as a competitor, but also in the role of organizer and Chef d'Equipe. 'I am very capable of multi-tasking' he says. For example, he mentions the competition in Live Oak, where he competes and organizes the driving competition, while at the same time running and international jumping competition. In addition he adds; 'Working as Chef d'Equipe allowed me to interact with officials in a different role. I always worked to create synergy within the team, while generating a thoughtful strategy to allow each individual to perform at their best. I would like the opportunity to continue to serve the sport of combined driving as part of the FEI Driving Committee
Click here for Chester Webers Facebook Page.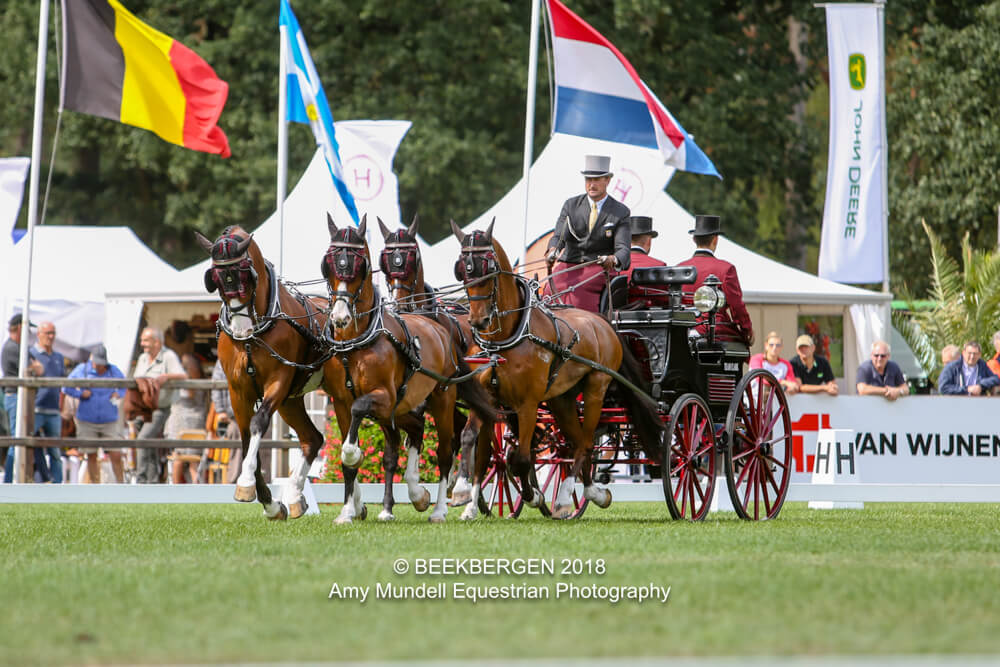 Photo:
Amy Mundell