11 April 2019
Karel van Kekem stops driving competitively
International pair pony driver Karel van Kekem has decided to stop driving competitively. He made the difficult decision after the passing of his wife Agneta last month.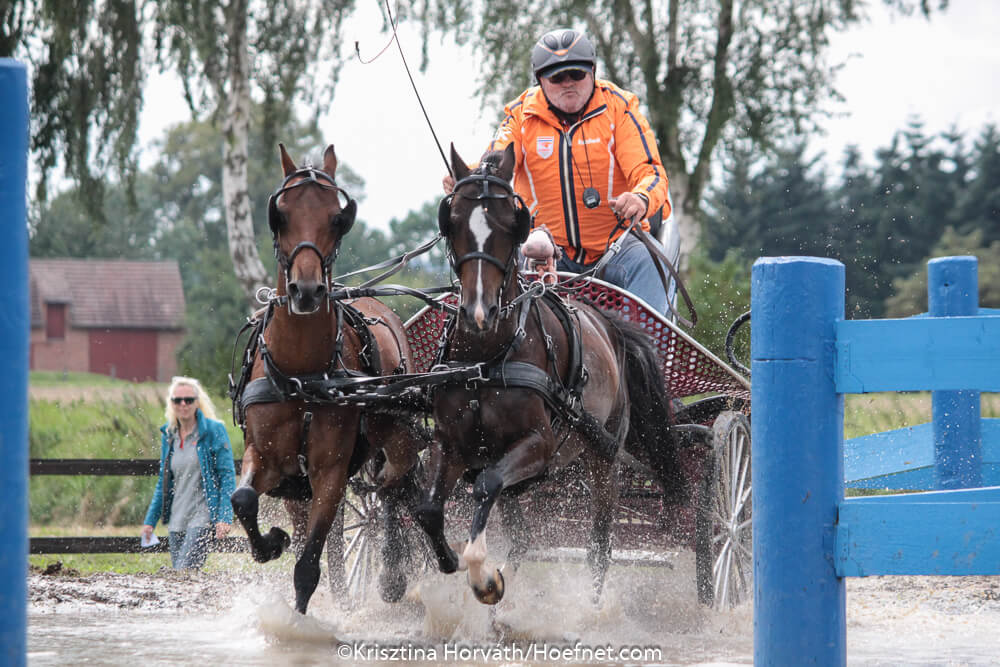 Photo:
Krisztina Horváth
Not dependent on others
"I already knew, but now really realize how much Agneta helped and supported me. We did everything together and this extended to driving as well. We were together for so long and have accomplished so much over the years. I miss her terribly and it is just too much for me to continue in the sport on my own. I don't want to be reliant on other people and this is why I have made the decision to stop driving competitively." tells Karel.
Van Kekem is looking to sell his international ponies the 12 year old Welsh gelding Rozenhof's Jordan and the two 9 year old Hackney ponies Showboy and Leyrun. The driver from Hoogblokland will keep a few young ponies at home to train and prepare for the sport: "Training ponies is work I love to do, and I'm going to keep doing it."
Karel wants to thank his driving colleagues for the many great years they have had and wishes them all the success in the future.
Two time Dutch Champion
Karel van Kekem began his driving career in 1998 with dressage and cones competitions and made the step over to combined driving in 2004. In 2006 and 2015 he was crowned Dutch Champion as well as earning a number of podium places the years in between.
Karel represented the Netherlands at six World Championships for pony driving and as a member of the dutch team won two silver medals. His successes extended to a number of international driving competitions over the years.
Copyright reserved. Acquisition without acknowledgment and permission from info@hoefnet.nl is not allowed.