15 August 2018
Kisbér-Ászár 2018: one horse not fit to compete
During the veterinary inspection of the European Championships for Children, Juniors and Young Drivers in Kisbér-Ászár one unlucky competitor received the news that they would not be going forward in the competition. Italian Young Driver Virginia Sategnas horse Wotherspoon was determined 'not fit to compete' by the inspection committee. The over 80 horses and ponies brought forward were accepted with the exception of one pony who will be re-inspected tomorrow morning.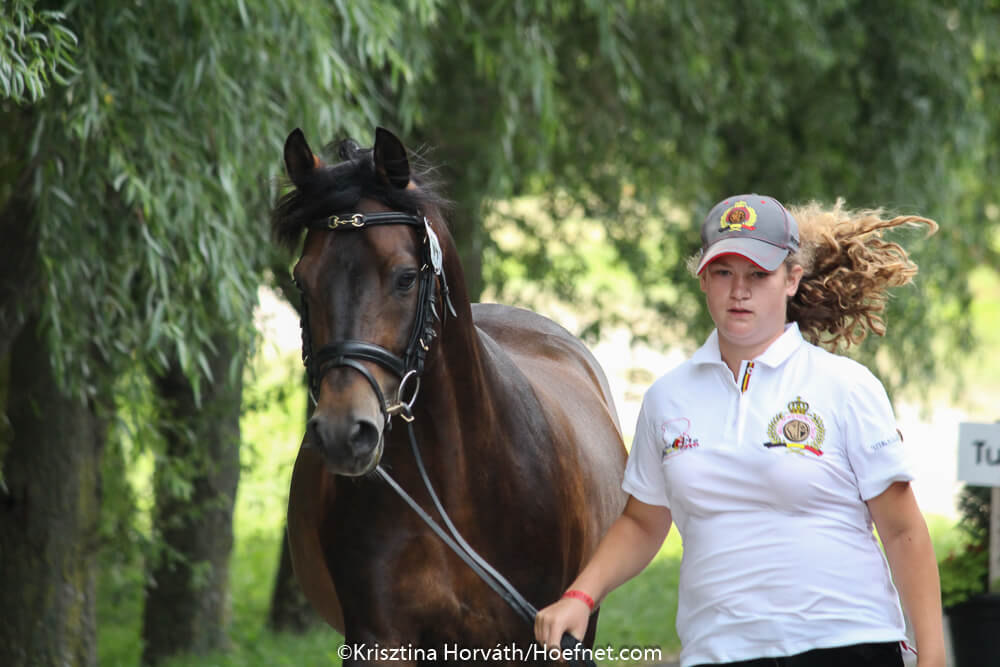 Ellen Vangoidsenhoven
Photo:
Krisztina Horváth
Under the eyes of the veterinarian and judging panel which consists of Pia Skar (DEN), Atilla Kelemen (ROU), Elimar Thunert (GER), Barna Fejér (HUN) and Henk van Amerongen the ponies and horses were brought forward on the beautiful grounds of host Vilmos Jámbor. At the moment the dressage starting orders have been posted and everyone is making preparations for the competition tomorrow and the opening ceremony tonight.
Tomorrow morning at 9:00am the day will start with the Children driving single ponies, followed by the Juniors. The Young Drivers and pony four-in-hands will be driving their dressage tests on Friday
Click here for all information.
Click here for the vet inspection photo album.
Click here for the nations night photo album.