20 April 2019
Kronenberg 2019: Good sport under wonderful sunshine
Today the single drivers and four-in-hand drivers started in the marathon, while the para drivers and the horse pairs competed in the obstacle driving competition in the afternoon. Meanwhile, Paard&Koets has also started at the site of De Peelbergen. The marathon and cones resulted in good sport, much to the joy of the many spectators who enjoyed the wonderful sunshine.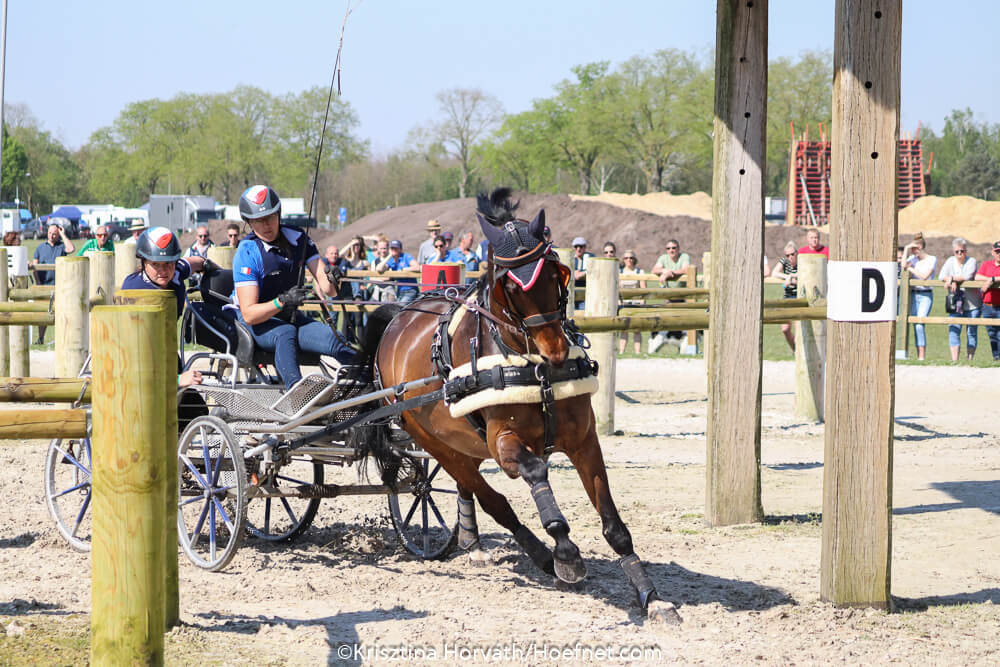 Marion Vignaud managed to stay ahead of the strong Dutch delegation in the singles class. Saskia Siebers kept her lead in the standings.
Photo:
Krisztina Horváth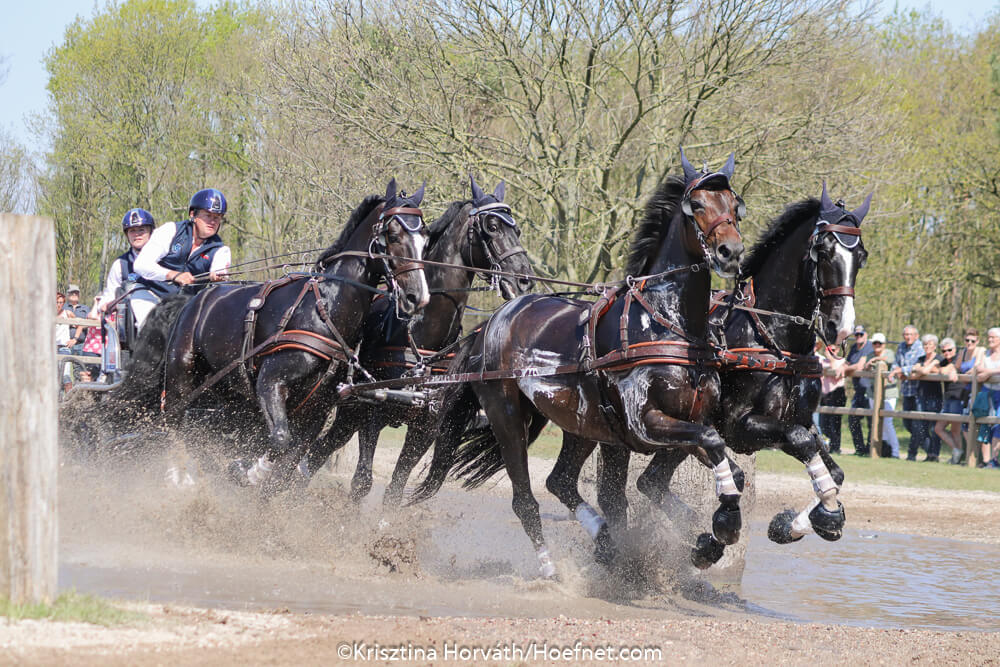 Boyd Exell won the marathon, ahead of Mark Weusthof. Koos de Ronde was well underway to win the marathon but one of his grooms leaved the carriage involuntarily in obstacle 4.
Photo:
Krisztina Horváth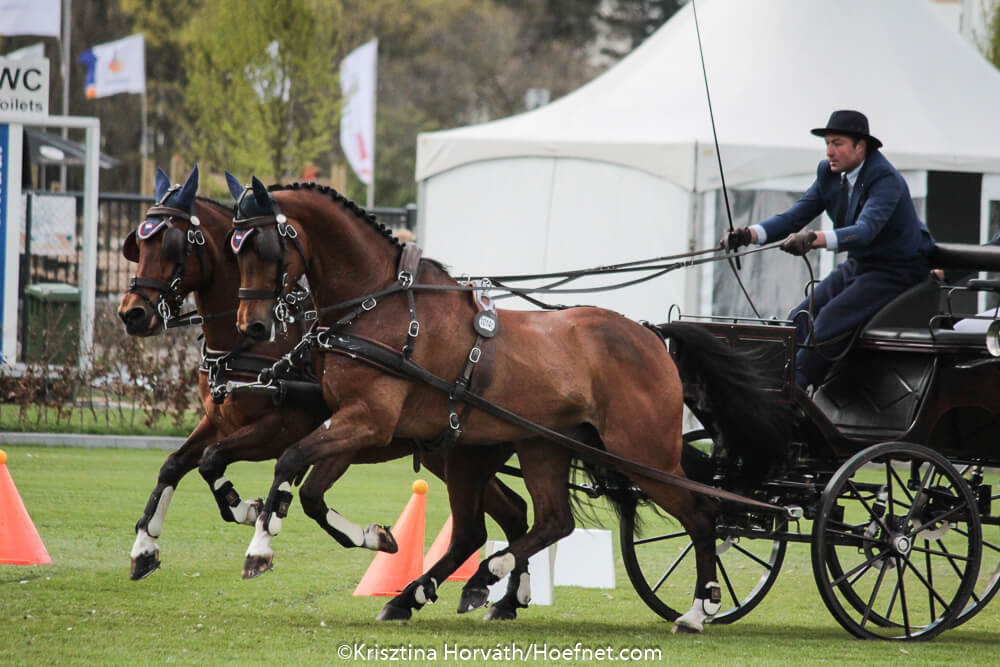 Stan van Eijk (archive) drove the only clear round in the pairs class and has climbed to the 4th place. Martin Hölle saw his advantage shrink after he made too many mistakes, but is still in the lead ahead of Lars Schwitte.
Photo:
Krisztina Horváth
The Cones competition for the Horse Singles and Horse Teams start in both arenas at 10.00 hrs.
The para drivers and horse pairs will start in the marathon from 12.15 hrs. The marathon will finish at around 16.45.
Click here for all information
Click here for the photoalbum of the marathon on Saturday.
Click here for the photoalbum of the cones on Saturday.
Copyright reserved. Acquisition without acknowledgment and permission from info@hoefnet.nl is not allowed.