18 April 2019
Kronenberg 2019: Shining sunny first competition day
The international three-star competition for horse singles, pairs and teams in Kronenberg started this morning with the first horse inspection. Over 300 horses were presented to the Judges and the Veterinarians, who were very strict. This resulted in a re-inspection on Friday morning for no less than 13 horses. One horse already received the sign 'not fit to compete'.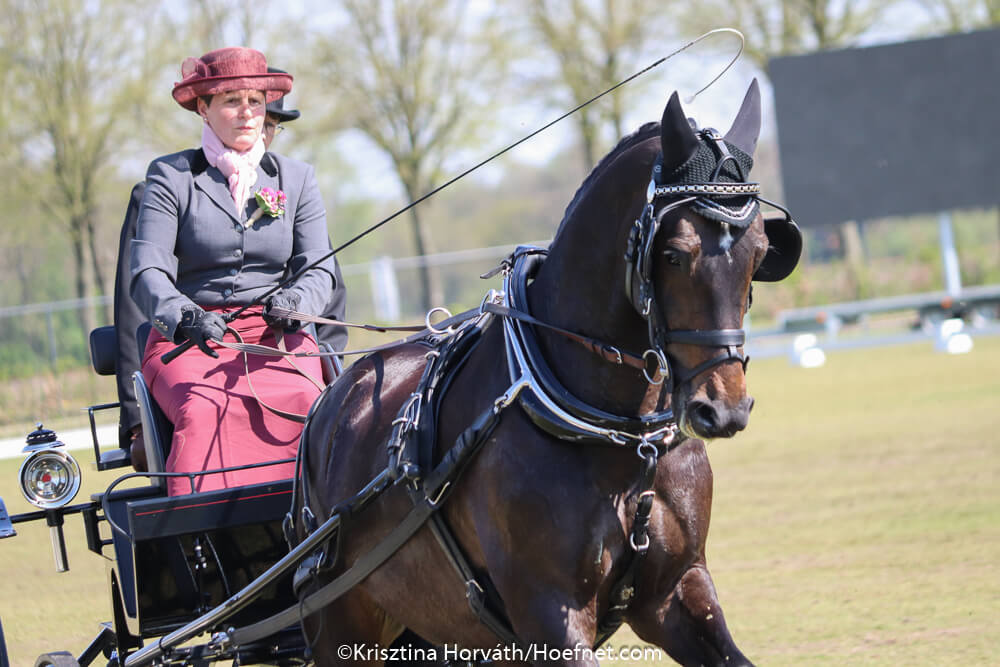 Saskia Siebers
Photo:
Krisztina Horváth
Horse singles
Most of the Horse Singles and the first group of the Horse Pairs entered the two Dressage Arenas in the afternoon. 2018 silver medallist Saskia Siebers took the lead with a score of 45,19 points. Her test with Axel was unanimously awarded with the first place by the five members of the international Ground Jury. Rudolf Pestman finished in second place with Diesel, ahead of Tina Nielsen from Denmark. The remaining seven dingle drivers will start tomorrow after which the dressage results can be finalized.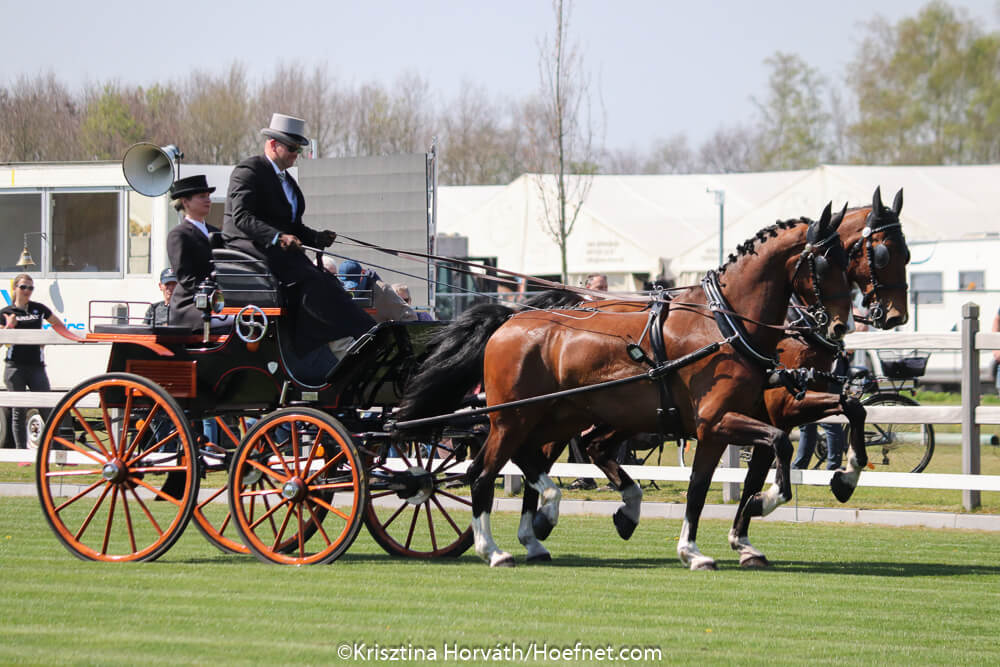 Lars Schwitte
Photo:
Krisztina Horváth
Horse Pairs
With the World Championships in Drebkau coming up later this year, the Horse Pairs class is the biggest class counting 43 competitors. The first 16 Pairs drove their test today, in which Lars Schwitte has taken the lead. Despite the fact that he had to change a horse just minutes before his test because his original dressage horse was not fit, the German salesman drove his Dutch horses to the provisional first place. His is followed by French competitors Franck Grimonprez and Maxime Maricourt.
The remaining Pair drivers, amongst which reigning World Champion Martin Hölle, will start tomorrow, as well as the Para Equestrian competitors and the Horse Teams. Chester Weber is the first man in the arena at 10.30 hrs.
Click here for the starting orders and results
Click here for the photo album of the horse inspection
Click here for the photoalbum of the dressage on Thursday
Copyright reserved. Acquisition without acknowledgment and permission from info@hoefnet.nl is not allowed.