19 April 2019
Kronenberg 2019: World Champions in the lead
The site of Grandorse in Kronenberg was reserved today for the second dressage day of the international driving event. The reigning World Champions in each class took the lead in the first part of the combined competition. Boyd Exell won the dressage in the horse teams class, while Martin Hölle had the best performance in the horse pairs class. Para World Champion Grade 2 Francisca den Elzen won the dressage in the para class and golden team member Saskia Siebers is leading the horse singles.
Horse singles
French driver Marion Vignaud was the only one who managed to change the top three after yesterday, driving her KWPN-gelding First Quality to the second place behind Siebers. Twenty-one year old Danish driving talent Mie Mosegaard Nielsen dropped to the third place.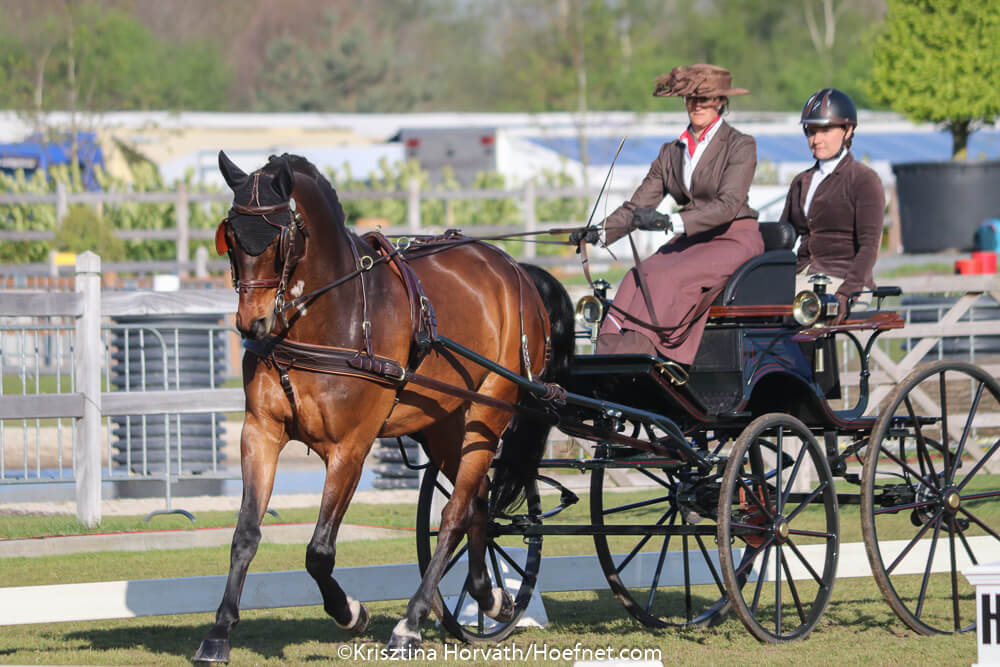 Marion Vignaud
Photo:
Krisztina Horváth
Horse pairs
Martin Hölle drove a beautiful test with his lovely pair Dior and Eppie and was unanimously awarded with the first place. An excellent result from Australia's Tor van den Berge, who finished in second place with the KWPN-geldings owned by Owen and Janet Pilling from Great Britain. Overnight leader Lars Schwitte dropped two places and is now in third position.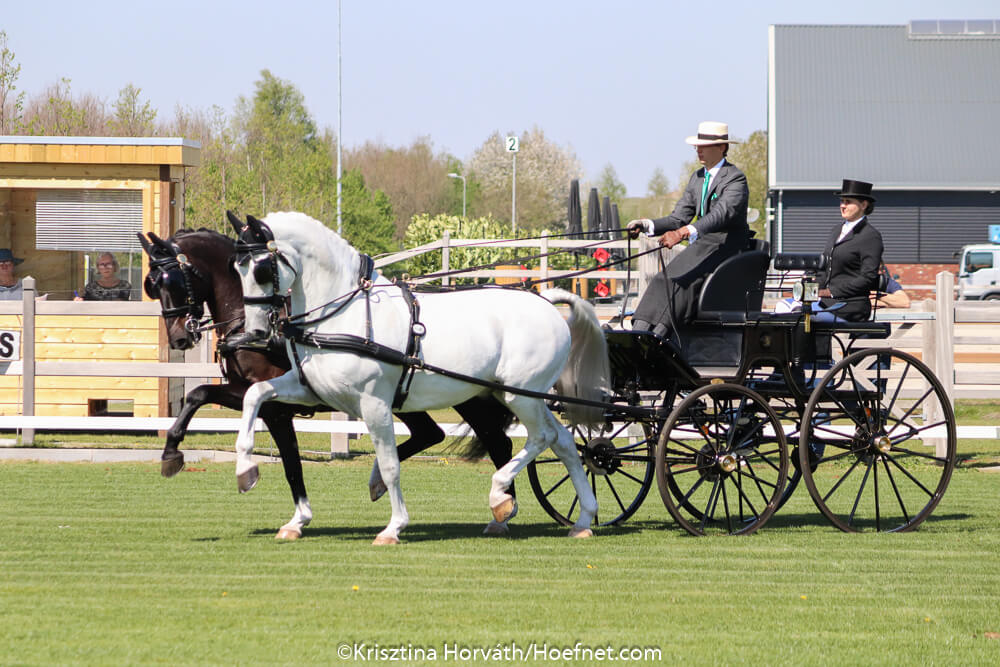 Martin Hölle
Photo:
Krisztina Horváth
Horse teams
Three horses received the sign 'not fit to compete' in the re-inspection early this morning. Peter de Ronde decided to withdraw completely from the competition. Both Daniel Schneiders and Sebastien Vincent will start with four horses each this weekend.
Boyd Exell drove a very nice test and has taken the lead with over 5 points advantage to IJsbrand Chardon. Chardon senior however only just stayed ahead of his son Bram, who started for the first time with his beautiful new Van der Wiel collar harness. The difference between the two fanatic drivers is only 0,40 penalty points, which will result in a close marathon and Koos de Ronde.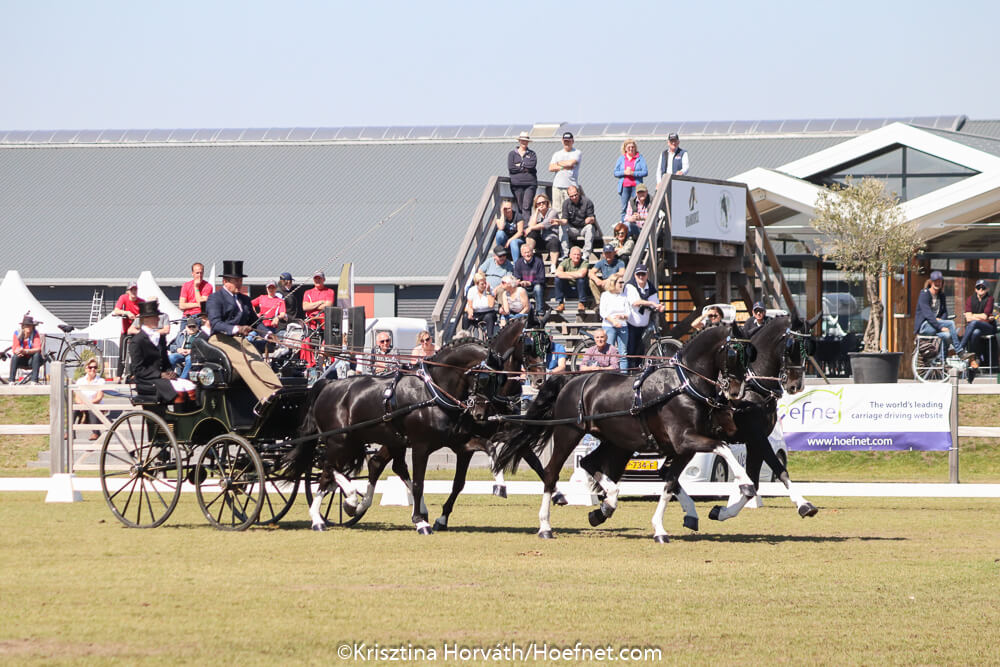 Boyd Exell
Photo:
Krisztina Horváth
The horse singles and horse teams will start in the marathon from 09.00 hrs. This will take until 14.00 hrs.
The cones competition for the Para drivers and Horse Pairs starts at 14.30
Click here for the starting orders and results
Click here for the photo album
Copyright reserved. Acquisition without acknowledgment and permission from info@hoefnet.nl is not allowed.