16 August 2018
Kronenberg getting set to host a great championship
From 29 August until 2 September all eyes will be on Kronenberg, The Netherlands as it sets to host not one but two World Driving Championships. Eighty-three single horses and twenty-six Para-drivers will be competing for the coveted individual and team medals. In total one hundred and nine competitors from twenty-four nations will be starting; eighteen of those countries vying for a single horse team medal and four for a para-driving team medal.

Single Horses
This will be the tenth World Championship for single horses and the first time it has ever been held in the Netherlands. In addition, this will also be the first time the championship will be held in conjunction with the World Para-Driving Championship. The first World Single Horse Championship was held in 1998 in Ebbs, Austria and was won by Arja Mikkonen (FIN). This year Mikkonen will be back and helping the Finnish single team as part of their support team. Austria's Rudolf Pirhofer who won bronze in 1998 will be participating this year as a member of the Austrian team.
Reigning World Champion Dieter Lauterbach (GER) will be defending his individual and team gold medals in Kronenberg, and local favourite Saskia Siebers will be hoping to upgrade her bronze medal from the 2016 World Championships to gold. Weronika Kwiatek (POL) who won the silver medal two years ago will be representing Poland this year as their chef d'equipe.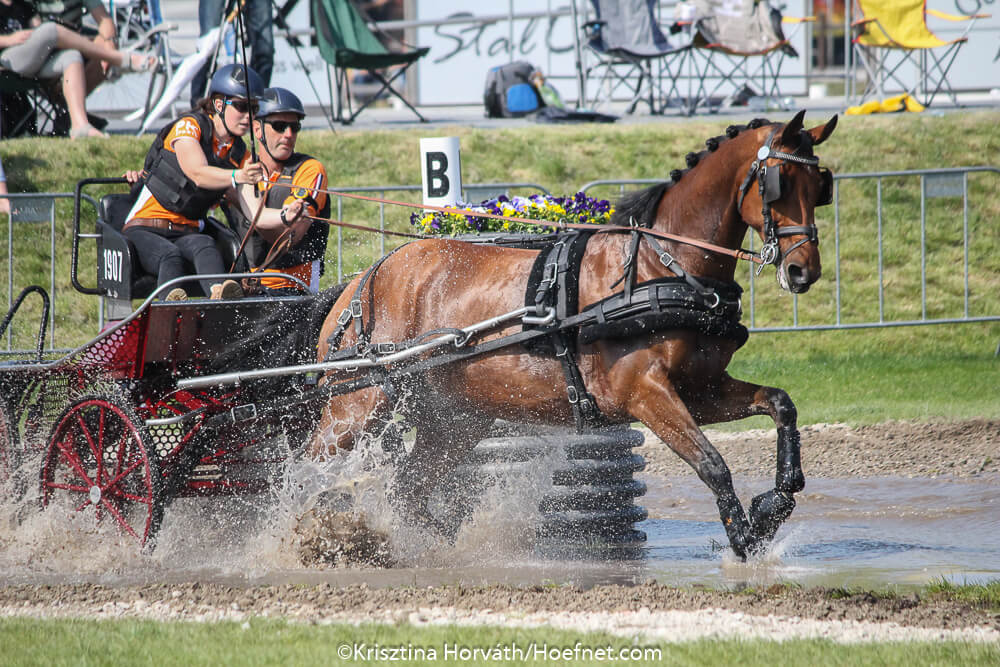 Eline Houterman from Meterik, NL will be representing the host nation at the Worlds
Photo:
Krisztina Horváth
Para-drivers
The para-drivers will be driving their 11th World Championship since its introduction in 1998. The para-drivers are split into two groups; Grade 1 and Grade 2 depending on the severity of their handicap. Each team will consist of a minimum of two and maximum of three drivers, with a minimum of one Grade 1 driver per team.
Reigning World Champion Grade 2 Francisca den Elzen and bronze medal winner from 2016 Aad van Marwijk will both be starting in Kronenberg. Jacques Poppen will be defending his silver medal in the Grade 1 division. The team medals will be fought for by Great Britain, Germany, the Netherlands and The United States of America.
Click here for the list of competitors and the program.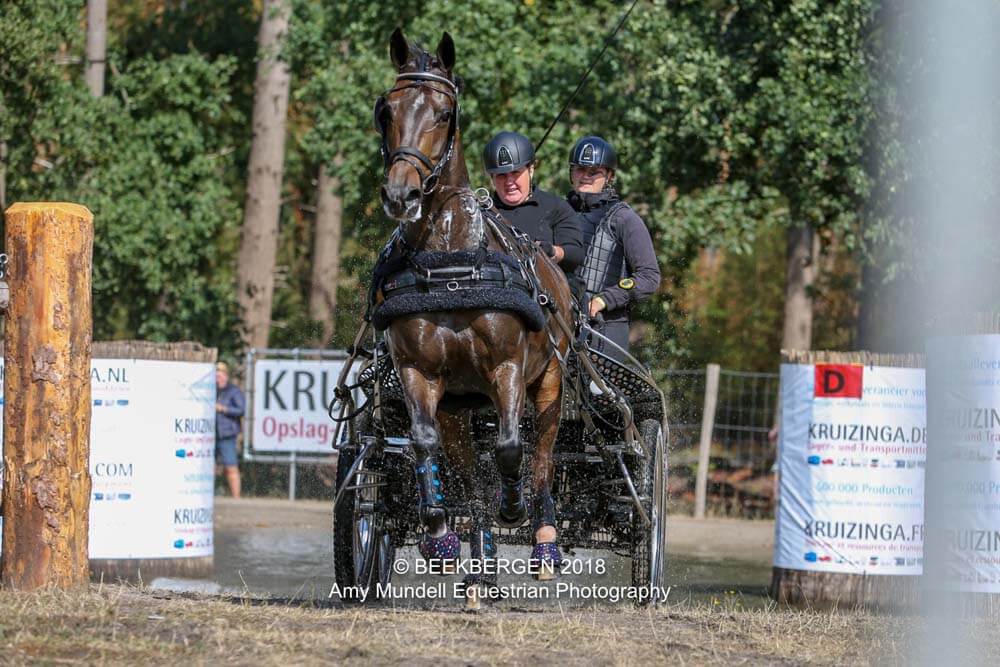 Francisca den Elzen will be defending her gold medal with Albrecht's Hoeve's Lars
Photo:
Amy Mundell