19 May 2018
Record Number of Competitors in Lähden
The international driving competition in Lähden, Germany will take place from 8-10 June. Lähden is a popular competition with the international drivers, which is evident with a record number of 136 competitors from all over Europe signed up to take part.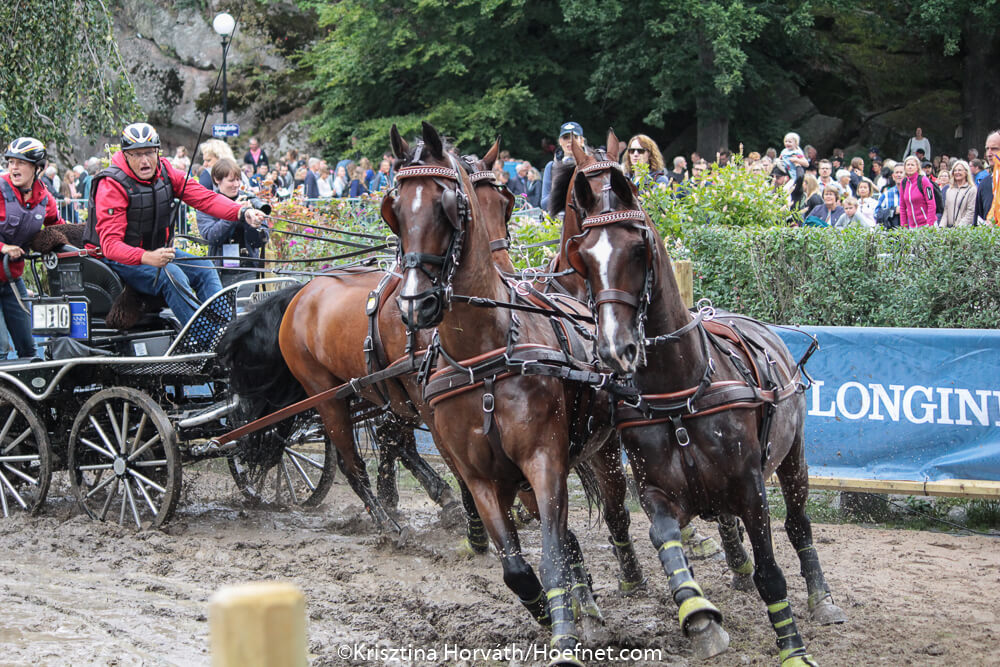 Photo:
Krisztina Horváth
"We were hoping to get 125 entries. It was an ambitious goal, and with this huge response it will be a challenge, but we will make it work. We are of course very happy with the interest," tells host Christoph Sandmann.
The highlight of the competition will of course be the international four-in-hand horses. Germanys top ranked driver Christoph Sandmann will be competing again for the first time since his injury in the spring. With his eye on CAIO Aachen and the World Equestrian Games in Tryon the competition in Lähden will be an important observation competition for German Team Coach Karl Heinz Geiger.
It will not only be just four-in-hand horses driving in Lähden, but also four-in-hand ponies, pair horses, and pair ponies who will be competing in a three star competition. A number of international drivers will be traveling to compete against the large number of German Elite drivers.
This will be the first year that Lähden will also host a single horse division. A national competition has been set up to observe the German single drivers preparing for the World Championships in August. Team Coach Wolfgang Lohrer will be keeping an eye on his favourites in preparation for Kronenberg.
Traditionally the spectators in Lähden are treated to not only spectacular sport, but also other features such as diverse children activities and a farmers market.
Click here for more information