30 September 2022
Lipica 2022: Austria leads Donau Alp Pokal after dressage
Team Austria has taken the lead in the Donau Alp Pokal competition in Lipica after the dressage of the CAI3* Horse Pairs, while reigning World Champion Martin Hölle is in the lead of the individual competition.
First Horse Inspection
The 2* and 3* competition at the beautiful grounds of Lipica Stud Farm started on Thursday morning with the first Horse Inspection. Hungary's Gábor Veszelski had to start the competition with two of his three horses present after one horse received the sign 'not fit to compete'. Bad luck for Austria's Thomas Blumschein who had to withdraw due to health problems with two of his horses.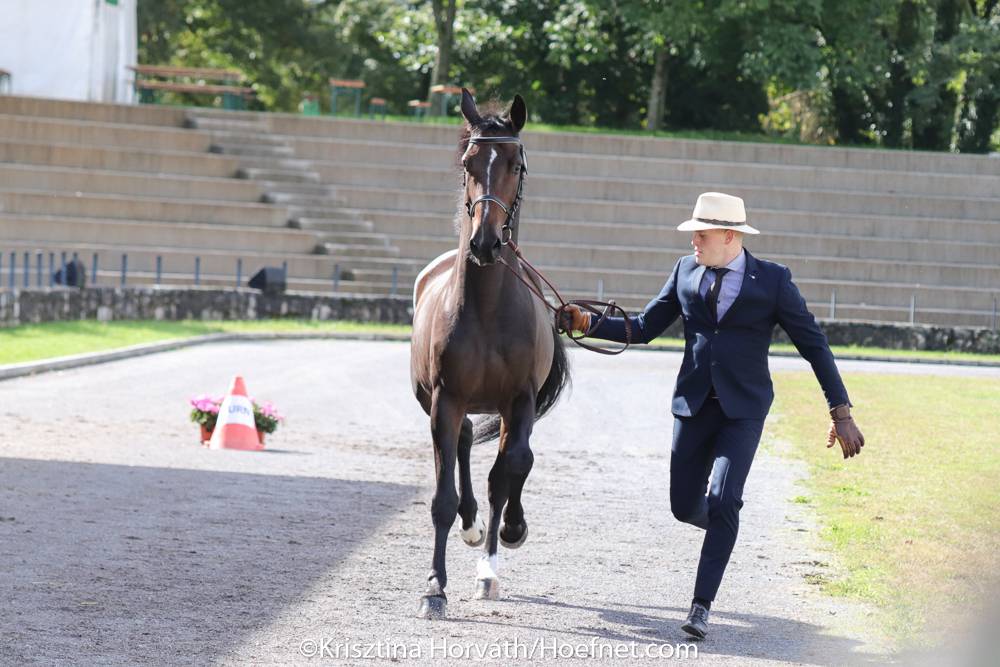 Photo:
Krisztina Horváth
Dressage Thursday
The Dressage went underway on Thursday afternoon with the 2* and 3* horse singles, pony pairs and pony singles. Martin Stötzer drove his horse Candy Noir to victory in the 3* class and finished second with his second horse Elsass. The third place went to Vinzenz Dobretsberger.
Germany's Ann-Kathrin Drumm took the lead in the 2* horse single class, followed by Beate Prigl and Kurt Gösler.
Karl Schiffer drove the best test with his pony pair, with Gerfried Peternell and Franz Lechner following in second and third position.
Karin Huser from Switzerland competes with two ponies in the pony single class. She took top honors with Unity Little Jo and came second with Jolie Babu.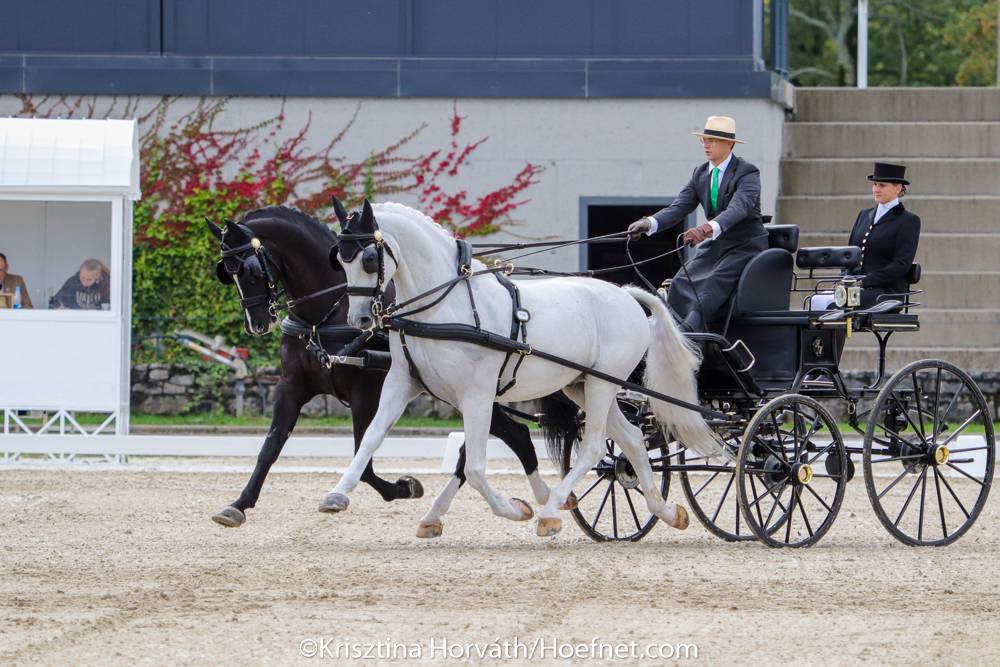 Photo:
Krisztina Horváth
Dressage Friday
Although the weather forecast was quite bad for the second Dressage Day on Friday, only a few rain showers blew over the main arena in Lipica. Martin Hölle drove his experienced Eppie with newcomer Juventus and was unanimously awarded with the first place by the international Ground Jury. Austria's David Hötsch followed in second place, while Jozsef Dibak drove the best test for Italy and finished third. Home driver Miha Tavcar is in 19th position after the dressage.
Oliver Bunford is the only Competitor in the 2* Horse Pairs class and he left the arena with a score of 63,10.
Controlled Warm Up instead of Phase A
Because of the bad weather conditions, it was decided to replace the section A in tomorrow's marathon with a Controlled Warm Up phase, which was much appreciated by the Competitors. Level 4 Course Designer Gábor Fintha has designed seven nice obstacles for the Competitors, who will start in the marathon from 11.00 on Saturday morning.
Click here for the starting orders, results and photo albums.
Copyright reserved. Acquisition without acknowledgment and permission from [email protected] is not allowed.