25 January 2022
Lipica Stud Farm presents Driving Clinic with Boyd Exell on 12 & 13 March 2022
The renowned Lipizzaner Stud Farm Lipica in Slovenia is proud to host the international Driving Clinic with five times World Champion Boyd Exell, featuring 'Pairs in the Picture'. On March 12th and 13th, Boyd Exell will focus on the new FEI Driven Dressage tests for Horse Pairs, Pony Pairs and Pony Teams.
Boyd will be assisted by international level 4 World Championship Judge Andrew Counsell from Great Britain. During the two-day clinic, Andrew and Boyd will mix theoretical and practical parts in the comfortable classroom of Lipica Stud Farm and in the wonderful main arena, where the participants can follow the clinic from the covered stand.
Andrew will not only focus on the Driven Dressage, he will also give the attendants an extensive update on the changes in the FEI Driving Rules which have come into effect on 1st January 2022.
This international clinic is open for all driving enthusiasts, drivers, trainers, grooms, national and international driving officials, fans, everybody is welcome to enjoy this unique opportunity to learn from the very best!
Information
The cost for this unique clinic is € 299,00 per person and includes 2 hotel nights in the on site completely renovated Maestoso Hotel, 2 x breakfast, 2 x lunch, coffee breaks and 2 x dinner (excl. drinks).
It is possible to apply for education without an overnight stay, price 199.00 € / person for the educational part.
Please submit your entry before 25th February via this link.
The Hotel Maestoso and the Lipica Stud Farm are operating in accordance with the current measures and decrees adopted by the government of Slovenia to prevent the spread of SARS-CoV-2. Guests are required to meet the RVT requirements:
R – recovered, V – vaccinated, T – tested.
The use of a face mask is mandatory in enclosed public spaces.
It is also mandatory outdoors whenever it is not possible to ensure a distance of 1.5 m.
Click here for more information and the provisional programme.
Exactly 10 years ago, in March 2012, Boyd Exell also gave a very successful and well-attended clinic in Lipica.
Click here to look at the photos!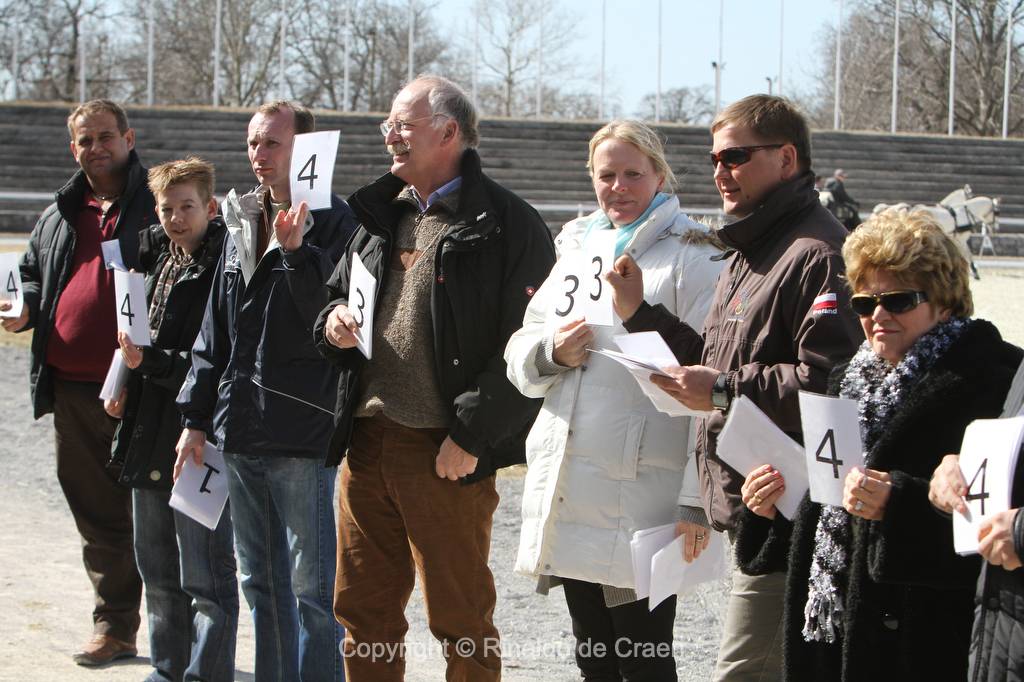 Photo:
Rinaldo de Craen