25 February 2022
Lipica to host Donau Alpen Pokal for pair drivers
During the international driving competition in Lipica on 29 September – 1 October, pair drivers will not only be competing to win their individual classes, but the Donau Alpen Pokal will once again be awarded for the first time since 2016.
Pair drivers from Austria, Croatia, Czech Republic, France, Germany, Hungary, Italy, Liechtenstein, Romania, Slovenia, Switzerland, Slovakia, Montenegro, Bulgaria and Serbia will compete both individually and in teams for the coveted trophy, the Donau Alpen Pokal. The organization has acquired extra prize money for the additional competitions.
non-World Championship year
The Donau Alpen Pokal was established in 1976 to stimulate competitors from the countries mentioned above to work and share their knowledge with each other. In 1979 the DAP was presented for the first time. Since 2002 the DAP has been given out in non-World Championship years. The individual competition is open for competitors from all countries, but the team competition is open only to the drivers from the mentioned countries.
How does it work?
It is the first time in the history of the award that the Donau Alpen Pokal will be hosted in Lipica. The teams have to be made up of competitors in the three-star competition. A team will consist of minimum two and maximum three competitors, and a country may send more than one team. The following divisions will be offered:
-Individual pair horse (open for all competitors from all countries)
-Team pair horse (open for competitors from aforementioned countries, team members must compete in CAI3*, minimum 2, maximum 3 team members)
The DAP team competition will be driven over the dressage, marathon and cones competitions, where the two best final results of the team members will be used to calculate the winners.
Drivers starting with more than one entry will have to identify which entry will compete in the DAP, both for the individual and team. A driver may only compete for the trophy with one entry.
Click here for more information about the competition in Lipica.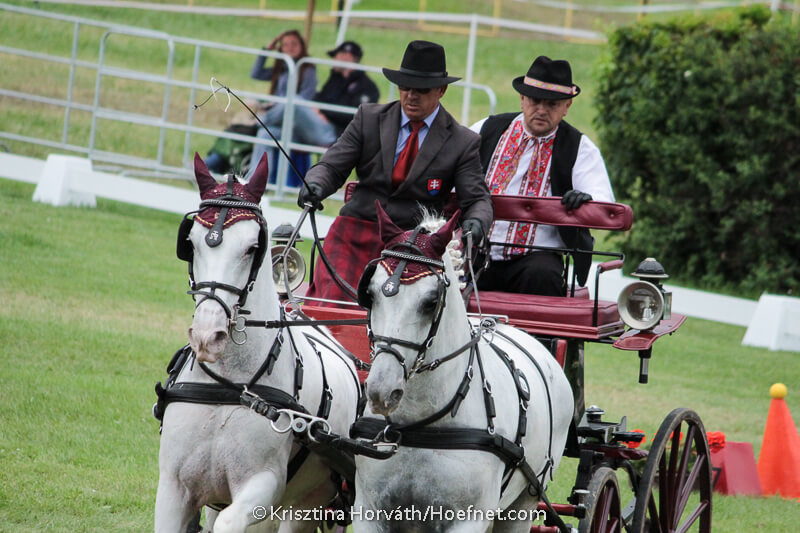 Miroslav Matuska
Photo:
Krisztina Horváth
Copyright reserved. Acquisition without acknowledgment and permission from [email protected] is not allowed.