5 May 2019
Lisieux 2019: French and Dutch victories in the marathon
The marathon of the international driving competition in Lisieux became a prey for the French and Dutch drivers, who defied the cold and wet weather conditions. French level 3 Course Designer Philippe Bloissier had designed seven nice obstacles in the center of the race course. The obstacles offered many different options and were very recognizable thanks to the different designs.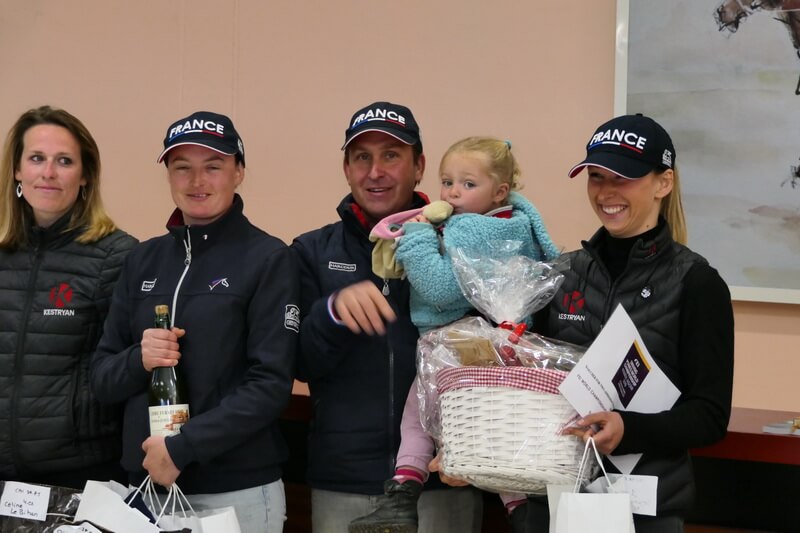 Berengere Cressent (on the right) won the marathon in the 3* pony singles class, ahead of Claire Lefort who claimed the second and third place with her two ponies
Photo:
Pixelvisuel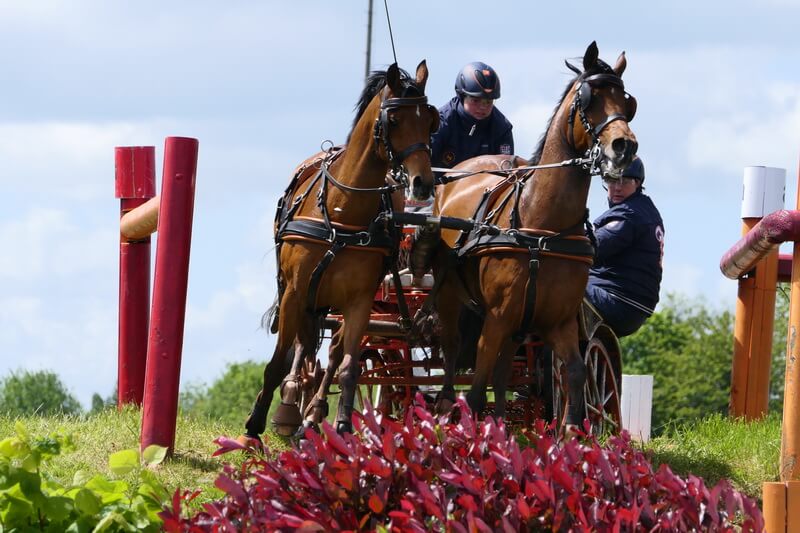 Rodinde Rutjens drove an excellent marathon and is now in the lead of the standings, just ahead of Jean Frederic Selle and Louise Fillon.
Photo:
Pixelvisuel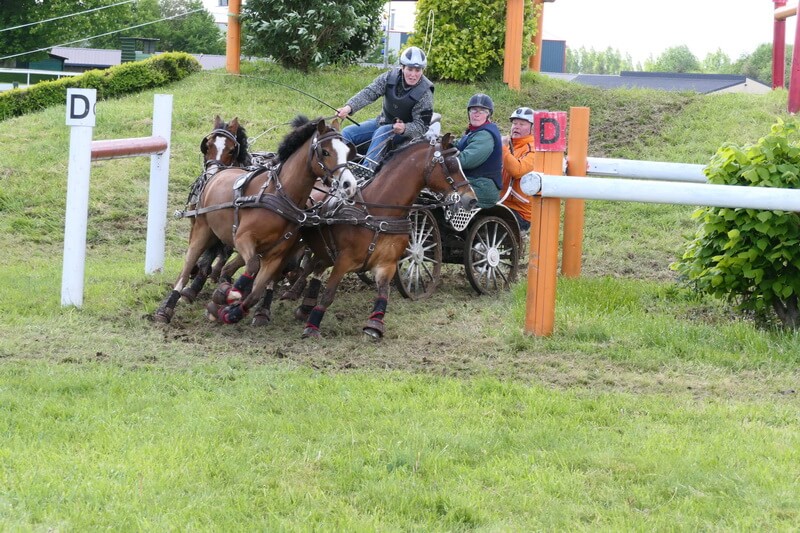 Marijke Hammink has expanded her lead even more after winning the marathon in which her compatriot Joey van der Ham finished in second place. Amandine Debove has climbed to the third place
Photo:
Pixelvisuel
CAI2*
Amandine Leblanc took the top honours in the CAI2* competition for pony singles, which is still led by Sabine Guerin. Marc Menet won the 2* pony pairs marathon, but Sally-Anne Watkins is still in the lead of this class.
Click here for the starting orders and results
Copyright reserved. Acquisition without acknowledgment and permission from [email protected] is not allowed.