11 October 2023
Marijke Hammink nominated for FEI Awards
The FEI today announced the nominees for the prestigious FEI Awards 2023. Marijke Hammink, who, after her silver medal at the World Championships in 2019, won the World Championship gold medal for the second time in a row this year, has been nominated for the Peden Bloodstock FEI Best Athlete category. She is the only nominee represting the driving discipline.
The FEI Awards have existed since 2009 and were founded by former FEI President HRH Princess Haya. Awards will be presented in four categories. In addition to the 'Best Athlete', awards will also be presented in the categories 'Rising Star', 'Best Groom' and 'FEI Inspire'. A total of sixteen people have been nominated for the FEI Awards 2023. Voting is possible until October 22nd.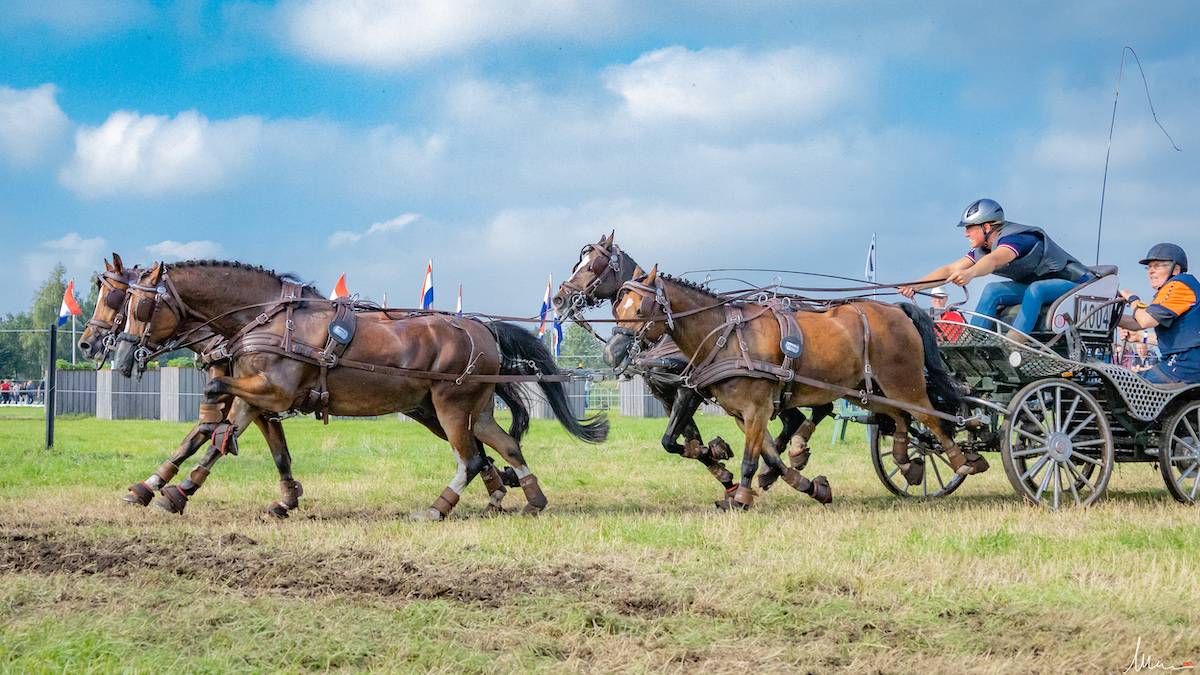 Photo:
Melanie Guillamot
Marijke Hammink
Marijke Hammink was born and raised in Bornerbroek and has been passionate about horses from an early age. She started jumping when she was just six years old and by the time she turned fourteen, Marijke started driving singles and pairs. She has been driving Four-in-Hand since 2007.
Her trademark are her beautiful brown Welsh A ponies. Marijke drove her first FEI Pony Driving World Championships in 2017, where she contributed to the Netherlands' team silver. At the Pony Driving World Championships in 2019, Marijke won individual silver and in 2021 in Le Pin au Haras she secured the individual gold medal for the first time. That year there was team gold again.
This year Marijke Hammink was unbeatable with eleven consecutive victories during the season and a prolongation of her world title at the World Pony Championships in Oirschot where she won gold both individually and with the team!
This impressive list prompted the FEI to nominate Marijke Hammink for the 'Best Athlete' Award. In this category the Four-in-Hand driver will compete against Steve Guerdat (jumping), Jessica Von Bredow-Werndl (dressage) and Rosalind Canter (eventing).
Voting
You can cast your vote online from today until October 22. The public votes constitute 50% of the result, the other half is determined by a panel of judges. The winners will be announced during the FEI Awards Gala in Mexico City on November 21.
source: FEI/KNHS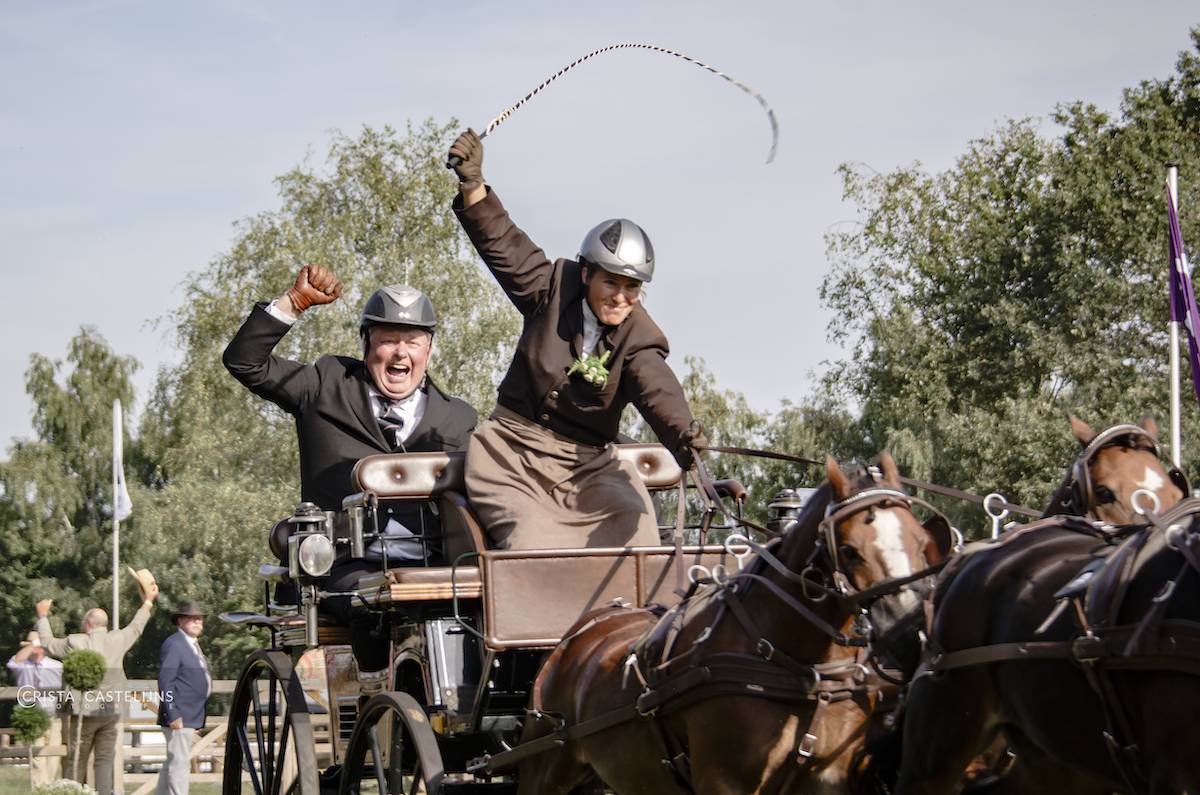 Photo:
Crista Castelijns