20 March 2023
FEI Driving Sports Forum needs Athlete representation!
The FEI is organizing its very first FEI Driving Forum on April 11th and 12th in Kronenberg (NED). This will be the first time that the FEI will not only discuss the future of the sport with National Federations, but also invites Drivers, Officials and all others involved. An unique opportunity to talk about the future of the sport!
The FEI wants to determine the strategy of the Driving sport together with all those present. To keep this as accessible as possible for Drivers, Officials, Trainers and all involved, the Forum will take place on the grounds of the international driving competition in Kronenberg. Drivers present can attend the forum because the schedule of the competition has been adjusted; participants are welcome in Kronenberg from Tuesday morning 9:00 AM.
"Everything is up for discussion," said FEI Driving Technical Committee member Jeroen Houterman. "We would like to know what people think about the future of the sport, what needs to change, what doesn't, and even full competition formats are negotiable. Maybe in the future we should take the cones out of the competition format or dressage? In addition, we want to know what is going on with the Drivers, Trainers and Officials. The people who experience the sport up close. We think it is important that driving is sustainable for the next ten years and the years after that. We can achieve this better if we receive input directly from people involved in the sport."
Do you have an opinion about this and/or do you want to have a say? Then register via this link. You can also be present online and discuss via the chat function. The FEI Driving Forum will be held on Tuesday, April 11th from 1:00 PM to 7:00 PM and Wednesday, April 12th from 9:00 AM to 12:00 PM. Then the international competition starts in Kronenberg.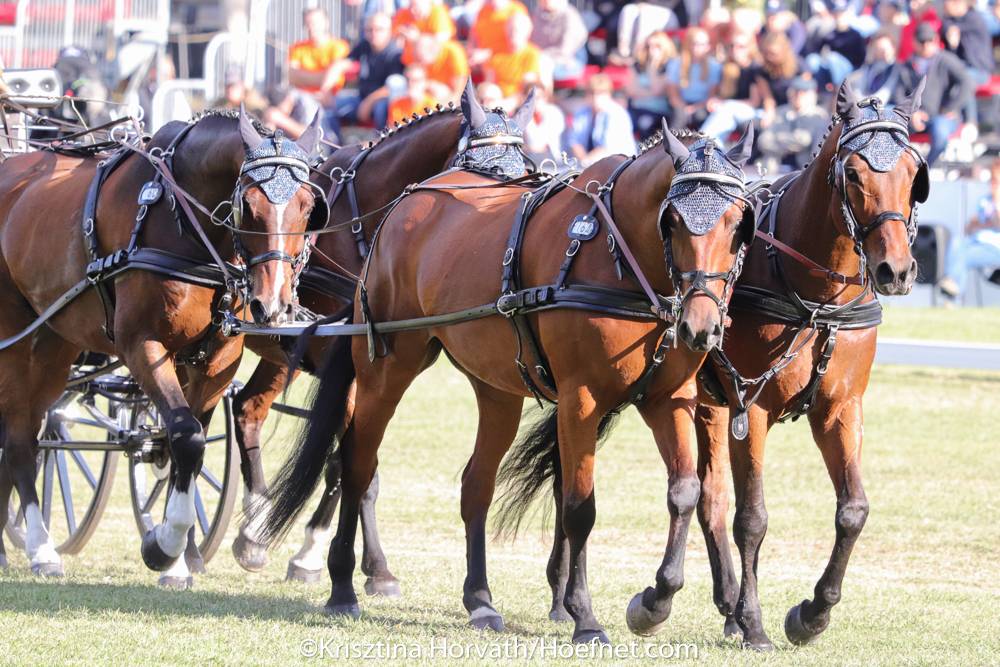 Photo:
Krisztina Horváth