19 October 2020
Pau 2020: all competitors have arrived!
The last competitor arrived this morning at the beautiful site of the Domaine de Sers in Pau which completed the competitors field for the FEI Driving World Championship for Singles. A total number of 49 competitors from 15 nations will start.
Yesterday and today was used by the competitors to make camp and to train their horses. All competitors got the opportunity to drive in the Main Arena to familiarize with the footing. The snowy mountain tops of the Pyrenees form the beautiful backdrop for the World Championship which will start on Tuesday with the horse inspection. After the draw at 16.00 hrs. it will be announced, who will start when in Dressage.
From Wednesday onwards, the competition can be followed live on internet.
Timetable
Tuesday 20 October:      16.00: Horse Inspection
Wednesday 21 October:   09.00: Dressage (part 1)
Thursday 22 October: 09.00: Dressage (part 2)
Friday 23 October:       12.00: Marathon
Saturday 24 October:    day off
Sunday 25 October:       09.45: Cones, prize giving & medal ceremony
Click here for all information
Click here for the photo impression of the first days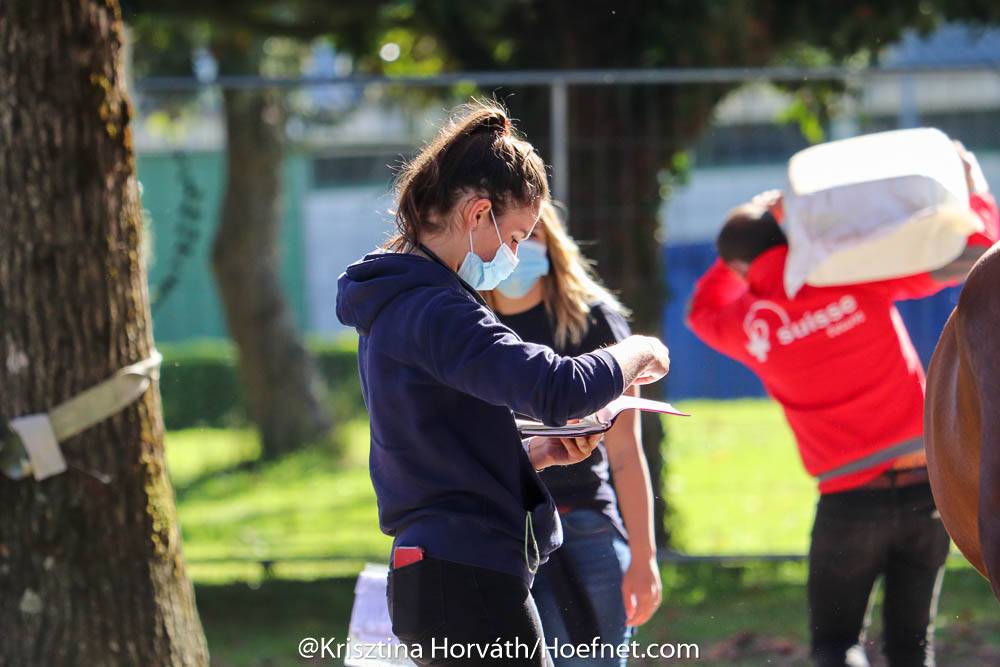 Photo:
Krisztina Horváth