20 October 2020
Pau 2020: All horses fit to compete
The horse inspection for the FEI Driving World Championship for Singles in Pau went very smoothly this afternoon. All horses of the 49 competitors passed the first horse inspection, as well as some reserve horses. None of the horses were sent to the holding area and the competition can start tomorrow.
Fifteen nations are represented with 13 nations competing in the Nations Cup. Dressage will take place the whole day on Wednesday and the second part is scheduled on Thursday morning. The draw took place later this afternoon.
The climax of the first competition will be on Thursday morning with many top drivers, amongst which the defending World Champion Bartlomiej Kwiatek and former World Champion Dieter Lauterbach.
You can follow the performances of the drivers on the Facebook page and the YouTube channel of the OC.
Click here for the starting orders and results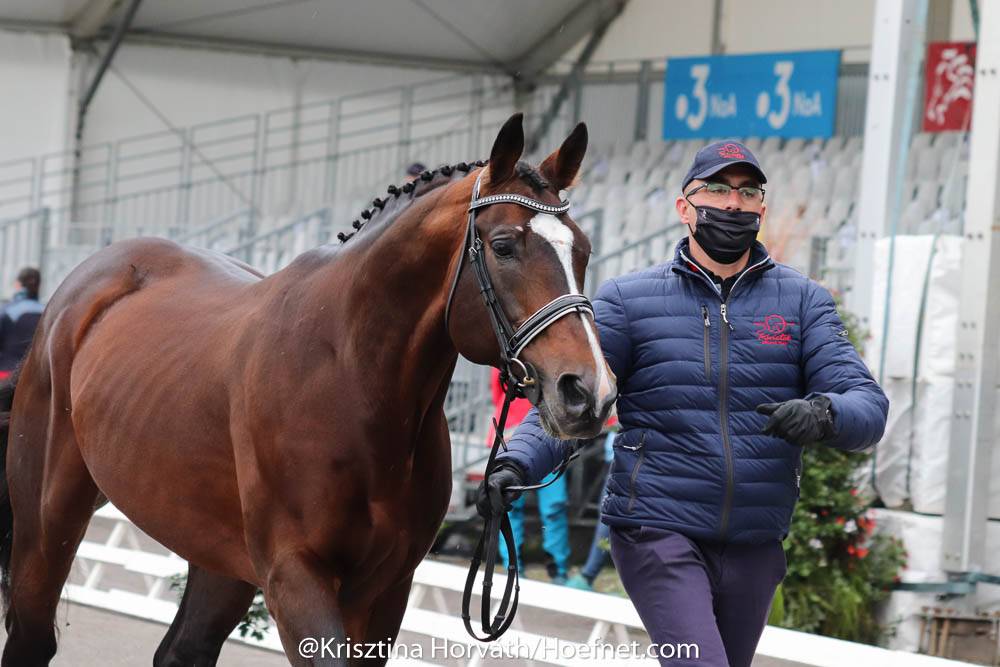 Bartek Kwiatek is the title defender in Pau
Photo:
Krisztina Horváth
Copyright reserved. Acquisition without acknowledgment and permission from [email protected] is not allowed.