22 February 2020
Attention Pony Drivers! New FEI rules for measuring ponies are in effect
The FEI has put forward new rules for the measurement of ponies in all disciplines, including driving. These rules are now in effect and in accordance with the rules no pony may start at an international competition without the proper measurements.
All ponies recently registered with the FEI must be measured at an accredited location approved by their National Federation in accordance with the FEI before they leave to attend a FEI competition. (see link at bottom).
This also applies to all new (not yet FEI registered) ponies who will compete at their first FEI competition this year. If you are planning to compete a new pony this season it is advised to have them measured as soon as possible.
Ponies that have competed internationally and were measured by two FEI Measuring Veterinarians in 2017-2018-2019 at a FEI event or FEI Appeal Measurement will be grandfathered in and automatically receive a Lifetime Measuring Certificate. The list of these ponies will be sent to your National Federation beginning January 2020.
Ponies who do not hold a Lifetime Measuring Certificate must be remeasured within the three years of the 'Transition Period' ending December 2022 but before their first FEI start in 2020.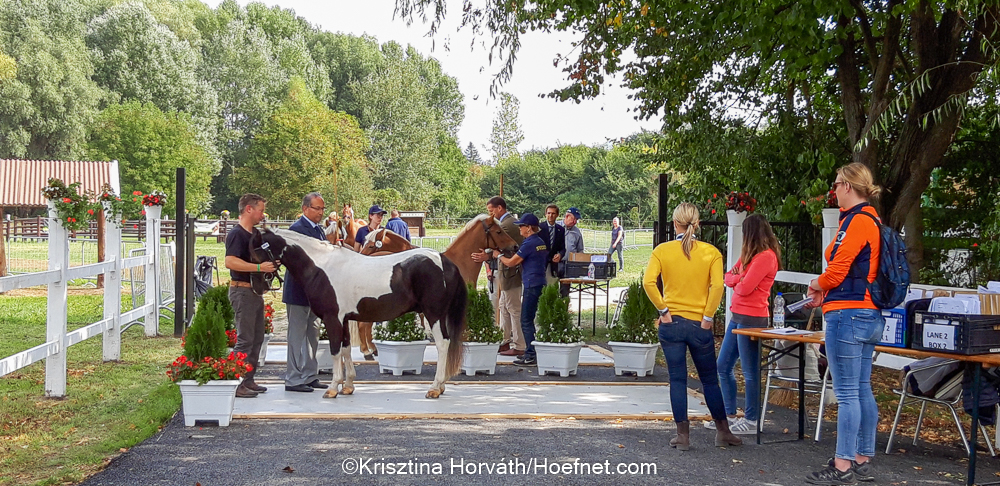 Photo:
Krisztina Horváth
Frequently asked questions and answers
Click here for an overview of frequently asked questions and their answers.
Via this link you will find the accredited measuring locations and information https://inside.fei.org/fei/your-role/veterinarians/welfare/pony-measuring/calendar.
Click here  for the full FEI press release on pony measuring.
Copyright reserved. Acquisition without acknowledgment and permission from info@hoefnet.nl is not allowed.