1 March 2015
Successful Driving competition in Gothenburg
Five international four-in-hand drivers entered the arena of the beautiful Scandinavium in Gothenburg for a World Cup format- indoor competition. On both days, the competition resulted in a close battle between reigning World Cup Champion Boyd Exell and international top driver Fredrik Persson from Sweden. Exell however remained undefeated and won both times.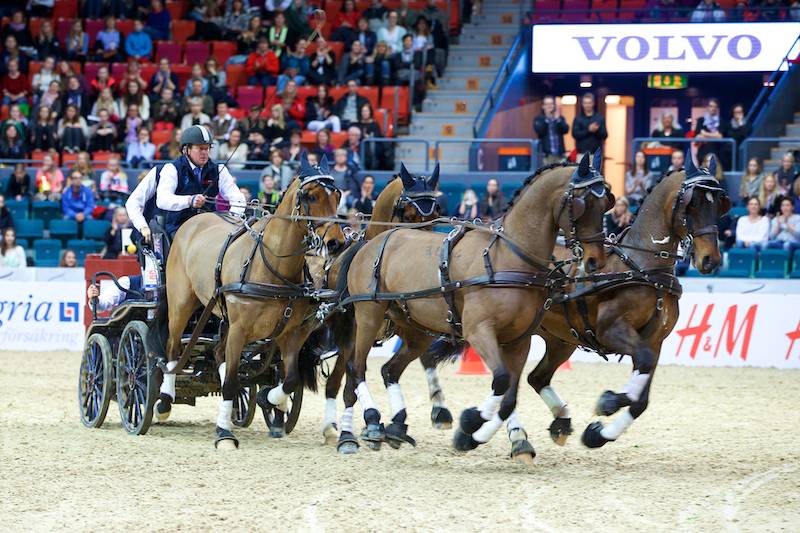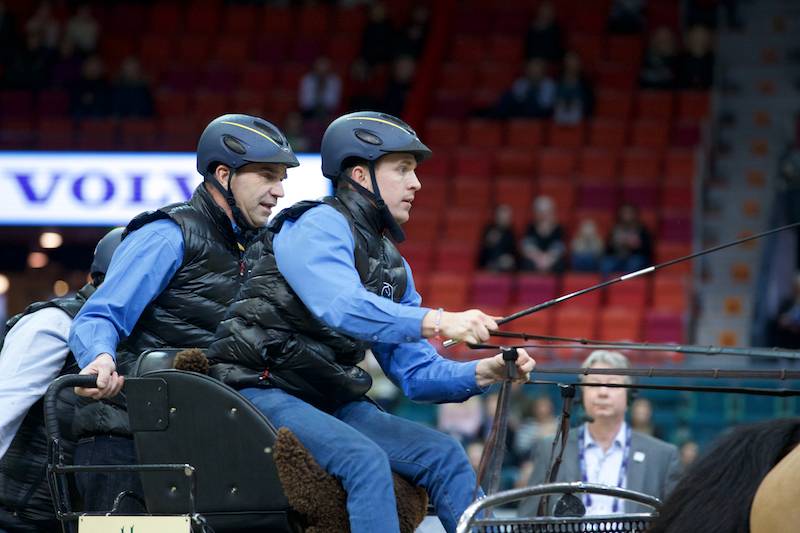 "Gothenburg is a great event," tells Exell. "I had forgotten how nice it is here. The crowd is good and the organisation is also very good."
Besides Exell and Persson, the field of competitors existed of Swedish drivers Johan Dengg, Fredrik Rahm and Axel Olin. Olin's navigator was the famous double World Champion Tomas Eriksson. Olin however finished fourth and fifth despite Eriksson's instructions. Johan Dengg started with his new horses, formerly driven by Georgina Hunt. Dengg did a very nice job but wisely saved his horses for the outdoor season.
"All competitors drove nicely," adds Exell. "Dan Henriksson had designed another good course and all drivers coped well with it."
The competition in Gothenburg was also used to promote the European four-in-hand Championships, which will take place in the city in 2017. Gothenburg will also apply to host the FEI World Cup™ Driving Final in 2017 in the Scandinavium. In 2016, the Gothenburg Horse Show will host the FEI World Cup Jumping and Dressage Finals.
Results Saturday
Results Sunday