19 October 2018
Successful meeting FEI World Cup™ Driving Officials
To prepare for the upcoming FEI World Cup season, the FEI organised a meeting at their headquarters in Lausanne on Friday 19th October for all officials who will be active as Judges, Course Designers or Technical Delegates this season.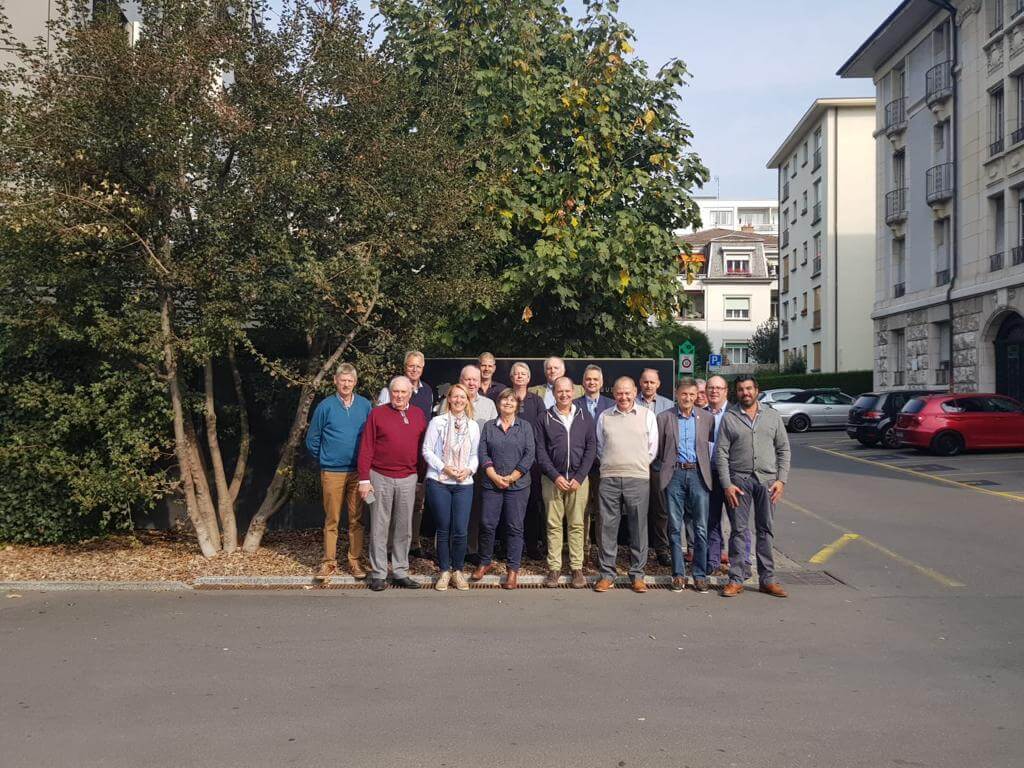 FEI Driving Director Manuel Bandeira De Mello led the meeting in which the World Cup Rules were discussed and clarified. The group looked at several videos to discuss various incidents. The purpose of the meeting was to achieve a common judging philosophy for different situations at all events. The meeting was very useful and positive and will most probably be repeated again next year.
The meeting was attended by Joaquin Medina, Anne-Marie Turbé, Andrew Counsell, Miguel Angel Gutierrez Camarillo, Barry Capstick, Mickaël Delignieres, Jan Erik Palsson, Johan Jacobs, Jeroen Houterman, Gabor Fintha, Dan Henriksson, Philip Bateman, Zoltan Ladanyi Kovacs, Elimar Thunert and Bert Jambon.