22 April 2020
The best breeds for driving part 4: Arabo-Friesians
The combined driving sport requires skill, speed and stamina, so which are the preferred breeds of horse for the top competitors? In this series we will be featuring the four most popular breeds of driving horses. In this last article, we shine the light on the Arabo-Friesians.
Why they shine
These striking black horses combine the movement and presence of the Friesian with 6%-25% Arabian blood, creating a more elegant and "sporty" stamp that has the stamina to tackle the marathon.
While the original Friesian breed, dating back to the mid-1500s, was influenced by Spanish horses with Arabian blood, by the 1900s it had become more agricultural.
Efforts to re-introduce Arabian blood to create a sports horse — or "turbo" Friesian — began in the years 2000 and have become progressively more refined. The Arabo-Friesians retain the looks and character of the pure Friesian but with less feather and finer heads. The Arabo-Friesian Studbook was officially recognized in 2006 and has made immense progression in the past 14 years.
These teams are often strong performers in the dressage phase and have had consistent success at international driving trials. An Arabo-Friesian team driven by Edouard Simonet were individual bronze medallists at the 2018 World Equestrian Games in Tryon and individual silver medallists at the Gothenburg European Championships 2017. They also finished runner up twice at Royal Windsor in recent years.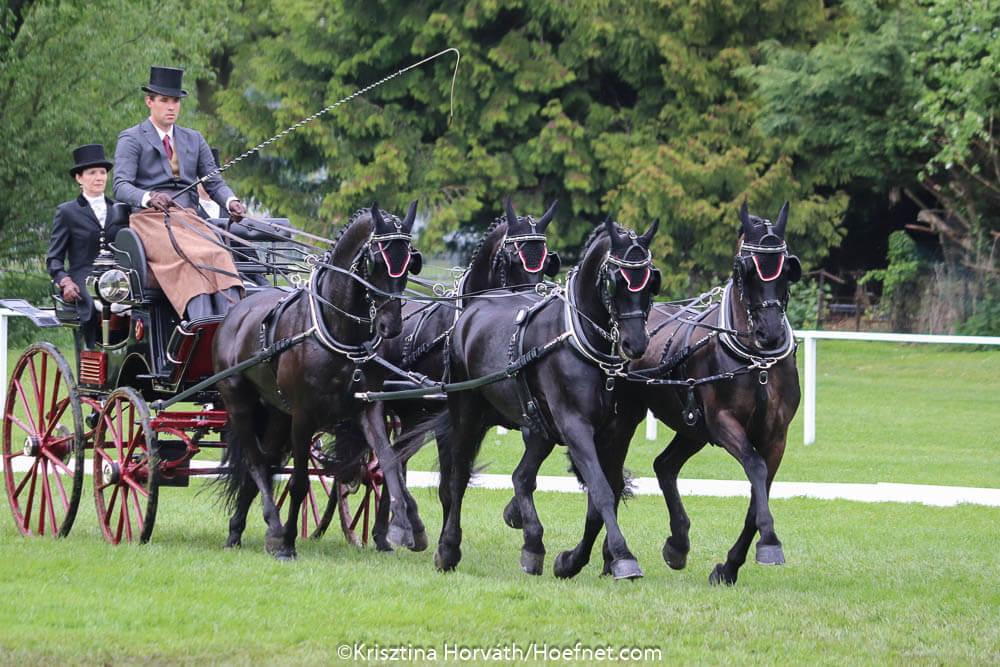 Edouard Simonet
Photo:
Krisztina Horváth
Who drives them
One of the best-known teams currently competing is piloted by Benjamin Aillaud (FRA). Britain's Dan Naprous is also a recent convert, sharing Benjamin's sponsor, Dutch breeders and enthusiasts Eric Bouwman and his wife Arjan of the Arabo-Friesian stud, Haras de la Pourcaud.
This article is based on the text published on Virtual Windsor and edited by Hoefnet.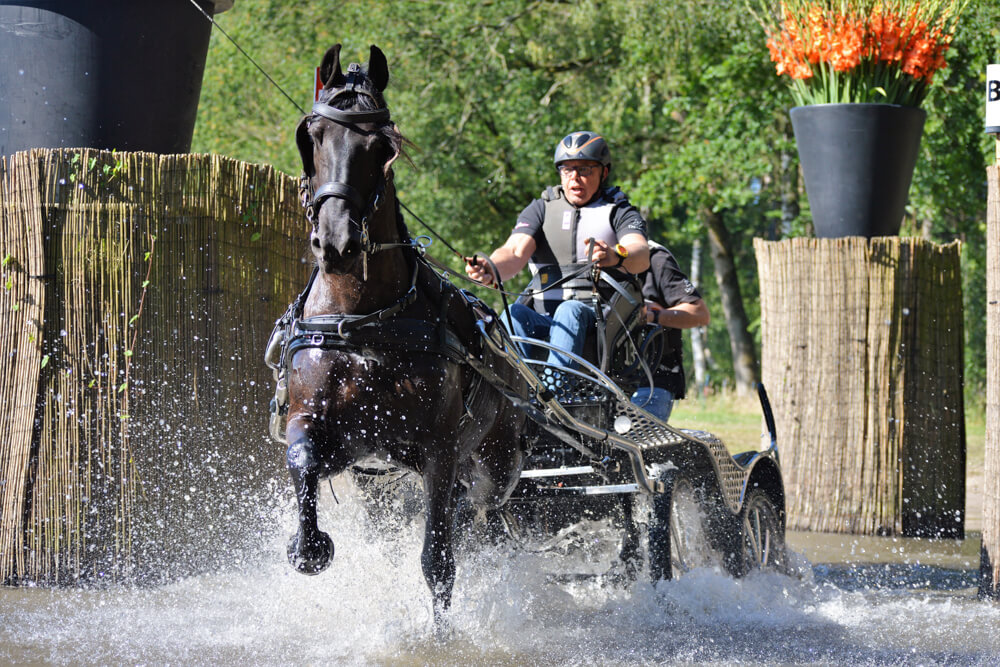 Current World Champion Para Driving Jacques Poppen (NED) drives his Arabo-Friesian PP
Photo:
Bianca Douwes