25 February 2022
Two Days of Dressage at CAI Exloo
From March 24th through the 27th Exloo is in the spotlight during the international competition CAI Exloo. Drivers from Australia, Belgium, Denmark, France, Great Britain, Germany, Sweden, The United States, and The Netherlands, will be setting up camp for 4 days in the beautiful and hospitable grounds in Exloo.
It is the first international competition in Europe after the winter season. Thus the first time for horses and ponies in front of international judges this year, and driver's can plan their strategy for the rest of the season.
Two days of dressage
The competition starts Thursday morning with the vet check. Thursday afternoon the first competitors will drive their dressage tests. The rest of the competitors will appear in the dressage ring on Friday.
Josef Middendorf Course Designer
Saturday all the drivers will come into action during the spectacular marathon. The six obstacles designed by World Championship course designer Josef Middendorf from Germany. He will be assisted by the Netherlands level 2 course designer Arjan Kleinjan. The obstacles are centrally located on the grounds of Equestrian Center Exloo, where they have worked hard the last months to ensure that the footing and the obstacles are in top condition.
On Sunday the competitors will be divided between two arenas to drive cones. Afterwards, the winners of the fifth edition of the CAI Exloo will be announced.
CAI Exloo is open for spectators. Tickets can be bought at the entrance.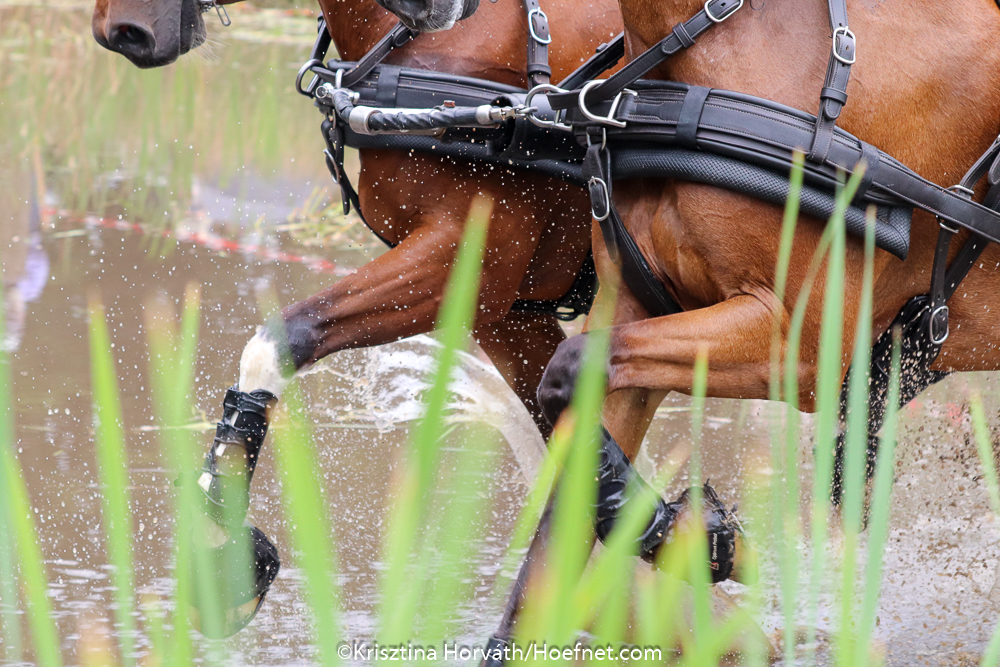 Photo:
Krisztina Horváth