31 May 2019
Valkenswaard 2019: Exell wins dressage, Dutch team in the lead
With the most ideal weather conditions, it was the four-in-hand drivers turn to drive their dressage test today in front of the international Ground Jury led by Andrew Counsell (GBR). Ten nations are represented by 29 drivers in the horse teams class at the beautiful grounds of Exell Equestrian in Valkenswaard.
IJsbrand Chardon had his horses in good form and drove a nice, correct test without mistakes for a score of 41, 39 which was good for second place. Frenchman Benjamin Aillaud was nipping at his heels in third place with a score of 43,58 penalty points. Koos de Ronde also had a good drive, which in combination with Chardon brought the Dutch team in the lead of the Nations Cup after dressage. The dressage win went to host Boyd Exell. As expected, he drove a beautiful test that was rewarded by the judges with a score of 35,19.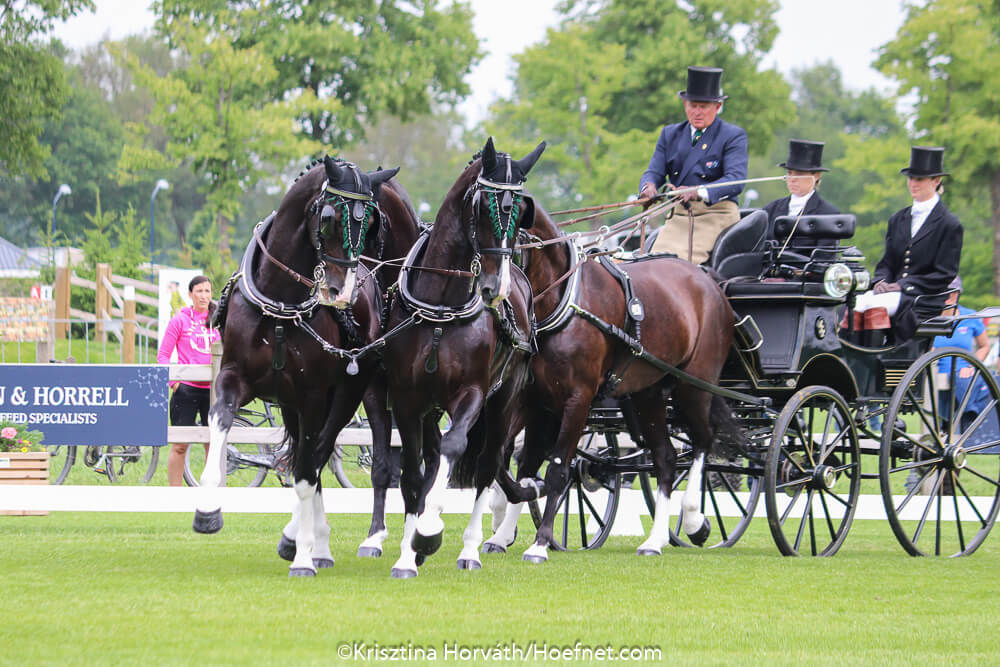 Photo:
Krisztina Horváth
Copyright reserved. Acquisition without acknowledgment and permission from [email protected] is not allowed.