9 June 2017
Valkenswaard: Host Exell wins dressage
The dressage for the horse teams started this morning at 11.00 in pouring rain at Exell Equestrian in Valkenswaard. Luckily the sun came out in the afternoon and the spectators could watch some beautiful dressage tests in the sunshine. Host of the event Boyd Exell won the dressage ahead of Mareike Harm (GER) and the best Dutch driver in the class Theo Timmerman.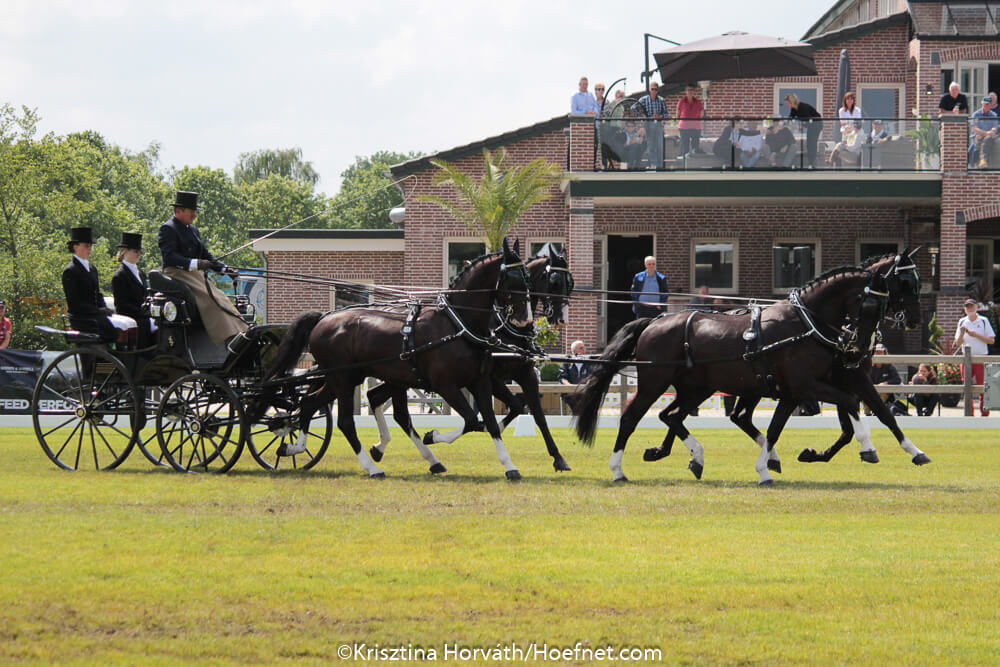 Boyd Exell
Photo:
Krisztina Horváth
German driver Christoph Sandmann, who kindly offered the judges' boxes of his own competition in Lähden for Valkenswaard, finished fourth. Boyd's pupil Edouard Simonet (BEL) finished fifth, ahead of Mark Weusthof (NED).
Tomorrow the marathon is on programme with eight beautiful obstacles designed by Dutch level 4 Course Designer Jeroen Houterman. Especially the newly built obstacle, sponsored by Misdee Wrigley-Miller impresses everyone. The obstacle contains a bridge so that the public can follow the competitors from above. The construction was finished just before the start of the competition and has a special water spray installation.
The marathon starts at 10.00 and the first competitor will arrive in the first obstacle at around 10.45.
The marathon on Saturday and the cones on Sunday will be broadcasted live on ClipmyHorse.tv.