30 July 2021
Valkenswaard: Netherlands leads Nations Cup and Exell wins dressage
After dressage the final results for the four-in-hand horses are closer than expected, though host Boyd Exell holds a lead of 7 points over the rest of the field.

Exell drove a sublime test and was placed first across the board by the entire judges panel. His four horses moved in a single block with suppleness, and beautiful transitions. The harmonious drive was awarded 33,93 penalty points. IJsbrand Chardon did his best to come as close as possible to his rival, though with a few issues in the walk had to settle for 41,98 penalty points and second place. Bram Chardon is in 3rd with 46,98 penalty points.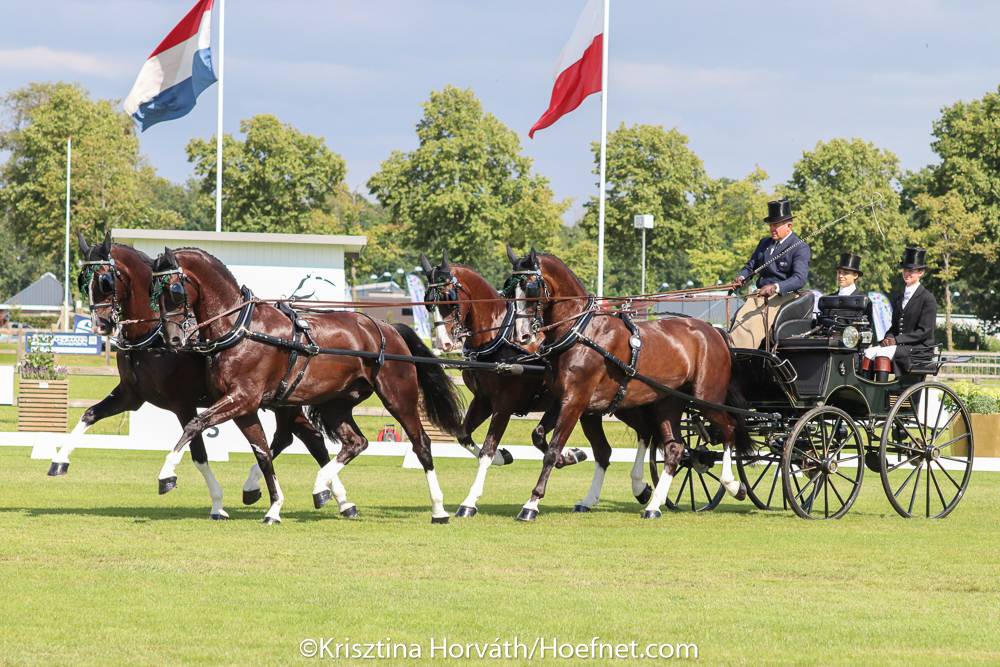 Boyd Exell won de dressuur
Photo:
Krisztina Horváth
Nations Cup
In the four-in-hand division the judges for the most part in agreement. The scores of both Chardons have put the Netherlands into the lead in the Nations Cup with a substantial lead over Germany. German team members Christoph Sandmann and Michael Brauchle are in 5th and 6th at the moment with the third place Belgian team hot on their heels.
Copyright reserved. Acquisition without acknowledgment and permission from [email protected] is not allowed.