31 July 2019
Preparation for Pair Horse World Championships right on schedule
Over two very warm days the FEI technical delegate Jeroen Houterman, course designer Barry Hunter and the show secretary made the trip to Drebkau ,Germany to visit the site for the FEI World Championship for pair horses which are being held 11-15 September. The enthusiastic and experienced organizing committee were welcomed warmly by father and son Torsten and Sandro Koalick.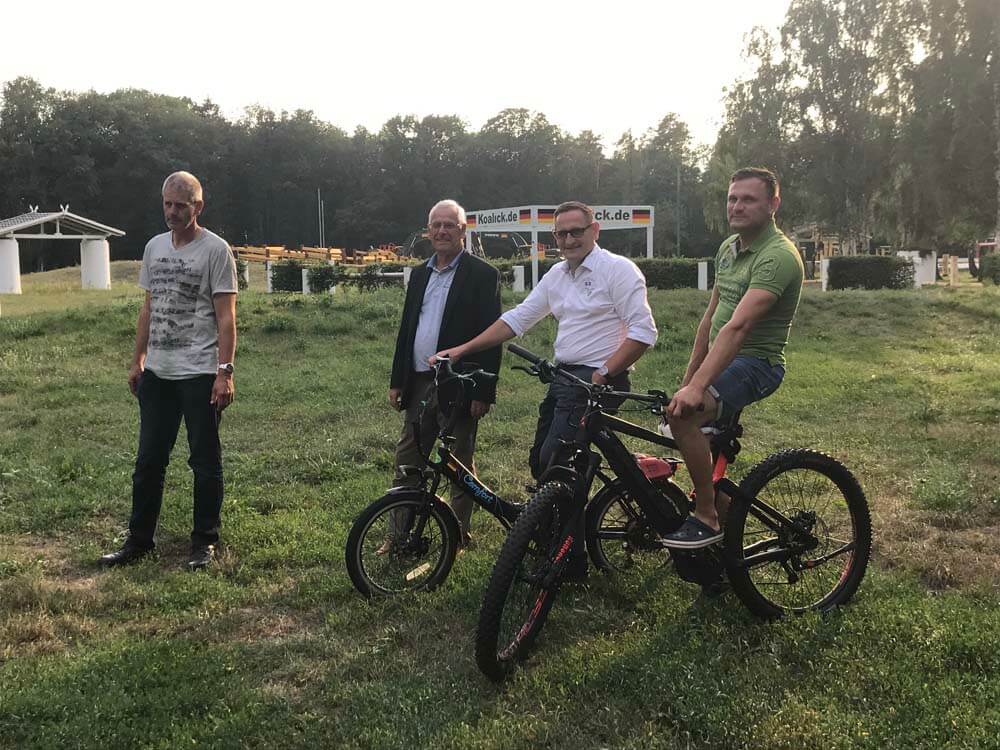 Barry Hunter has plans for eight obstacles, including two spectacular water obstacles. The last months have seen many renovations to the obstacles and new wood fencing has been placed around a few of them as well. At the request of Barry Hunter one obstacle will undergo further changes to create more variation in the obstacles. Over the two days the marathon sections will be planned out and a number of technical issues will be discussed.
Jeroen Houterman was very happy at the end of the visit: "The Koalick family and their team are an experienced organization and you notice that with everything. They have thought about most issues and anything else we ask is looked after immediately. The grounds look wonderful; I think this is going to be a really nice World Championship."
Copyright reserved. Acquisition without acknowledgment and permission from [email protected] is not allowed.