7 February 2018
Pre-sale tickets for Paard&Koets have begun
Entry tickets for the worlds biggest carriage driving convention April 20-22nd are now on sale. Paard&Koets will be held for the first time at the Peelbergen Equestrian Centre where it will combine with the International Driving Competition in Kronenberg. The expansive trade fair will offer opportunities to shop, an educational program filled with prominent drivers and trainers, and to meet other driving enthousiasts and enjoy the days of exciting sport.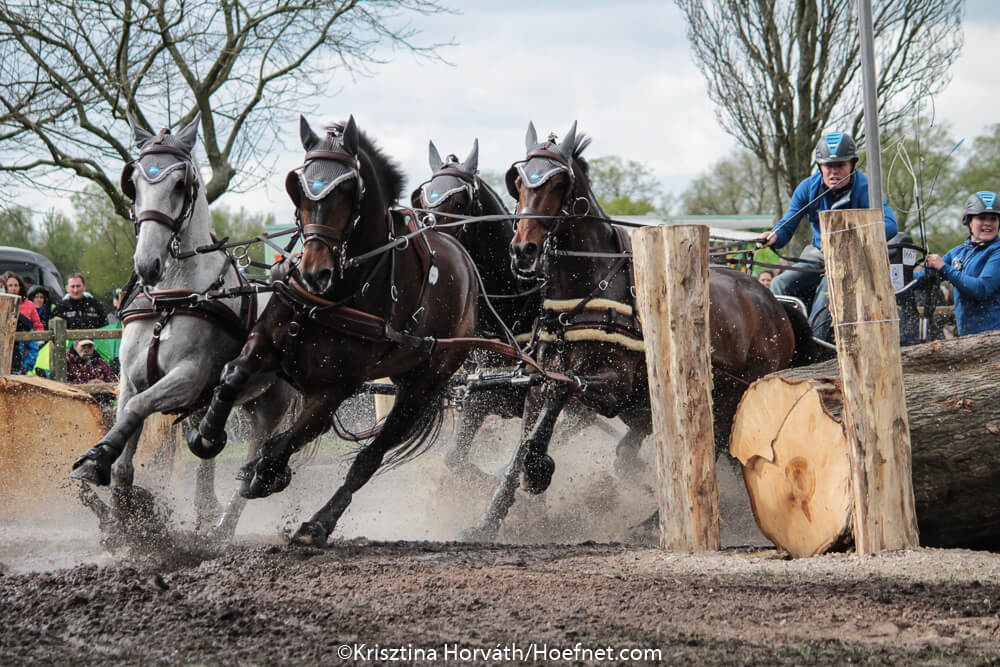 Photo:
Krisztina Horváth
Grounds set-up
At their new location, Paard&Koets will take over two large halls, with over one hundred stands and two indoor and outdoor demonstration rings. The exciting international marathon can be followed from the trade fair area, where two marathon obstacles will be placed. Outside in addition to the marathon course, you will find two dressage/cones arenas and the breeders stands.
Renowned trainers
This year will once again feature a number of renowned (international) trainers who will supply the educational program. Wim de Poorter, Leonne van Gestel, Lammert Haanstra, Berry van den Bosch, Betinna Winkler and Jan van den Berghe are just a few names found in the 2018 program. The list is being updated weekly and you can find the full program here.