6 September 2014
WEG Normandy: Christoph Sandmann wins marathon, Exell on gold
The marathon on La Prairie Racecourse in Caen resulted in an exciting finale today at the Alltech FEI World Equestrian Games™ 2014 in Normandy. Christoph Sandmann (GER) won this phase of the competition, ahead of his compatriot Georg von Stein and the reigning World Champion Boyd Exell (AUS), who has taken the lead in the individual standings. The Dutch team is still on gold and the German team is now on silver, thanks to their extremely strong marathon performances. Hungary has held on to their bronze team medal.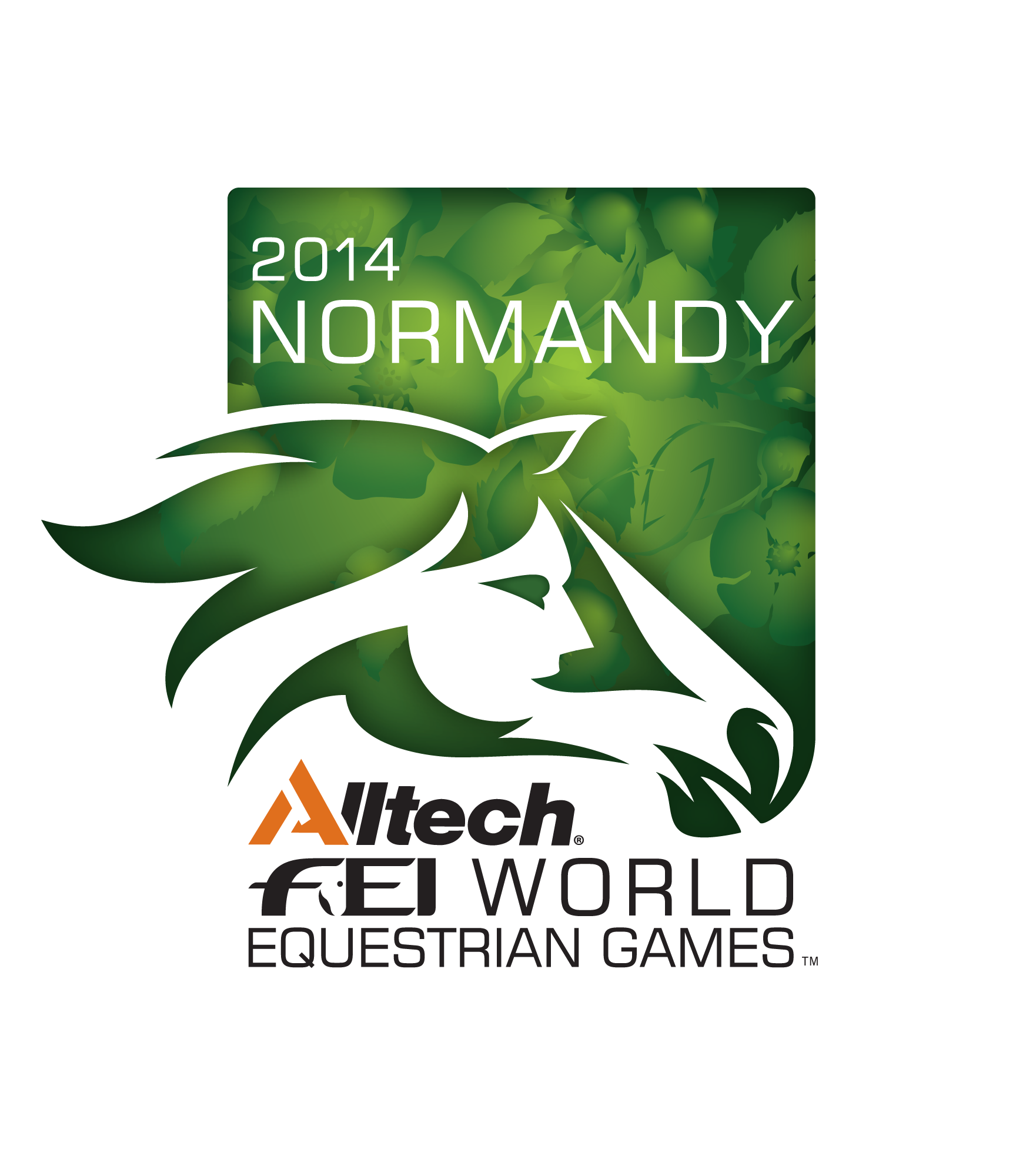 The gravel footing of La Prairie racecourse in Caen ensured equal circumstances from the very first to the very last of the 46 four-in-hand drivers. Over 15.000 spectators were able to enjoy wonderful driving sport under ideal weather circumstances for man and horse. The excitement grew as the marathon reached its end as the best drivers after the dressage phase started last in the marathon. The organising committee put up enormous screens on which the marathon was broadcasted live. This allowed the spectators to follow their favourite drivers in most of the eight beautifully built obstacles.
Christoph Sandmann has always been a very strong marathon driver and won the marathon once before at the FEI World Equestrian Games™ in Rome 1998. Sandmann, whose daughter Anna, a successful international pair driver herself, acted as navigator on his carriage, won the marathon at the CAI3* in Riesenbeck one month ago and felt his horses were in perfect form: "I had a small problem in the first obstacle when I passed a gate and I lost precious seconds. After that I really fought for it. My horses are top fit at the moment and have worked very hard. Before the marathon I thought that the obstacles looked quite easy, but they were heavy enough. The footing was super, my carriage only drifted once, but that is normal."
Georg von Stein was the first German driver on the marathon and his goal was to clear the way for his teammates Michael Brauchle and Christoph Sandmann. Von Stein tested different routes in the obstacles, so his compatriots would know which route would be best. By doing this, Von Stein not only helped his team, but this was also in favour of his own performance. The 42-year old riding instructor set very fast times and finished second: "I risked everything as we agreed beforehand in our team. It went really well and I drove a clear round. I was a bit surprised that my horses were a little tired, but the crowd was whistling a lot and I had to take them back many times, which cost them a lot of energy."

Boyd Exell. Photo: Marie de Ronde-Oudemans
Boyd Exell was the penultimate competitor to start in the marathon and the crowd and his fellow competitors closely followed his performances. Boyd was very well on his way, driving his team fluently through the obstacles, putting down very fast times. But Boyd was too brave driving into gate C of obstacle 6 and got stuck for a few moments: "After that, everything went in over reaction," says Boyd. "I was going fast but then I made an extra circle going from C to D. I wanted to make up for that so I took a brave route up the hill, in which my wheeler horse Rambo helped me a lot, he climbed the Mount Everest for me! My horses were very strong and fresh, they had lots of power. To catch up five to six points is good, especially when you include that extra circle."
After obstacle six, Boyd put the knife between his teeth again and set the fastest and the second fastest time in the two remaining obstacles, securing his third place in the marathon with only 0,04 penalty points behind Georg von Stein. Exell has taken over the lead in the standings, but is less than one ball ahead of Chester Weber, which will guarantee an exciting finale in tomorrow's obstacle driving competition.
Winner of the dressage Chester Weber had a few problems and was unable to get into the right rhythm: "My horses felt strong in obstacle one and after the second obstacle I could feel that they were setting into a groove. I gave them a little bit of a break before obstacle eight and looking back, I probably should not have done this as it disturbed the rhythm of my right leader horse." Weber dropped to silver, but still has a chance to win gold.
Theo Timmerman (NED) also had several problems, but was able to hold on to his third place in the standings, in which he is followed by his compatriot IJsbrand Chardon, marathon-winner Christoph Sandmann and Koos de Ronde (NED), who finished fourth in the marathon.
Home driver Sébastien Mourier was one of the first competitors in the marathon this morning and set the times to beat. The 35-year-old individual driver for France remained in the lead for most of the day, but finished on the fifth place after the top drivers put down their performances.