1 November 2023
FEI World Cup season 2023-2024 starts this weekend
This weekend the World Cup season for Four-in-Hand driving will kick off in Lyon, France. This year's World Cup series consists of eight qualifying competitions, where the ten best Four-in-Hand drivers in the world will compete for the six available places during the final in Bordeaux (FRA) in February.
Defending Champion Boyd Exell
Defending champion Boyd Exell has set his sights on winning his eleventh title. Boyd not only prepares his own horses at his home base in Valkenswaard, but also coaches other drivers.
"This season the differences between the top drivers are smaller than ever. I expect the results to be close. I compete with the same horses as last season. We delivered good results and we were fast. The result was winning the World Cup in Bordeaux. But if you have the best horses, there is also a lot of pressure on you. Of course you don't want to let down the horses and the people around you."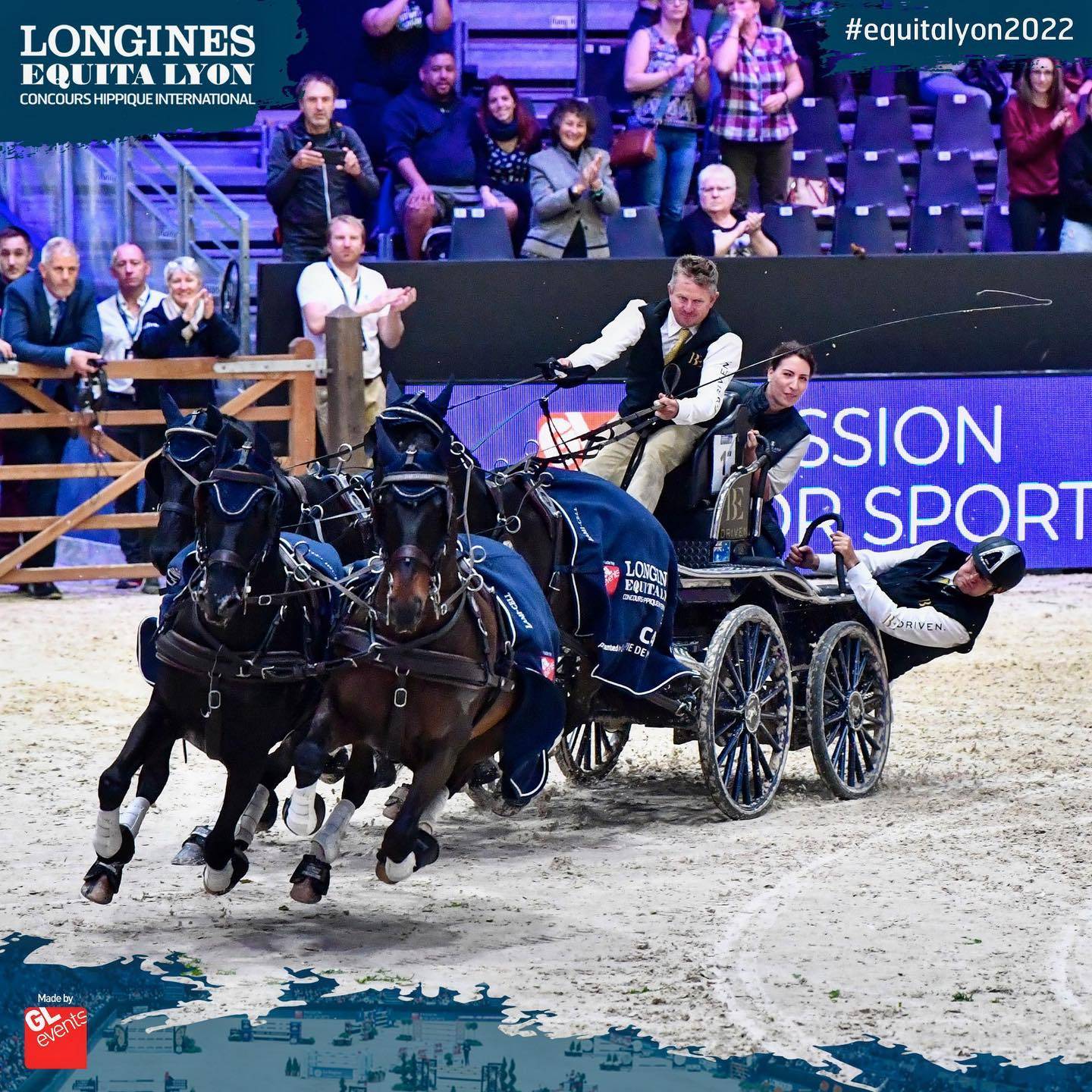 Bram Chardon
Bram Chardon will also have to deal with the responsibility and expectations that a champion carries. He has already won the title twice and recently became European champion.
"In addition to our more experienced horses, we have a number of new Lipizzaners for this season. They will add quality to our indoor teams," says Bram. He is referring to his own team and that of his father IJsbrand. "Because we are both participating, we need to have a strategic competition planning. I would prefer not to start my season as late as last year, so instead of starting in Geneva (SUI) I will start as a wildcard at Jumping Indoor Maastricht (NED). Ultimately, you want speed and accuracy to come together as perfectly as possible. It takes time to create that with new horses of course, but I have a positive feeling about it."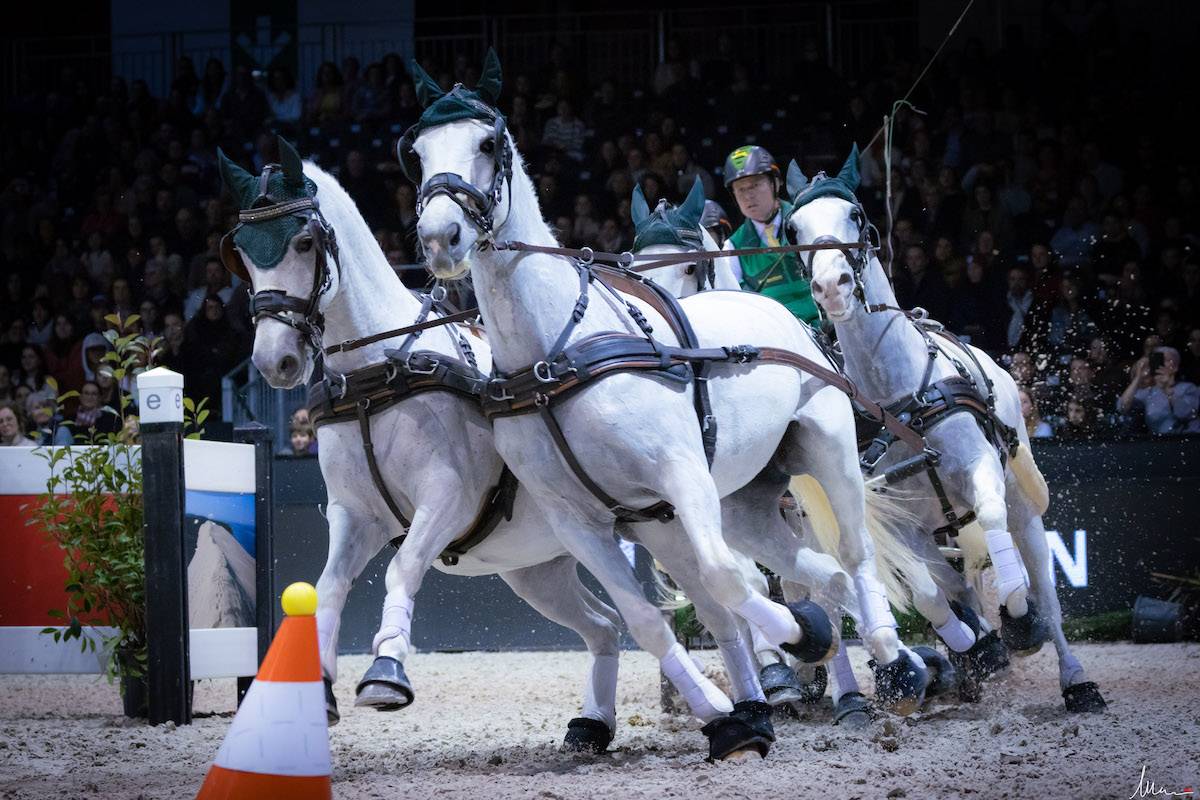 Photo:
Melanie Guillamot
This year Koos de Ronde will also be at the start of the World Cup series. He won the World Cup ten years ago. Koos is also in top form. After his fantastic marathon at the European Championships in Exloo, he won the individual silver medal.
The German Mareike Harm is also participating again this year. She skipped the World Cup series last season due to her pregnancy, but qualified fifth during the outdoor season. She is joined by fellow countrymen Michael Brauchle and Georg von Stein. This will be Von Stein's very first World Cup season.
After a successful outdoor season, Anna Sandmann was also selected. However, she has decided not to participate due to business obligations. This opened the door for Dries Degrieck, who will be driving his third World Cup season. He is accompanied by his teammate Glenn Geerts, who took bronze at the 2022 World Cup Final in Leipzig. The line-up of qualified drivers is completed by indoor specialist Jérôme Voutaz with his compact Swiss horses.
Click here for more information about the World Cup competition in Lyon