8 October 2023
World Championships for Young Horses: New World Champions announced
The World Championships for Young Horses has come to an end. After the final dressage tests were held on Saturday, the mini marathon was on Sundays program. These were two obstacles with a cones course in between.
Idromel Noir IFCE (by Ultra time) with Fabrice Martin (FRA), Lemmy-K (by Lionel) with Mario Gandolfo (SUI) and Freaky Friday 12 (by Fuerst William) with Marie Schiltz (LUX) are the new champions.
The best Dutch result was for Wilbrord van den Broek with Love to Dance (by Danser). They won the silver medal among the seven-year-olds. Sabrina Melotti also managed to earn a medal. She won the bronze with her six-year-old Melotti Texel (by Edmundo).
Versatile Idromel Noir IFCE
"This medal is the icing on the cake," says Fabrice Martin afterwards. "Idromel Noir IFCE and I are already wonderfully attuned to each other, despite her young age. She shows a lot of talent for all three phases. She is great to work with.
Idromel Noir IFCE is owned by IFCE, the French institute that supports the economic interests of French equestrian sports. "At first she seemed very talented for international dressage. But because she remained a bit smaller, I really wanted to take her over for driving. That turns out to be a great choice. Not only can she move great in dressage, but she also shows a lot of talent for the other two phases. That became clear today," says Fabrice enthusiastically. "We're just going to continue working with her. I hope to start her at the highest level in the future."
Fabrice Martin with Idromel Noir IFCE
Photo:
Melanie Guillamot
Two medals for Mario Gandolfo
Mario Gandolfo not only won gold with the six-year-old Lemmy-K, but also won bronze among the five-year-olds with Johnson du Signal (by Severino). "The organization did very well", he responds after his successes.
He did notice that the level was somewhat lower than in other years. "This was mainly due to the absence of the Germans, who are very good at training young driving horses." Last year they won two gold medals among the six and seven year olds. "In addition, the Poles were not there either. They are normally very strong as well."
Mario had four horses with him: the five-year-old Johnson du Signal (by NB Severino), the six-year-old Lemmy-K (by Lionel), the seven-year-old Henjie (by Never BW) and the seven-year-old Limoncello (by Lionel). Only with Limoncello did he not qualify for the final. "I am very happy with how the horses behaved last week."
Lemmy-K won the gold medal at the World Championships for Young Driving Horses in Hungary last year. "So I felt quite the pressure to prove ourselves again, but he was wonderful!"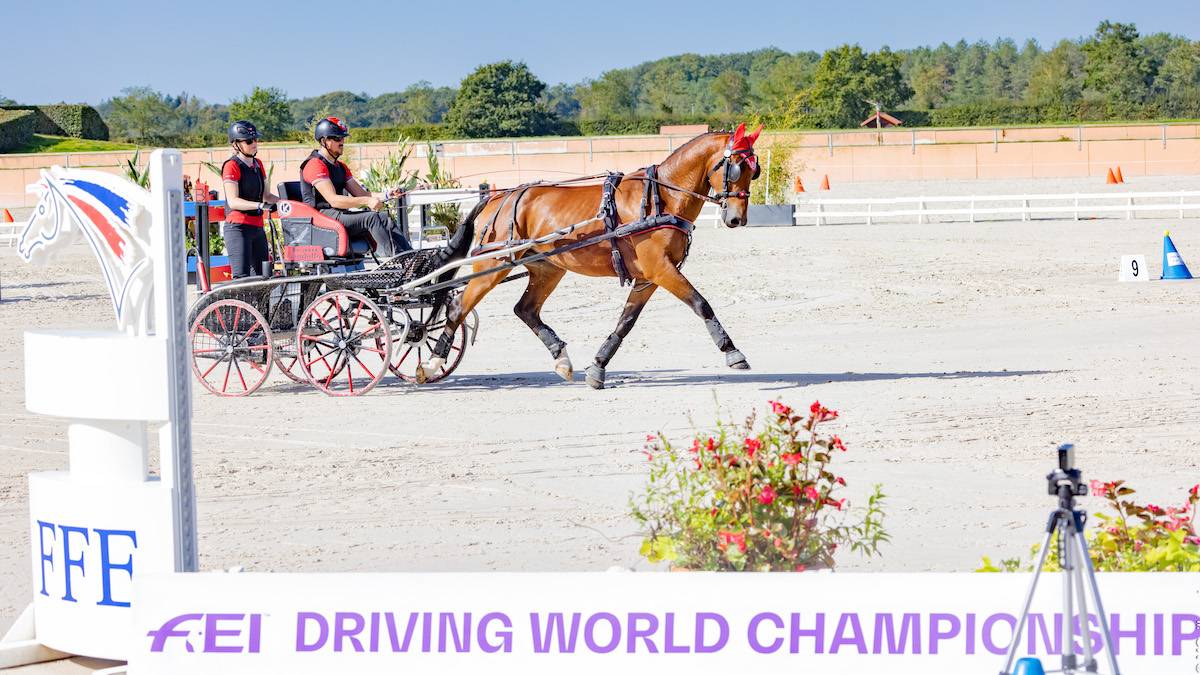 Mario Gandolfo with Lemmy-K
Photo:
Melanie Guillamot
Gold for Marie Schiltz
"I am really happy with this result," she tells Hoefnet. Freaky is a half-sister of Frodo, with whom her father also became world champion as a seven-year-old. They have the same mother: Donna de la Rose. Marie has now taken over Frodo's reins. They finished seventh at the Singles World Championships last year. In addition, they came second at the Royal Windsor Horse Show this year and won the CAI 3* in Wettringen and Altenfelden.
"Freaky thought it was a bit exciting when we entered the arena during qualifying on Thursday. But we made no mistakes and I was quite satisfied with the test. It took some time to find out what the judges thought of it, because the concept is of course different from a 'normal' CAI. So I was very happy that we won the qualification!" The two were rewarded handsomely for the harmony they showed.
"We had two small mistakes in the final test, I think because Freaky was a bit too fanatic, haha. But the feeling was otherwise good. She was fantastic in the mini marathon and she also really enjoys doing it. She then puts her ears forward, gallops forward wonderfully on the long lines and listens well in the obstacles. She was fanatical and focused and it was great to drive!"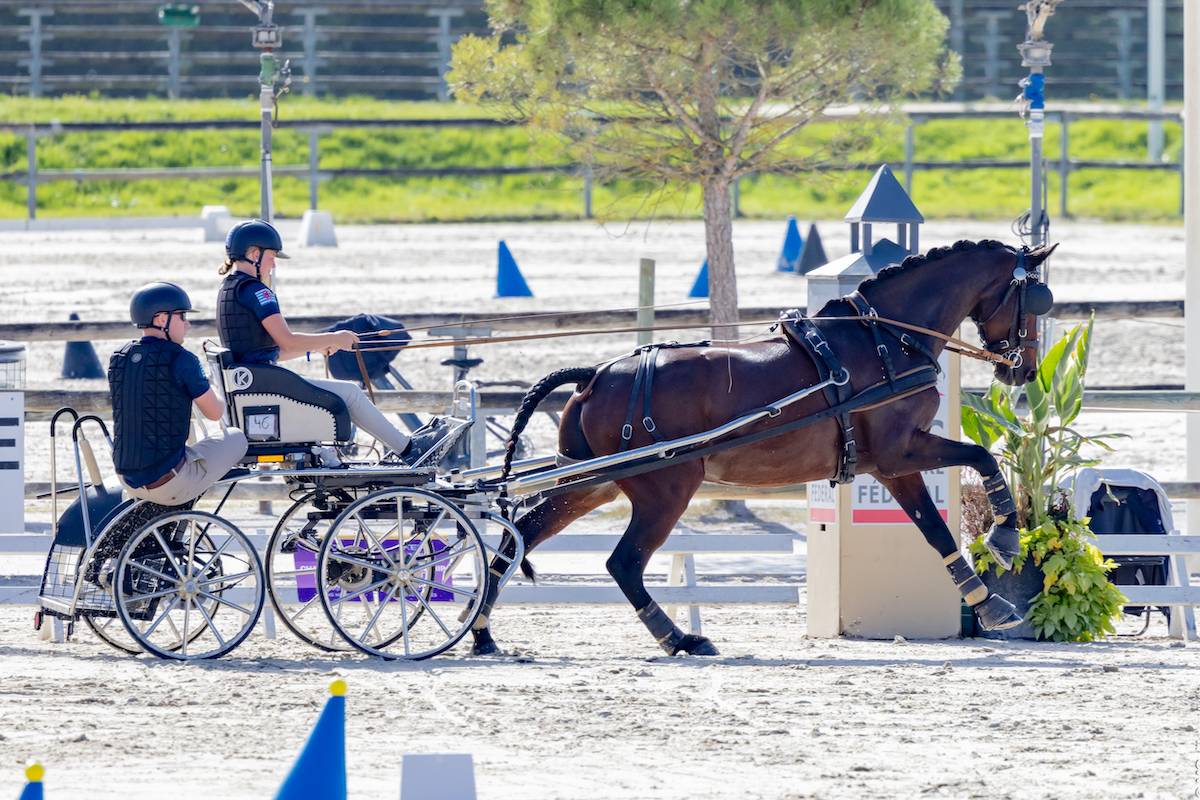 Marie Schiltz with Freaky Friday 12
Photo:
Melanie Guillamot
*Photo album to follow*
Copyright reserved. Acquisition without acknowledgment and permission from info@hoefnet.nl is not allowed.