17 September 2021
FEI Driving World Championships for Ponies: Yannick Scherrer wins dressage
Yannick Scherrer (SUI) is taking the lead with a score of 47.25. German Steffen Brauchle has settled on the second place and number three and four scored the exact same points. Marijke Hammink (NED) en Tinne Bax (BEL) are on a shared third place with 48.98.
Steffen Brauchle has settled on the second place, but his lead over Hammink and Bax is only 0.4 penalty point. Jury chairman Klaus Christ rated Hammink's trial significantly lower than his fellow judges. The corps was on the same page about the points for Tinne Bax.
The Dutch team hopes to strike in the marathon tomorrow. That is the part where Marijke Hammink can normally make the difference. But the 8 obstacles in the rolling terrain are tough.
Switzerland leads the nations competition. The Netherlands is second after dressage. The differences in the top 4 are very small. Germany and Belgium follow the Orange drivers at a minimal disadvantage and are in very good shape.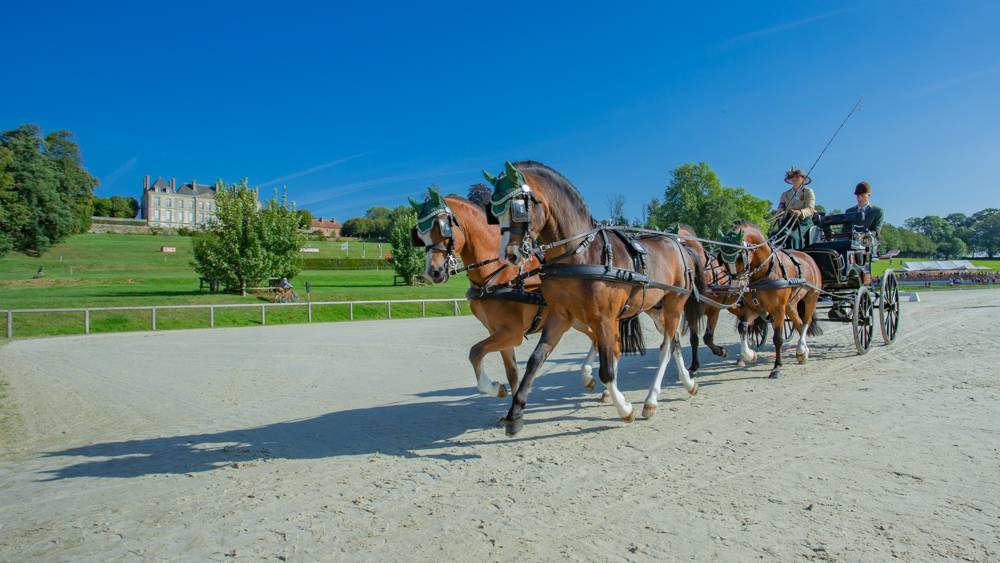 Tinne Bax (BEL)
Photo:
Melanie Guillamot
Copyright reserved. Acquisition without acknowledgment and permission from [email protected] is not allowed.