1 September 2023
World Ponymennen Oirschot: Reigning World Champion Marijke Hammink wins dressage
Today the pony teams kicked off their World Championships with the dressage. Reigning World Champion Marijke Hammink (NED) goes into the lead, followed by Yannik Scherrer (SUI) and Tinne Bax (BEL).
Two years ago, at the World Championships for Ponies in Le Pin au Haras, Marijke finished third in dressage ex aequo with Tinne Bax. They both scored 48.98 penalty points then. This Championships she left the competition behind in dressage, scoring 44.08 penalty points. Marijke was the only competitor today who managed to get a 9.0 for a test component other than the mark for presentation and the athlete. She received this particularly nice mark for the halt from Pia Skar, the judge at C.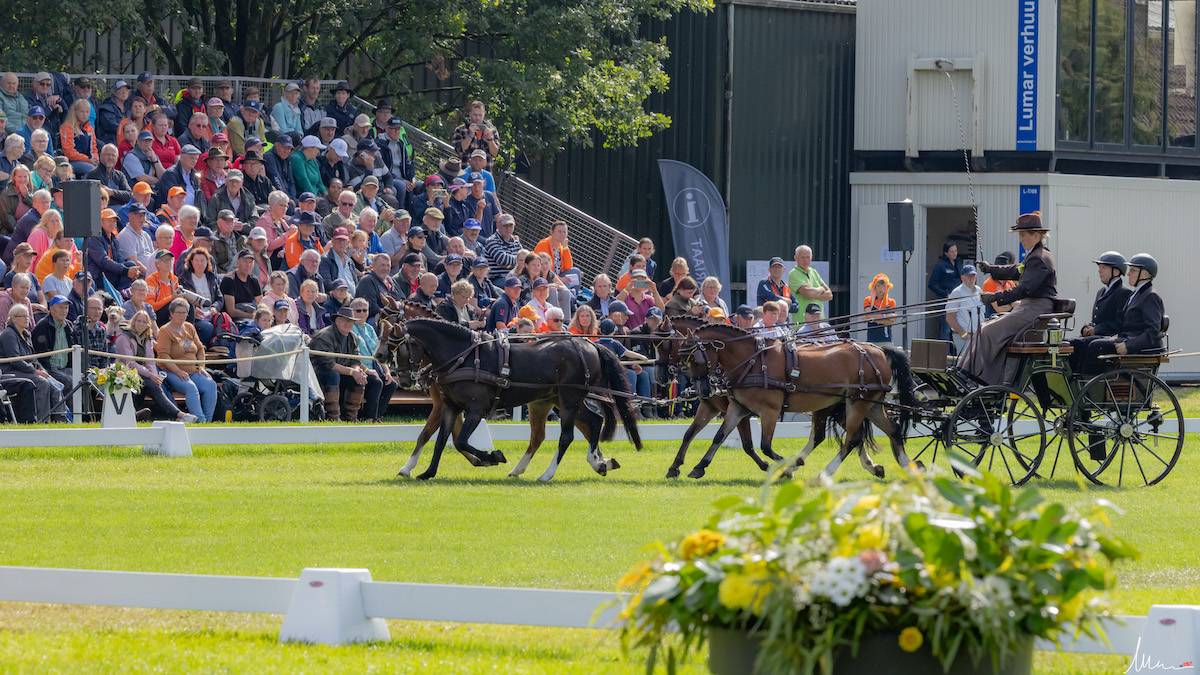 Marijke Hammink won the dressage
Photo:
Melanie Guillamot
Rain
"It wasn't easy," Marijke says. "It had rained a lot in the morning and I expected the ground to be heavy. Then it can be quite hard work for the small ponies, but fortunately it wasn't too bad. The sun had already dried up a bit. My ponies stayed finely active, so my goal was actually achieved with that. I am very satisfied."
"My ponies were a nice block today, were obedient and soft in my hands. The fact that I was the only one to earn a 9.0 today for a test section is kind of nice!"
Yannick Scherrer scored 45.97, almost two penalty points more. He has a gap of just under one penalty point to Tinne Bax.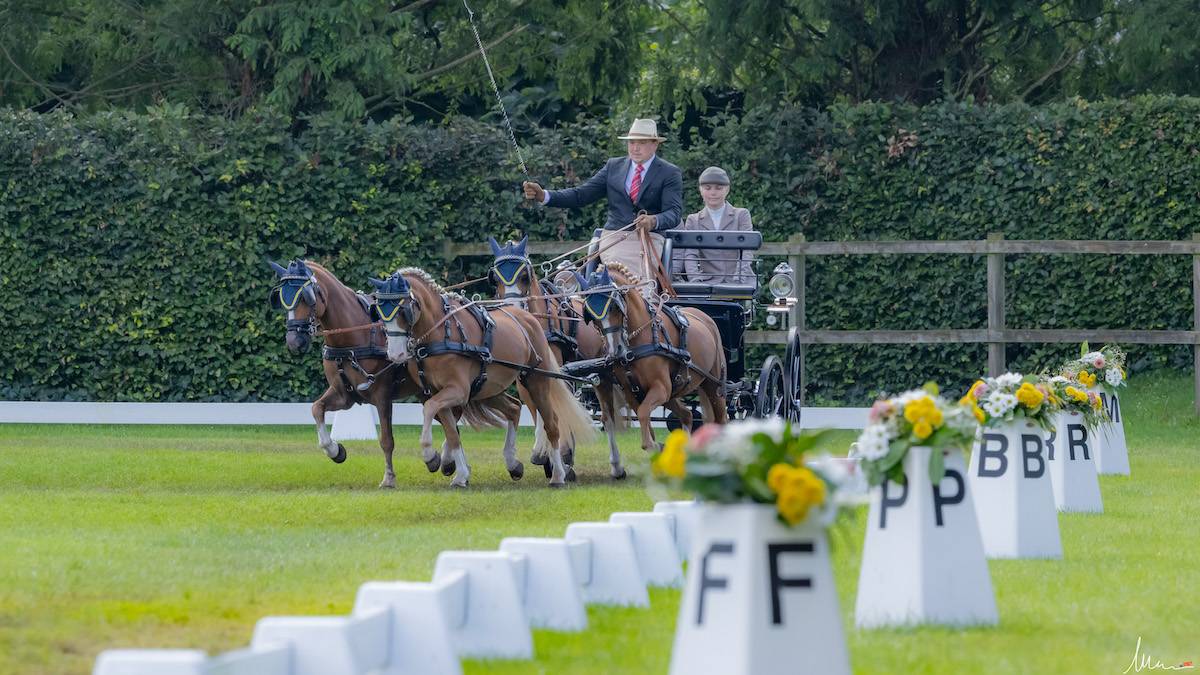 Yannik Scherrer is second
Photo:
Melanie Guillamot
"Lots of good marathon drivers"
In the teams, as in the pony pairs, the top is close together. So it promises to be exciting in the marathon tomorrow! "There's a little bit of everything in the marathon here, so that's a lot of fun. I hope I can keep the ponies in hand and steer fine. Then we'll just see where we finish, because there are a lot of good marathon riders here. Besides, the top is close together, so that's good for the sport!"
Click here for the results and the starting order for the marathon
Click here for the photo album
Copyright reserved. Acquisition without acknowledgment and permission from info@hoefnet.nl is not allowed.