30 August 2023
WCH Pony Driving | Win for Cédric Scherrer, Anniek Schuiling best Dutch driver
Today the FEI World Championships Pony Driving in Oirschot started with the dressage of the single ponies. Although the judges did not always agree, they did with Cédric Scherrer (SUI), the winner. The five judges unanimously put him in first place.
The Swiss is in the lead with the score of 43.92. He is followed by Berengere Cressent (FRA) with 46.85 and Rosanna Walters-Symon (GBR) completes the podium.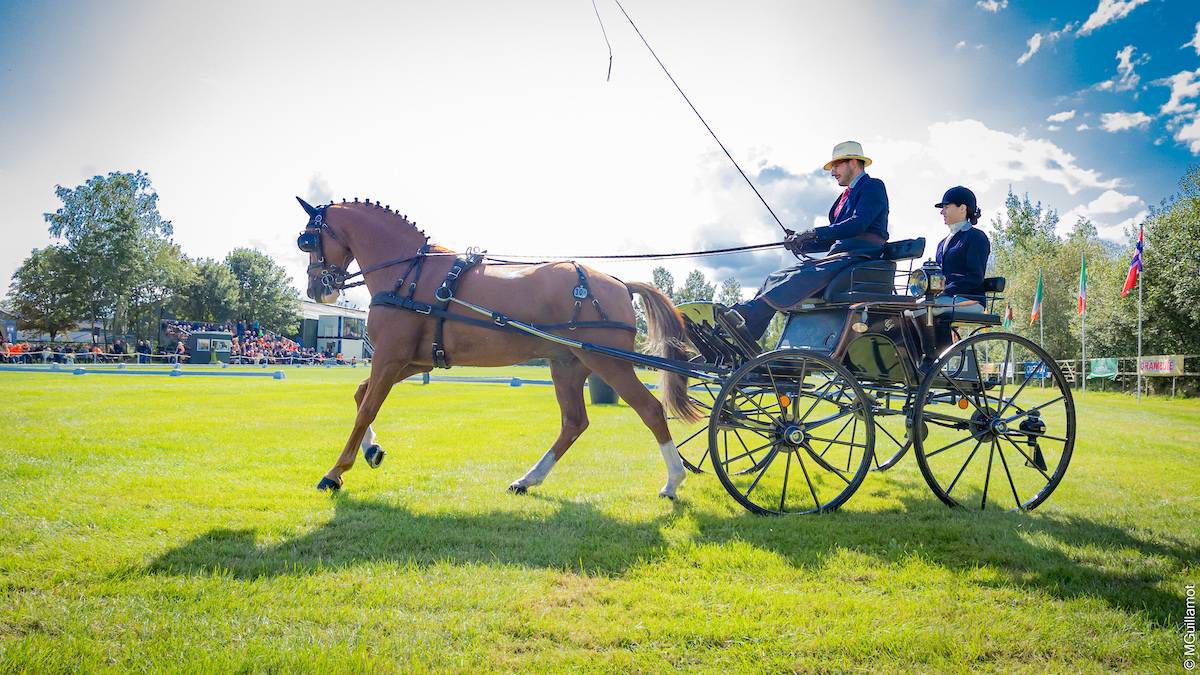 Cédric Scherrer drove the test of his life
Photo:
Melanie Guillamot
Incredibly happy
"I am extremely happy with the test we drove," Cédric Scherrer let Hoefnet know. "I think I can say I drove the test of my life. My pony was super to drive and the canter was super. My pony can canter very nicely and we were able to show it today. I really enjoyed it, despite the small mistake in the walk, where he wanted to trot very short."
Self-educated
His pony, Donovan's Dusty (by Dorniks Donovan) is 15 years old and has been with Cédric since he was three years old. "We taught him everything he knows. It's very special to have such a pony then to put on such a great performance here at the World Championships in Oirschot."
We asked him how he feels about the rest of the show. "The marathon is actually my least good part, but Dusty is actually very good in the marathon and cones. Therefore I feel confident", he concludes.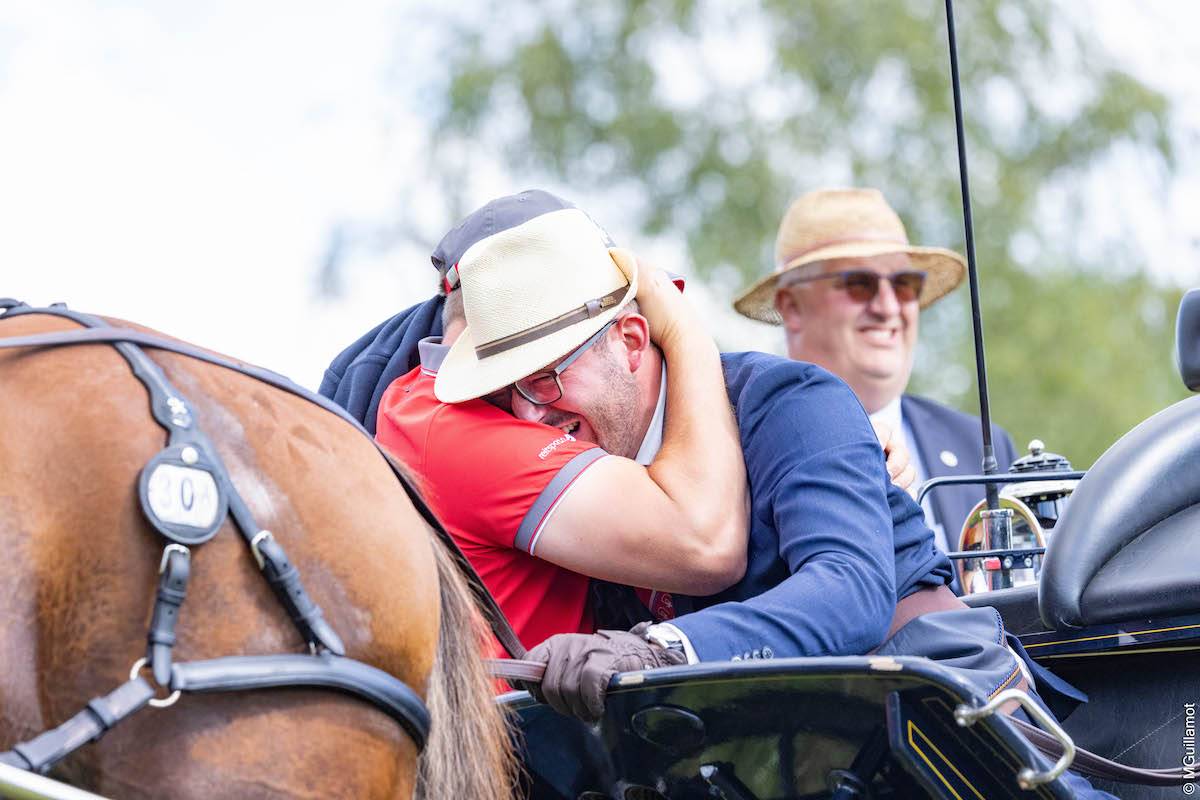 Happiness after the dressage for Cédric Scherrer
Photo:
Melanie Guillamot
Anniek Schuiling best Dutch
The best Dutch result was for Anniek Schuilling with her only eight-year-old Denenbourgh's Doortje (by Reekamp's Eclipse). She finished in fourth place with the score of 51.31. "I enjoyed myself immensely and am extremely happy," she told Hoefnet afterwards.
First season at this level
"This is only her first season at this level and the first time at such a big competition. The fact that you get to go to the World Championships is already cool, but to start the competition with such a result is really super! I really enjoyed her today. She was very focused, listened well to the things I asked of her and hardly looked at the entourage around her. We could just do our thing today."
Anniek is very happy with the halt and rein-back. "Normally she finds that difficult, but today we were able to keep calm and show that we can do it. I'm very happy with the test and the score and we'll see what the rest of the week brings us! The marathon will be a bit of a test because she doesn't have much experience yet, but we are going to do what we can. My pony often indicates well what is realistic and what is not, so based on that I will drive," Anniek concludes motivated.
Tomorrow the pony pairs will do their dressage test. Mia Ventoniemi kicks off at 9:30 am.
Click here for today's results and tomorrow's start list
Click here for the photo album
Copyright reserved. Acquisition without acknowledgment and permission from info@hoefnet.nl is not allowed.