27 September 2023
WCH Pairs Le pin: One horse rejected
This morning the veterinary inspection of the World Championships for Pairs in Le Pin au Haras, France, started at 8:30 am. Of the almost 300 horses inspected, only one was declared not 'fit-to-compete'.
More than 94 participants traveled to the beautiful new location of Haras National du Pin, the oldest state stud farm in France. The renovated location was previously tested during the international driving competition in July this year. Many were already very enthusiastic about the facilities, the stables and the parking spaces for trucks, caravans and trailers.
Today, the World Championships for Pairs started with the veterinary inspection. d'Artagnan, number 71A, by the Portuguese Hugo Frias was not approved. Because he came to the championship with three horses, he will still compete in the competition. He will use Horus and Lisbon F for dressage, marathon and cones.
The first part of the dressage will take place on Thursday from 8:30 AM to 6:00 PM. Bruno Widmer (SUI) kicks off the action. The second half will drive their dressage test on Friday, also from 8:30 AM to 6:00 PM. The always tough marathon is on the program on Saturday. On Sunday, after the cones, the new World Champion will be announced.
Click here for the photos of the horse inspection
Click here for the competities, the program and the starting list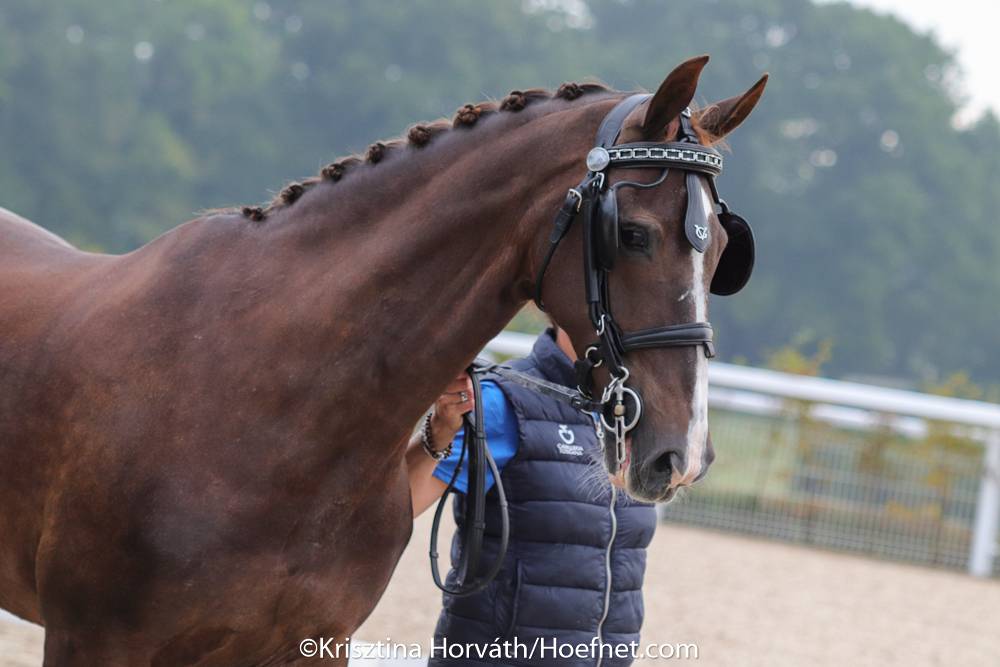 Photo:
Krisztina Horváth
Copyright reserved. Acquisition without acknowledgment and permission from info@hoefnet.nl is not allowed.