30 September 2023
World Championships for Pairs Le Pin: Martin Hölle extends his lead
Today the marathon of the World Championships for Pairs in Le Pin au Haras was on the program. Marcel Luder (SUI) was the fastest today. Martin Hölle (HUN), the leader after the dressage, managed to take third place with his neatly driven and flowing marathon. With this he further expands his lead of five penalty points after dressage to almost twenty penalty points.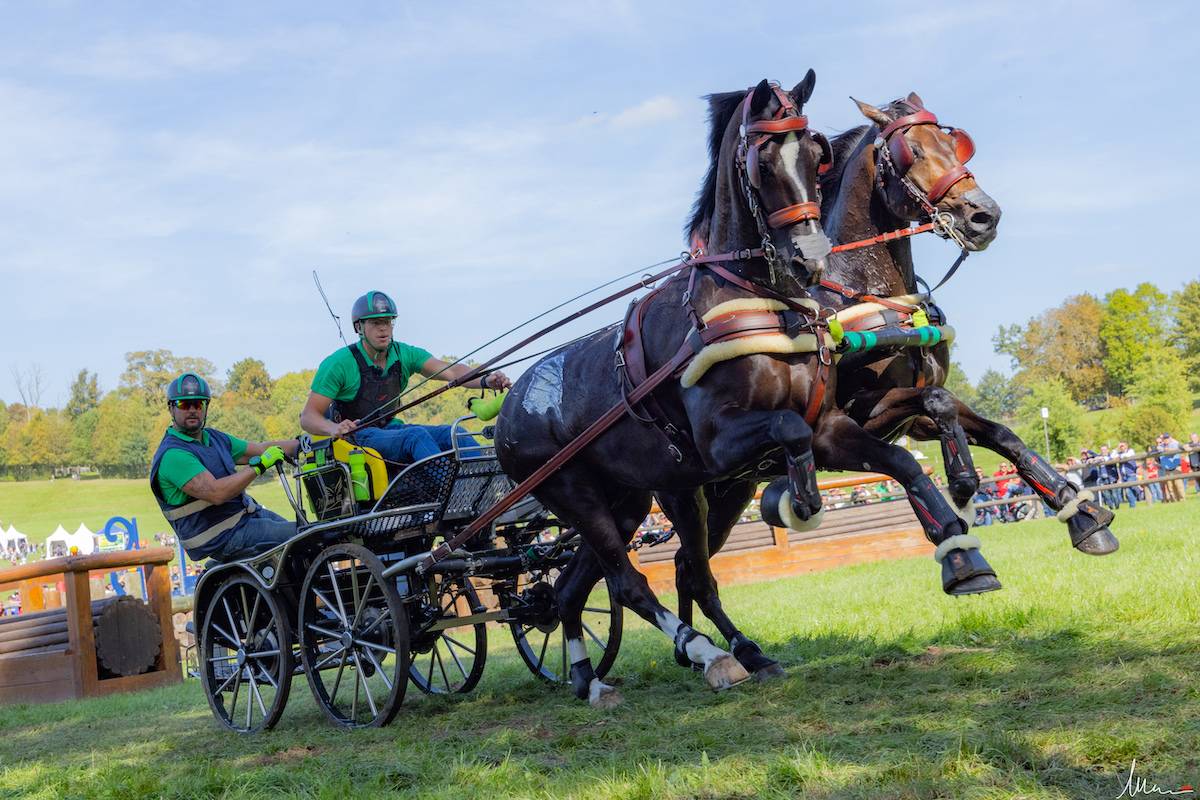 Martin Hölle in the marathon
Photo:
Melanie Guillamot
Bad luck for France
Franck Grimonprez (FRA) was second after the dressage and tried to increase the pressure. As a result, he unfortunately encountered two course errors, which he later corrected. This happened in obstacles two and five. Due to the mistakes, he collected a total of forty extra penalty points, which caused him to plummet to 69th place in the standings.
His compatriot Francois Dutilloy finished seventh today, moving from eighth to second place. "It's a shame what happened to Franck," Francois Dutilloy responded afterwards. "But it's part of the sport. It is difficult to remember all eight obstacles, we sometimes make last-minute decisions and then you run a risk. It happens to everyone, but for him it happened on a very wrong day. We should actually be together in second and third place now."
Tor van den Berge (AUS) finished had a very good marathon, finishing fifth today and thus takes third place in the interim rankings.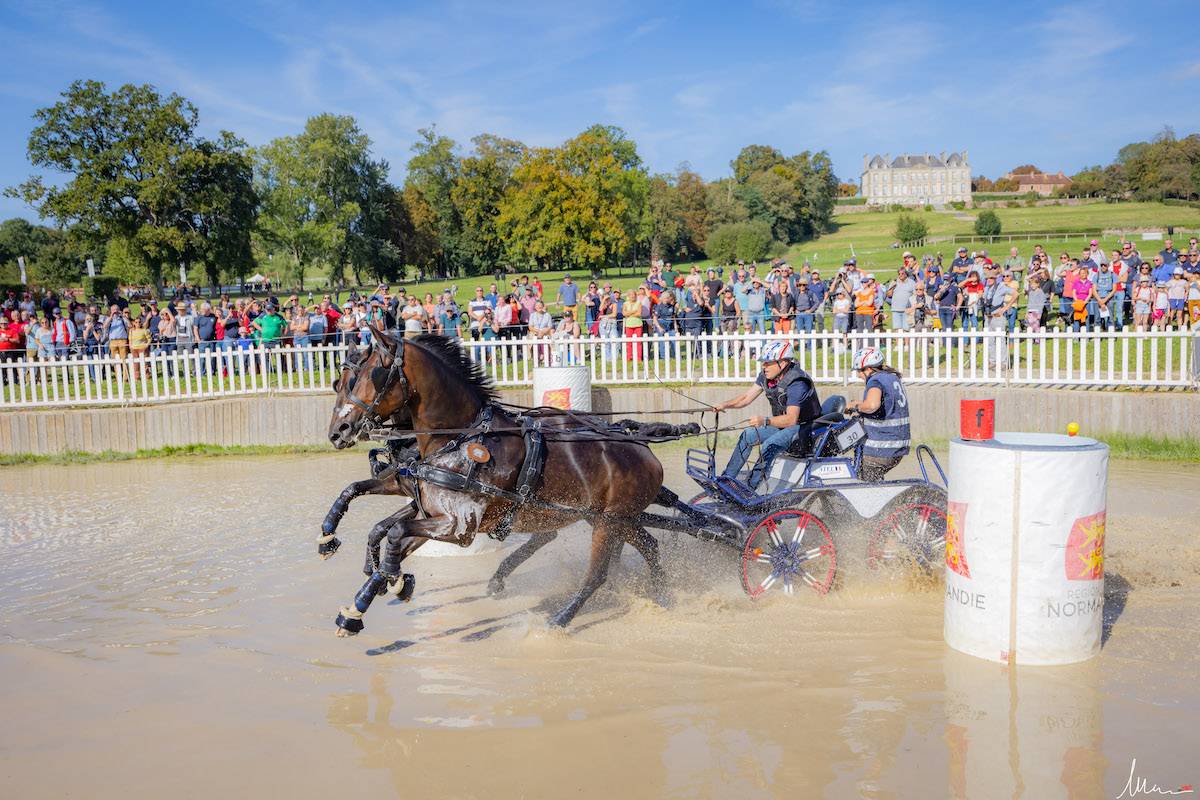 Francois Dutilloy
Photo:
Melanie Guillamot
Ewoud Boom
Ewoud Boom was the best Dutchman today, despite his dropped ball in obstacle four. He thus climbs from 38th to 17th place. "You can't help but be happy with such a result," says Ewoud Boom. "A World Cup is always different from other competitions. We have that experience, so you know that in advance. Today I was able to drive the lines I wanted, the plan worked. It was a pity that the ball fell, it was because the carriage shifted a bit. We hit a post as a result. It was really unlucky, but I am even more satisfied with the result!"
Stan van Eijk and Erik Evers, with their eleventh and thirteenth place in the marathon, are now in a very decent seventh and eighth place in the standings.
Hungary
Hungary also stands head and shoulders above the rest in the Nations Cup. György Fekete and Martin Hölle's second and third place in the marathon extend their lead over France and Germany, who remain in second and third place. Due to the good results of Marcel Luder (SUI) and Stefan Ulrich (SUI), the Netherlands had to give up fourth place to Switzerland. They are now fifth.
Cones
The drivers have had a short time this evening to explore the cones course. "This one doesn't seem overly difficult. For example, according to the regulations, more oxers and narrowed gates are allowed. But time is tight, so anything is still possible," Ewoud concludes.
The first participant will start the cones course on Sunday morning at 9:00 am.
Click here for the photo album
Click here for today's results and tomorrow's start list
Copyright reserved. Acquisition without acknowledgment and permission from info@hoefnet.nl is not allowed.