17 December 2022
London 2022: Exell also wins in ExCel
At the end of an exciting World Cup weekend in London ExCel, Boyd Exell again comes out on top. Bram Chardon and Koos de Ronde drove a good round in the drive-off as well.
First round: Smaller differences
Where in the past the differences between the absolute specialists and the other World Cup drivers were often large, the gap is closing further and further. This greatly enhances the tension in this spectacular discipline.
Home driver Daniel Naprous, who had received a wild card for this competition, entered the ring first. With a time of 170.94 including 12 penalty seconds, the following drivers knew what to do.
The first was the Frenchman Benjamin Aillaud with his team of Lusitanos, inexperienced at this level. With a clear round in 163.10 seconds, he enden well below the time of Naprous. Dries Degrieck (BEL) was faster. His team developed an impressive speed. With one ball down he finished in 153.38 seconds. Then it was up to Chester Weber to make a shot for a spot in the drive-off. After an energetic start, however, he clearly lost pace in the second marathon obstacle and finished in 167.80 seconds.
Then it was the turn of yesterday's top 3. Bram Chardon knocked a ball off the cones early on, as in the first competition. The pressure was high. Despite this, he drove it into the drive-off at 150.72. Koos de Ronde took a clear lead over Bram in the first part of the course, but lost it again in the last part and managed to keep his compatriot just behind him by staying clear.
Boyd Exell as the last starter showed that it could all be done even faster. With 147.90 including a ball, he was again by far the fastest.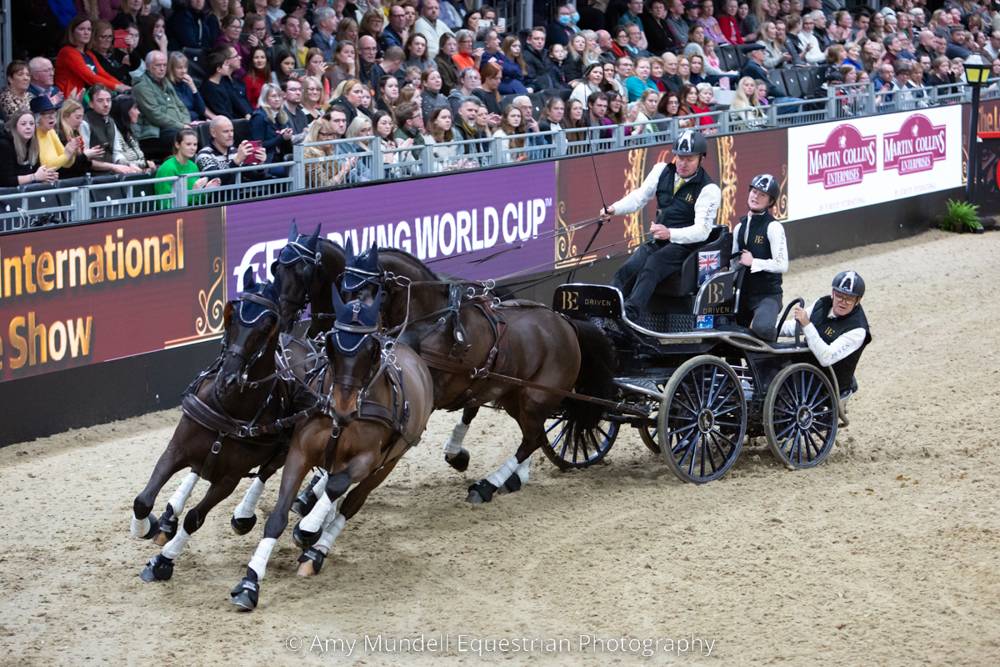 Boyd Exell
Photo:
Amy Mundell
The showdown
Bram Chardon started as the first finalist. Another ball fell early, forcing him to do everything he could to stay in the race. Despite a second ball at the end of the drive, he was faster than in the first round.
The pressure was now on Koos de Ronde. He also made an early mistake. However, his pace was higher than in the first round, so that it could still go either way. At the end of the course, the precision was unfortunately lost for a while, so that he ended up with a total of 12 penalty seconds and saw Bram pass him by.
Boyd Exell, who started last, also didn't manage to stay clear and managed to save just enough time for the win with one ball, although Chardon was a bit faster in the course this time. Because Exell participated with a wild card, the full spoils of World Cup points went to Bram Chardon.
Click here for the photo album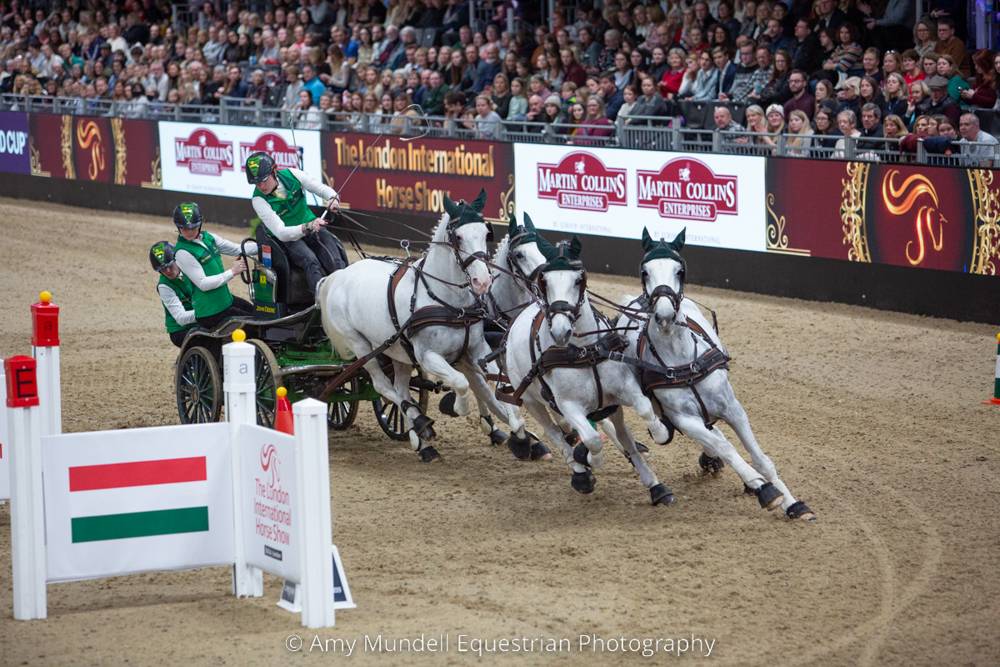 Bram Chardon
Photo:
Amy Mundell