9 september 2009
Finn Caspersen dies
Finn Caspersen, former U.S. Equestrian Team chairman and long-time American driving advocate, died September 7 at the age of 67.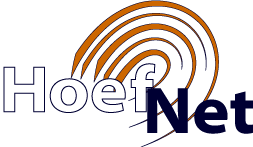 Former U.S. Equestrian Team Chairman Finn Caspersen, who died Monday, is remembered for many things, but in the equestrian community, he will always stand out as the man who put American combined driving on the international map.

Finn Caspersen, right, with driver Bill Long, was happiest in his livery as a groom riding behind his four-in-hand
© 2006 by Nancy Jaffer
"He was a visionary. He saw what driving in America could be," said multiple U.S. four-in-hand national champion Chester Weber.
"Finn put in what he could, financially and emotionally and with a lot of leadership, both for driving and the whole U.S. team," commented Tucker Johnson, another top four-in-hand driver and one of Caspersen's close friends. "He supported various endeavors and helped them be more than they were without him."
Caspersen, 67, who lived in New Jersey during his team tenure, was a resident of Jupiter Island, Florida. He died near his summer home in Westerly, Rhode Island.
He founded the Gladstone Equestrian Association, based at the USET's headquarters, Hamilton Farm in Gladstone, N.J. For years, it put on the country's best driving event and in 1993, staged the World Pairs Championship, a triumphant affair that drew Great Britain's Prince Phillip, former president of the FEI (international equestrian federation) and thousands of spectators. It matched the best of what Europe had to offer in such productions.
Undaunted by the fact that driving in the 1980s was a European-dominated sport, Caspersen welcomed the challenge, and as Chester put it, "was in the forefront" of establishing a significant American presence in the discipline.
By Nancy Jaffer