17 januari 2009
Jamaica Named Horse of the Year 2008
Cincinnati, OH – Every year the United States Equestrian Federation (USEF) honors the best horses across all breeds and disciplines at the Farnam®/Platform™ USEF Horse of the Year Awards dinner at the USEF Annual Meeting.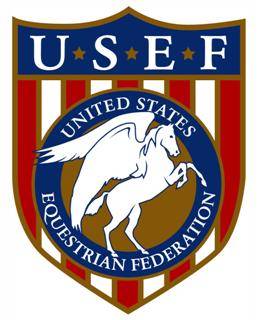 In 2008, there were some fantastic horses to honor. Five were singled out and recognized for their achievement as Horses of Honor.
Jamaica took the night's biggest accolade.
Jamaica, the foundation of Chester Weber's Four-in-Hand team that won Individual Silver at the 2008 FEI World Four-in-Hand Driving Championships, came from the slaughter house to the world stage.
What he has achieved in his career is remarkable.
"The horse is amazing," said Weber after receiving his trophy from Farnam's Chris Jacobi and USEF President David O'Connor. "It is great to be part of his life."
The 17-year-old Dutch gelding was initially bought to be a tourist carriage horse, rescued on his way to the slaughter house. His refusal to stand still and be patient was the demise of that career but his tenacity and strength of character paid off when he landed in Weber's stable.
Jamaica has been part of all six of Weber's Four-in-Hand National Championship teams, his results speak for themselves but if he could talk, the horse would have plenty to say.
"It's a real honor to share this journey with such an unbelievable horse," said Weber. "Driving is a very small discipline in this country and the support from the rescue organizations and the letters I got from kids was amazing."
The winning veteran will receive a year's worth of Farnam Platform feed for his efforts.