1 oktober 2009
Kentucky: Weber and Johnson Vie for Record Seventh USEF National Four-in-Hand Title
For the first time ever, all six USEF National Driving Championships are running concurrently, and the first day got off to a fantastic start at the 2009 Kentucky Cup and Lexington Driving Classic which is also serving as a test event for the 2010 Alltech FEI World Equestrian Games.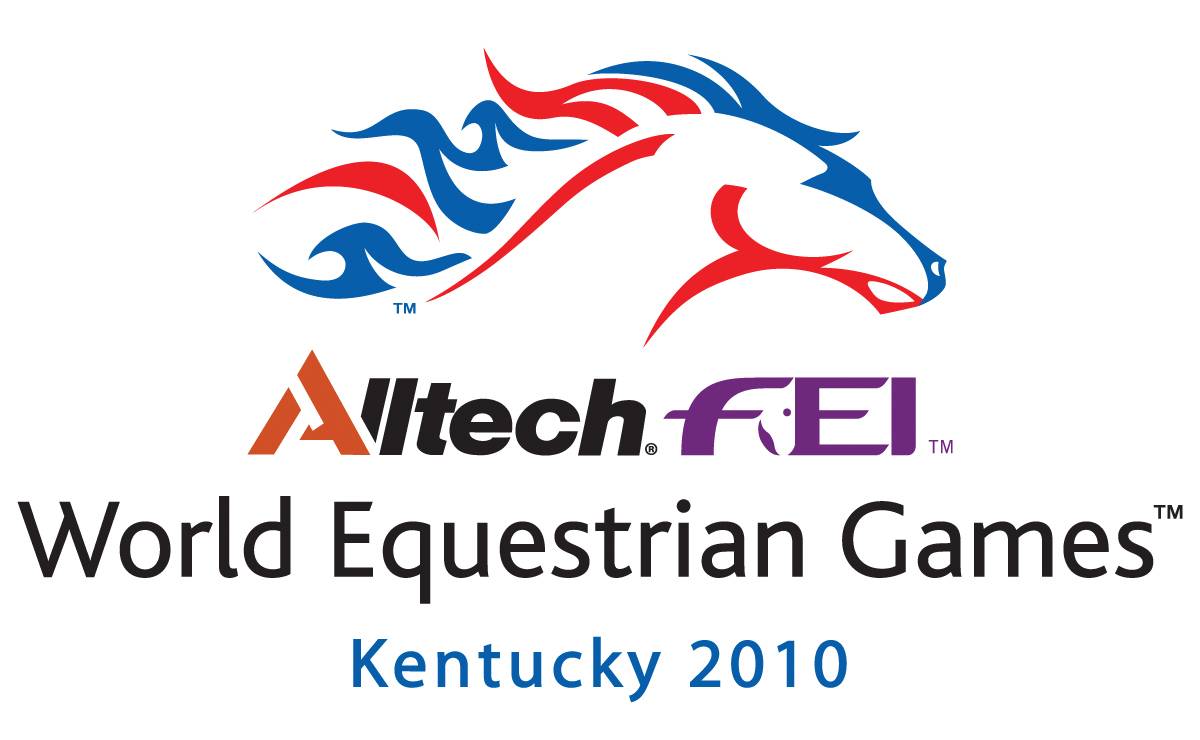 All six FEI classes performed their dressage tests on the Secretariat Polo Field at the Kentucky Horse Park. The stalwarts of the US Four-in-Hand team, Chest Weber (Ocala, FL) and Tucker Johnson (Hobe Sound, FL) are each keen to score their seventh USEF National Four-in-Hand title.
Weber is the one to catch after the dressage, as his mark of 40.06 leaves him in good order to win his seventh championship in succession. Driving Reno, Rolex, Boy and Para – Weber's performance was immaculate, and the Individual Silver Medalist from last year's World Championships, continues to hone his skills and build his team.
"I'm really concentrating on this show and seven in a row for me is my goal and my hope," said Weber. "I'm really pleased with how my team worked. I changed my wheelers around. I've been working very hard at that."
Weber used a mixture of experience and youth to lead his dressage team; Rolex is undefeated in the dressage in the lead position, so he paired him with five-year-old Reno to show him the ropes.
"You must continue to develop horses," Weber explained.
Johnson didn't give his teammate from last year's World Championships much breathing rooming, driving his dark bay team to a score of 41.98. Johnson just returned from Europe where he was third at Donaueschingen two weeks prior.
"I'm totally focused on this week," said Johnson. "My other team was third last week, but I'm going to give this my best shot while I'm here. I think they can do it, I think they are fast enough."
A record number of four-in-hand teams turned out for the event, 16 total, 11 of which are American. This is a huge accomplishment for the US Driving program. Australia and Canada were also represented, with Australia's Boyd Excell lying in third overnight.
"This is a very big four-in-hand field for this event," said Johnson. "It is a shift forward and will provide us with a larger pool to pick from. There are teams of the standard of Boyd, Chester and myself at every show in Europe, so small mistakes move you further to the right which is never a good thing on Sunday. The standard moves very fast and very high there."
"It's really exciting," said Weber. "I joined the four-in-hand ranks in 1999 and Tucker and Jimmy (Fairclough) were happy to have a third one – I hope that this will stick and people will get addicted to the sport like we are."
The Pair Horse Championship drew a small field but excellent marks from the Ground Jury. Larry Poulin (Petersham, MA), who will be retiring from competition after this event, was the only driver all day to go under 40. His score of 37.50 gives him a comfortable lead over Lisa Singer (48.78).
"My horses take a little time to settle," said Poulin. "I am very pleased, the warm-up was perfect. They were very good, I had the full attention of the horses. They were very light and very through. I really focused on keeping them up and as powerful as I could."
Poulin's score was a personal best for this pair, something that really resonated in his final competition.
"It was great," he said. "It really brought me back. Today was the best score they ever received so it gets a little emotional. I'm pleased for my horses."
The Single Horse National Championship kicked off the morning and Fritz Grupe jumped out to a commanding lead. Driving the eight-year-old Dutch Warmblood Umnico, Grupe's score of 50.50 made his trip from Stockton, CA well worth it on the first day.
"It's my first time doing a single," said Grupe, who represented the US at the 2005 World Championships in Austria. "Normally I drive a pair. But this horse is such a good single horse, he relaxes as a single."
Grupe is four points clear of Robin Groves in second (54.14).
In the Single Pony National Championship, Shelly Temple took the lead as the last driver in the division on a score of 45.82. Driving her very experienced 11-year-old Morgan LR Ami B-Line, Temple lived up to her reputation of putting in polished dressage performances. Suzie Stafford lies second on a score of 48.00 and Grupe's wife Phyllis is third on 52.35.
"The footing was perfect," said Temple. "My pony felt good. I was very pleased, my pony was very responsive. I could have been a little more on the ball with the accuracy, but I was having so much fun I lost track of where I was in a couple of places."
Temple and 'Cooper' have built a tremendous partnership over the last seven years, they represented the US at the 2007 World Championships. Sidelined with an injury last year, Cooper won in September at the Laurels at Landhope – his first competition back.
"I've had him since he was four," said Temple. "I had him going Prelim thinking he was a horse and at his first FEI event they measured him and said sorry, you're with the ponies. I had always driven horses but I've decided it is better to be the bigger guy of the group rather than the smallest."
Lisa Stroud (West Grove, PA) took a commanding lead with her four white Connemara ponies in the Pony Team division with a score of 50.30 over Elizabeth Keathley (68.6). Stroud added a new leader at the World Championships this summer and her team continues to improve.
"I'm very pleased," she said. "They stepped up and did a very consistent test. They have stepped up to be a good team in the dressage."
Tracey Morgan (Beallsville, MD) and her pair of ponies are six points clear in their Champiopnship. Her score of 54.14 left her ahead of Jennifer Matheson and Katie Whaley who lie second and third respectively.
"It was perfection," said Morgan of the venue and the atmosphere. "The ponies picked up on the atmosphere and the quality of the footing, the arena, the crowd and the ground jury – it's the best in the world. It inspires you to try to do your best."
As the Kentucky Horse Park undergoes metamorphosis, the venue truly has taken on a truly international flavor. The effort and improvement was certainly not lost on any of the competitors.
"I've never seen anything as good as this," said Grupe. "It is a beautiful place."
The Kentucky Cup and Lexington Combined Driving Classic continue tomorrow with National Dressage as the Preliminary and Intermediate horses take to the ring. All divisions contest the marathon on Saturday over Richard Nicholl's entirely redesigned track.