24 januari 2010
Leipzig: Würgler takes it all!
Switzerland's Daniel Würgler has won the sixth leg of the FEI World Cup™ Driving competition in Leipzig, Germany. Würgler drove two impeccable clear and fast rounds and stayed ahead of Dutch wild card driver IJsbrand Chardon and Jozsef Dobrovitz from Hungary with their Lipizzaner teams.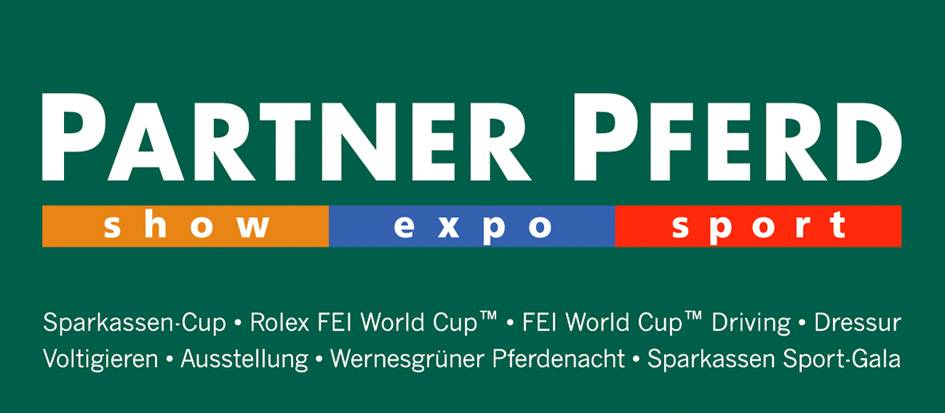 1. Daniel Würgler (Sui) 228,67
2. IJsbrand Chardon (Ned) wild card 235,28
3. Jozsef Dobrovitz (Hun) 254,51
4. Christoph Sandmann (Ger) 127,62
5. Jiri Nesvacil (Cze) 136,87
6. Theo Timmerman (Ned) 138,85
7. Steffen Scholz (Ger) wild card 160,59
Standings after 6 competitions.
Winner of the warming up competition Jozsef Dobrovitz managed to stay ahead of Christoph Sandmann, who missed the winning round by just one second. Sandmann borrowed a horse of Dutch four-in-hand driver Pascal Donders in the lead to speed up his team and was very satisfied with his performance. Sandmann was not the only competitor in Leipzig who competed with borrowed horses. Theo Timmerman from the Netherlands drove with a team borrowed from his Dutch colleague Edwin Spek. The team exists of two KWPN horses, a New Forest and a Welsh horse. The small horses do however miss the necessary indoor experience to end at the top. Timmerman came sixth, but will compete with these horses again at the last World Cup™ Driving competition in Bordeaux.

Dobrovitz had the disadvantage of starting first in the winning round straight after his first round, which did not allow his horses the necessary rest. There was much at stake for the organizer of the international nations competition in Vecses since winning in Leipzig was his only chance to qualify for the Final. But Dobrovitz knocked three balls down with his three Lipizzaner horses and a trotter, which he put together after he sold three horses of his former team to Chardon. Dobrovitz came third and currently shares the 6th place in the standings with Werner Ulrich.

It is only the second time in his long driving career that Würgler wins a World Cup Competition. In 2002, the professional coachman from Ettingen won the World Cup competition in Geneva, competing with a wild card. The 49-year-old Würgler competes with a mixed team of grey horses, including two Kladruber horses, a trotter and an Andalusian cross Camargue, which has only been in Würgler's stables since last spring.