27 mei 2015
Mennen en eventing in Pau slaan handen ineen
Dit jaar pakt de organisatie van 'Les 4 Etoiles de Pau' het groots aan en worden de men-en eventingwedstrijden op hetzelfde weekend gehouden, van 21 tot en met 25 oktober.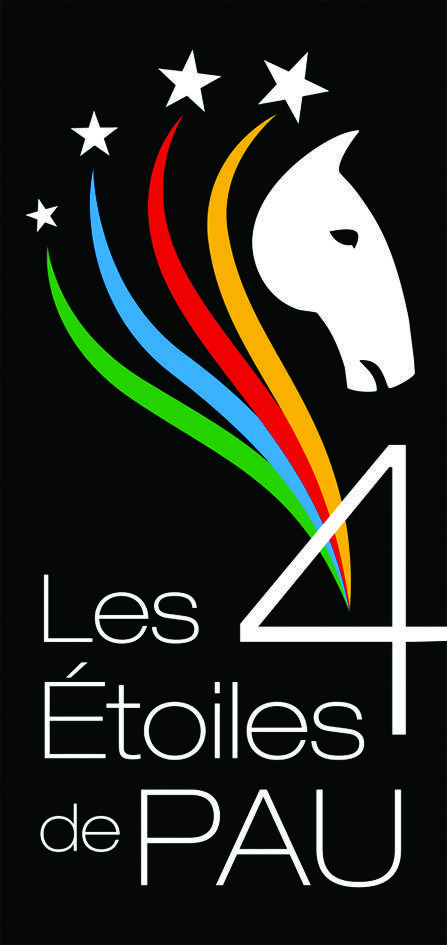 Ieder jaar trekt Pau zo'n 40.000 bezoekers en de organisatie kan rekenen op gigantische media aandacht.
De vierspanrijders zijn van harte welkom in de landenwedstrijd waarvoor een budget van €40.000 is vrijgemaakt voor onder meer prijzengeld. De wedstrijd telt mee voor het Wereldbekerseizoen 2016-2017 aangezien de kwalificatie voor het seizoen 2015-2016 dan al is afgerond.
Dressuur en vaardigheid worden verreden op de prachtige all-weather bodem in het hoofdstadion. Er worden nieuwe marathonhindernissen gebouwd zodat zowel deelnemers als toeschouwers kunnen genieten van een echte 4-sterren wedstrijd.
dressuur: vrijdag 23 oktober
vaardigheid: zaterdag 24 oktober
marathon: zondag 25 oktober
Officials:
Voorzitter van de Jury: Hanspeter Rüschlin (SUI)
Parcoursbouwer: Christian Iseli (AUT)
Technisch Afgevaardigde: Richard Papens (BEL)
40.000 visitors visit 'Les 4 Etoiles de Pau' every year, an event which has very large media exposure with 52 hours on 40 TV channels in 65 countries (20 hours of direct live), 16 magazines, a clip video diffused in majors international horse events and a big promo village.
The competition hosts the CAIO**** H4 class with a budget of €40.000 in prize money and financial supports for every competitor. The competition in Pau will count towards the Qualification for the 2016-2017 FEI World Cup ™ Driving.
Dressage and cones will take place on the exceptional all weather footing in the main arena and new marathon obstacles are going to be built to offer a 4- star marathon for spectators and competitors!
Dressage: Friday 23 October
Cones: Saturday 24 October
Marathon: Sunday 25 October
Officials:
Ground jury president: Hanspeter Rüschlin (SUI)
Course Designer: Christian Iseli (AUT)
Technical Delegate: Richard Papens (BEL)
Jedes Jahr zieht Pau etwa 40.000 Besucher und der Ausrichter kann mit einer enormen Medienaufmerksamkeit rechnen.
Die Vierspännerfahrer sind herzlich Willkommen zum Nationenpreis, für den ein Etat von € 40.000 reserviert wurde, unter anderem für das Preisgeld. Das Turnier zählt für die Weltcup-Saison 2016-2017, da die Qualifikation für die Saison 2015-2016 dann bereits abgeschlossen ist.
Die Dressur und das Kegelfahren werden auf dem tollen Allwetter-Platz im Hauptstadion ausgetragen. Es werden neue Marathonhindernisse gebaut, damit sowohl die Teilnehmer als auch die Zuschauer ein richtiges Vier-Sterne-Turnier genießen können.
Dressur: Freitag, 23. Oktober
Hindernisfahren: Samstag, 24. Oktober
Marathon: Sonntag, 25. Oktober
Offizielle:
Jury-Vorsitzender: Hanspeter Rüschlin (SUI)
Parcourschef: Christian Iseli (AUT)
Technischer Delegierter: Richard Papens (BEL)