3 mei 2014
Nemcice: marathon victories for Nesvacil jr, Jirgala and Herner
The marathon in Nemcice u Kolina became pray today for Czech drivers Jiri Nesvacil jr. and Ladislav Jirgala and Swedish competitor Johan Herner.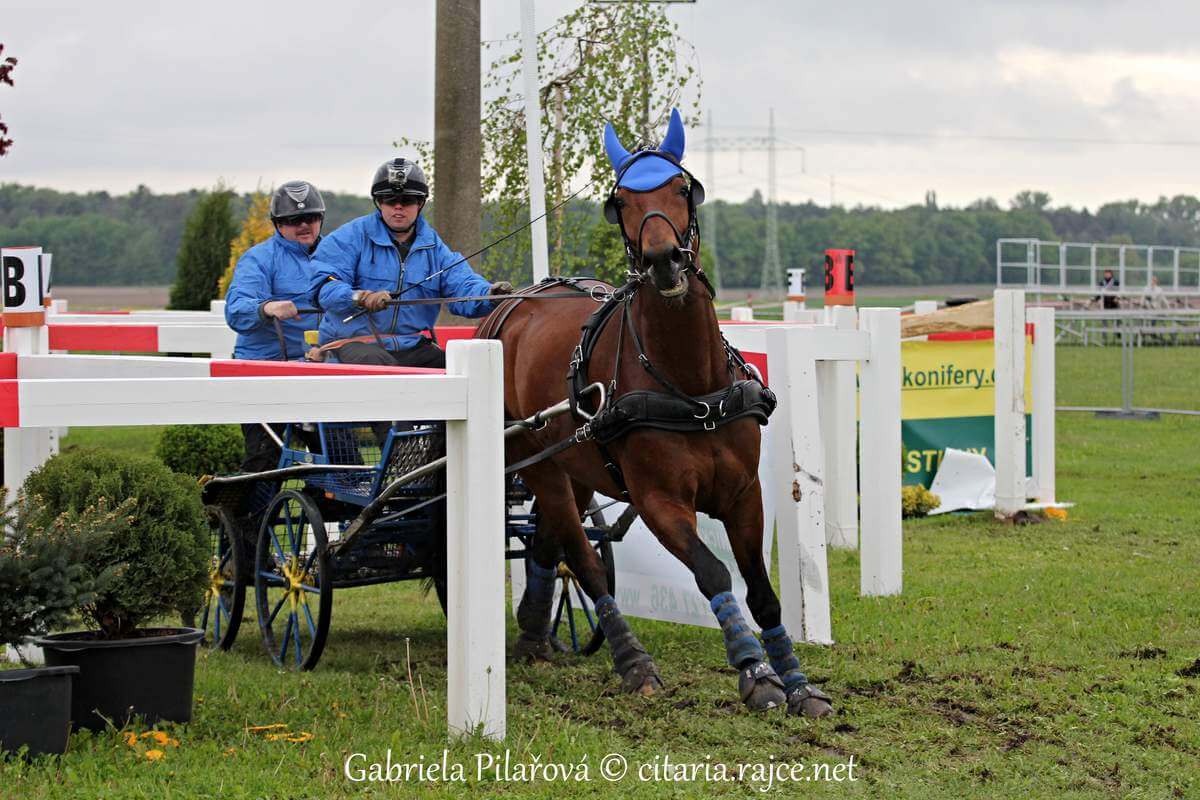 Dressage winner Franz Schiltz finished third in the marathon of the horse singles class and has kept his lead. Jouni Heikinheimo came second and moved up to the second place in the standings. The Luxemburg and the Finnish driver will battle it out in the cones competition as Heikinheimo is only 0,73 penalty points behind Schiltz.
The top three in the pairs class has not changed as Sebastian Warneck performed very strong with both his pairs and is still in first and second place thanks to his second and third places in the marathon. Jirgala has kept his third place thanks to his marathon win. Warneck is 10 points in the lead with the pair he won the dressage with and it looks as if the German top driver will return home with top classifications.

Jiri Nesvacil jr. set the fastest times in 4 of the 7 obstacles, designed by Christian Iseli. Nesvacil sr. finished second, ahead of Miroslav Matuska. Junior and senior have changed place in the top, which is now led by junior. Matuska has kept his third place.